Chris Brown Under Investigation For Battery And Theft
Las Vegas police are investigating the singer after he allegedly battered a woman who tried to take his picture at a hotel party.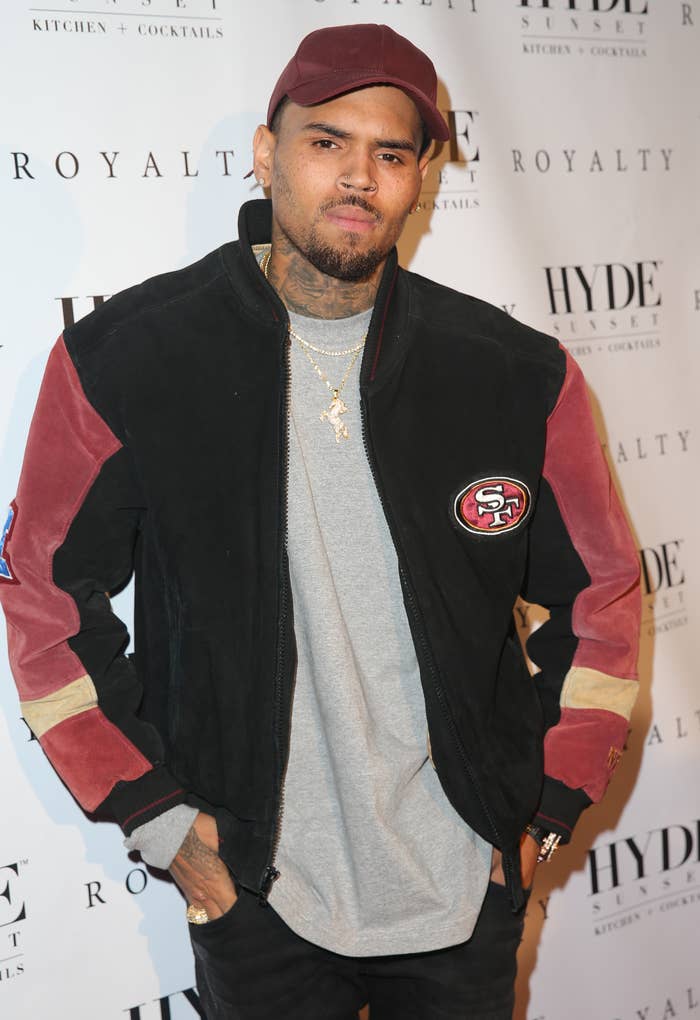 Singer Chris Brown is under investigation in Las Vegas for battery and theft, police said.
The incident happened Saturday morning at the Palms Casino Resort, according to a Las Vegas Police statement released to BuzzFeed News. The statement explains that a woman was attending a party in a room at the hotel when she tried to take a picture of Brown with her cellphone. A conflict reportedly ensued.
"The victim was alleged to have been battered by Brown, who at the same time took her cell phone," the statement adds. "A verbal altercation took place as the victim was escorted out of the room by private security and into the hallway."
The statement adds that "a crime report has been taken for misdemeanor theft and
misdemeanor battery listing Mr. Brown as a suspect." Police had not spoken to Brown as of early Saturday evening.
Las Vegas Police spokesperson Jesse Roybal told BuzzFeed News Saturday afternoon the investigation was ongoing.
Brown famously has a history with high profile assaults. In 2009, he attacked then-girlfriend Rihanna shortly before the Grammys. He later pleaded guilty to the resulting charges and just completed probation in the case this year.
CBS 8 also reported that Saturday's alleged altercation was Brown's second incident at the hotel in less than a year; in May, he allegedly punched a man while at the the Palms, though the man declined to press charges.
Brown's attorney did not immediately respond to BuzzFeed News request for comment Saturday. His publicist Nicole Perna denied the victim's claims in a statement to NBC News, saying they were "unequivocally untrue." Perna added that the woman was escorted out for "being disruptive and out of control."