Updated — May 6, 8:45 p.m. ET
Brunei's Sultan Hassanal Bolkiah began rolling out Sharia law last week, which could result in death sentences for homosexuality and adultery.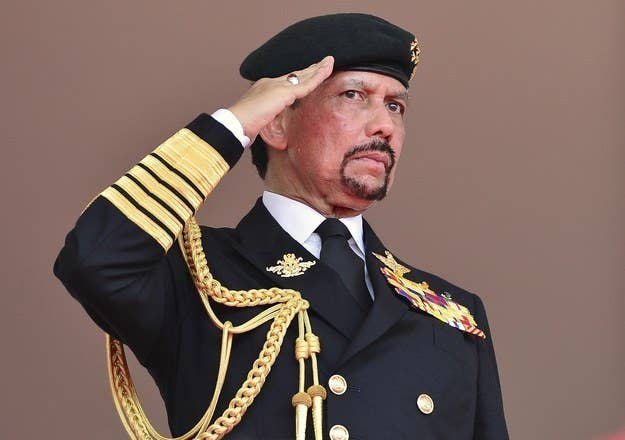 The sultan owns Dorchester Hotels, a chain that includes the popular Beverly Hills Hotel and Hotel Bel-Air.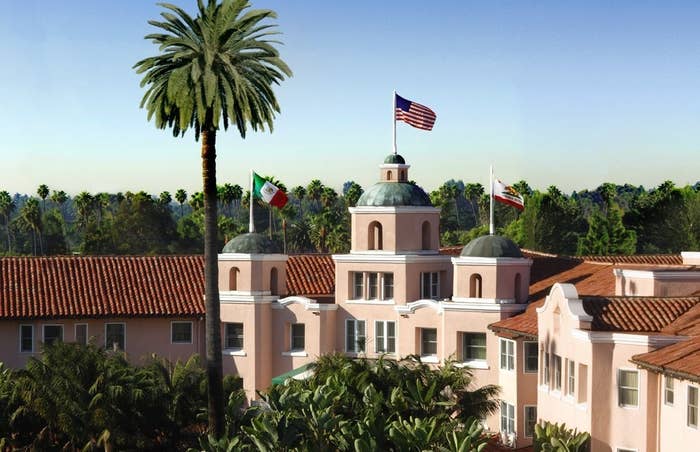 Various Hollywood figures responded to the imposition of Sharia law with a boycott of the hotel.
Jay Leno was on scene to participate in a demonstration Monday against the sultan.
The celebrities joining the boycott add to a list that has been growing since earlier this year.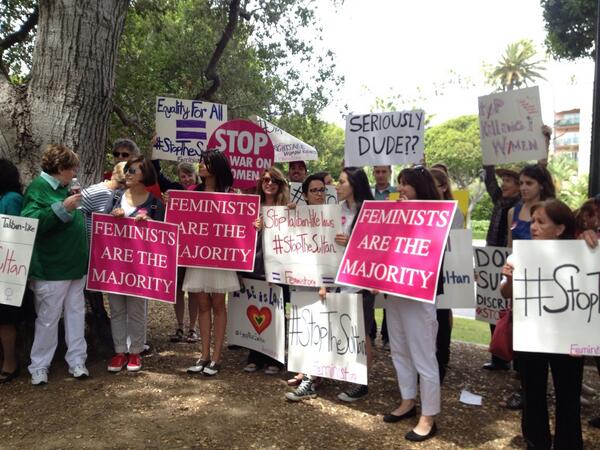 Last month, The Motion Picture & Television Fund decided to move its annual fundraiser from the Beverly Hills Hotel the night before the Oscars.
The fundraiser has been held at the Beverly Hills Hotel since 2003 and typically is one of Hollywood's toniest nights, drawing A-listers and raising millions of dollars. The boycott also cost the hotel a couple of other big events; the Hollywood Reporter pulled a Women in Entertainment breakfast from the hotel, and LGBT advocacy group Gill Action moved a conference that was scheduled for this week.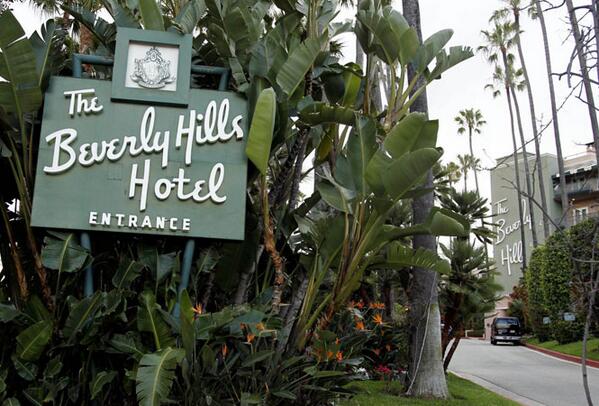 Event cancelations continued Tuesday. Aviva Family and Children's Services had planned a gala for May 31 at the hotel, but announced it would be moved Tuesday. Event planner Hila David — who is part of the team working on the gala — told BuzzFeed the decision to move the gathering was prompted by the boycott.
Aviva President and CEO Regina Bette said Tuesday the sultan's "decision to adopt Sharia law" conflicted with her non-profit's goals of serving at-risk and abused youth.
David said the boycott also prompted both Cedars-Sinai and The Independent School Alliance for Minority Affairs to move events that had been planned for the Beverly Hills Hotel.
Late Tuesday, the International Women's Media Foundation joined the boycott as well, saying it would move the 2014 Courage Awards to another location. The event was scheduled for Oct. 29 at the Beverly Hills Hotel.
Dorchester Collection CEO Christopher Cowdray issued a statement Monday calling for a broader perspective and saying the boycott shouldn't be directed at the hotels.
Cowdray also wrote in his statement that the hotels have seen "tremendous support" from "our loyal guests and long standing business partners who recognise that Dorchester Collection hotels are part of the fabric of their local communities. We will continue to honour their iconic heritage and remain committed to our core values of integrity, equality and diversity."