CBS Suspends Sportscaster Greg Anthony After His Arrest For Soliciting A Prostitute
Anthony was arrested Friday evening in Washington, D.C., police confirmed to BuzzFeed News. Update: CBS has since suspended Anthony from the network.
CBS has suspended sportscaster Greg Anthony after his arrest for allegedly soliciting a prostitute, a network spokesperson told BuzzFeed News on Saturday.
In a statement, CBS said, "Greg Anthony will not be working again for CBS this season. He has been suspended indefinitely."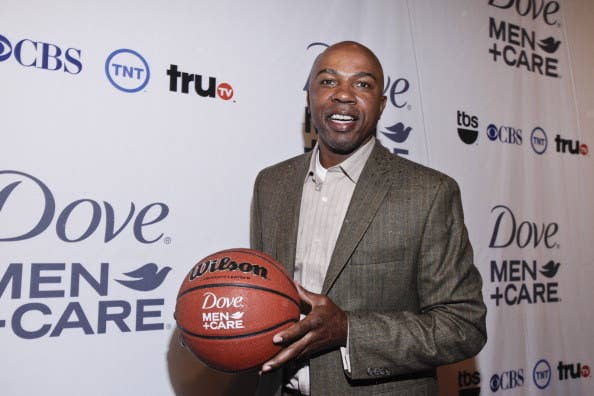 Anthony was arrested Friday evening in Washington, D.C., on suspicion of soliciting prostitution.
The 47-year-old was arrested at 5:47 p.m. Friday on the 1500 block of Rhode Island Avenue NW, Lt. Kelvin Cusick told BuzzFeed News.
Police initially held Anthony at the District Two police station, but by early Saturday morning he had been released. He has been charged with suspicion of soliciting prostitution, Cusick said. The charge carries a potential penalty of 180 days in jail, the Associated Press reported.
Anthony's arrest was first reported by ABC affiliate WJLA-TV.
Prior to becoming a sportscaster, Anthony played in the NBA for teams including the New York Knicks and the Chicago Bulls.
Anthony joined the NBA when the Knicks drafted him in 1991. He later played for the Grizzles, who were then in Vancouver, as well as the Seattle Supersonics, the Portland Trail Blazers, and other teams.
Anthony left the NBA in 2002, then transitioned into a career as a sportscaster. He worked for ESPN before joining CBS Sports and Turner Sports.