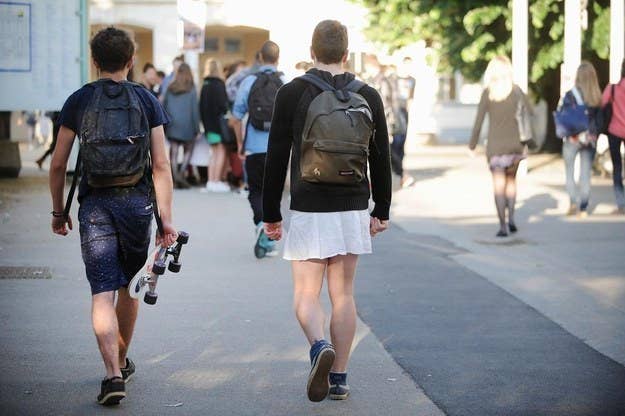 The demonstration was called "Ce que soulève la jupe" — alternately translated as "what raises the skirt" and "lift the skirt" — and was backed by the city's education authorities.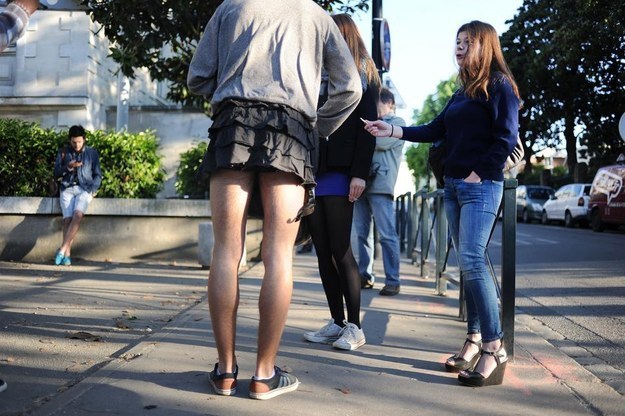 Officials also encouraged girls to wear skirts.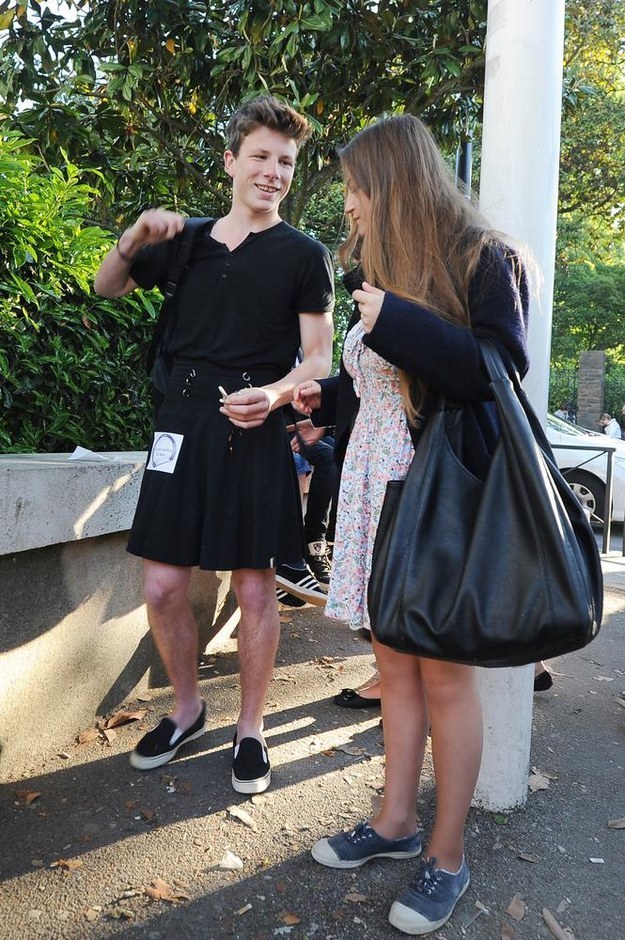 Student Arthur Moinet, an organizer for the demonstration, said the event was sparked by an ongoing problem with sexism in his region.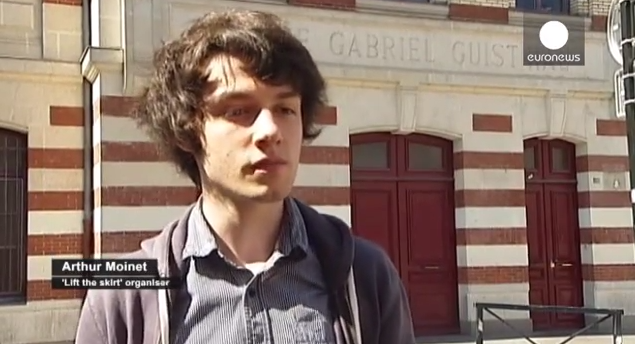 Boys were not required to participate, though a majority supported the demonstration, Euronews reported.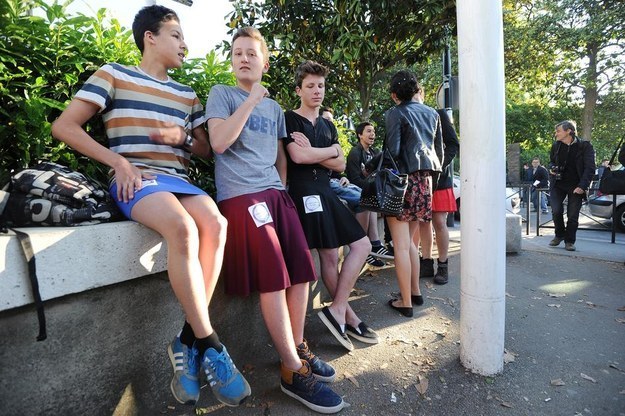 Boys who didn't want to actually don a skirt could wear a pin reading, "I fight sexism, what about you?"