At Least 57 People Die In Pakistan When Their Bus Hits An Oil Tanker
The crash happened early Sunday near Karachi in southern Pakistan.
At least 57 people died early Sunday when their bus collided with an oil tanker on a highway near Karachi, Pakistan, AFP reported.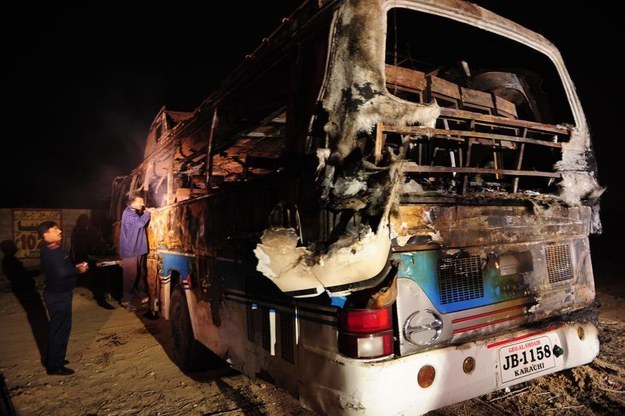 The collision ignited a fire that completely burned out the interior of the bus. Initial reports indicated the tanker may have been going in the wrong direction.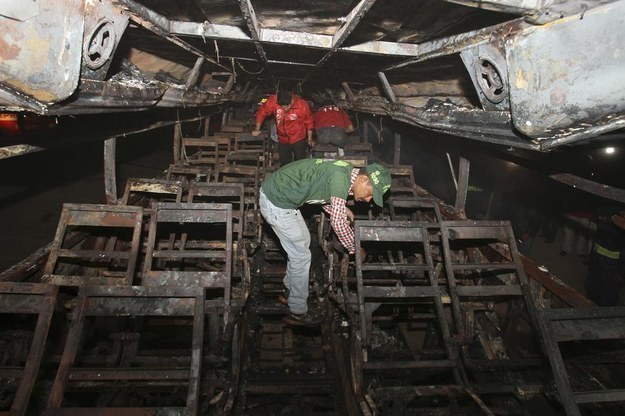 Dr. Seemi Jamali told reporters that 57 bodies had been brought in to the Jinnah Post Graduate Medical Center in Karachi.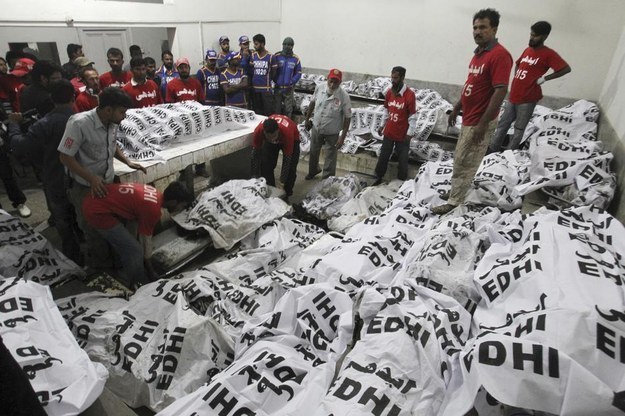 Jamali said the bodies were burned so badly that doctors would have to use DNA to identify them. He added that the death toll could rise because some of the bodies are "completely burnt and stuck to each other."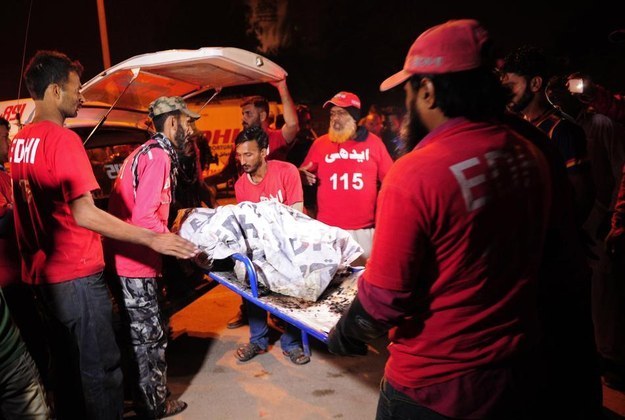 Dangerous road conditions may also have contributed to the accident, authorities said. A few passengers of the bus did escape when they jumped out of windows.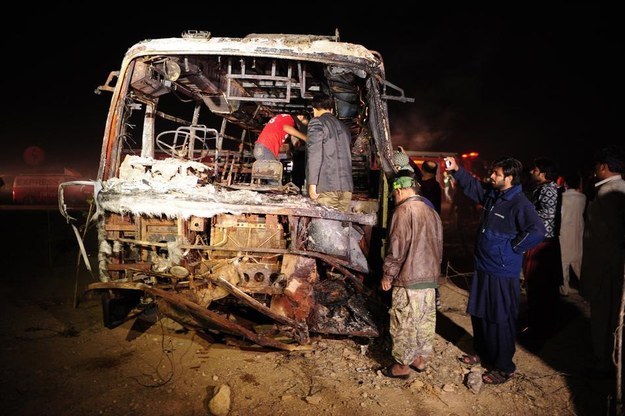 Friends and family of the victims gathered outside the hospital Sunday to mourn.