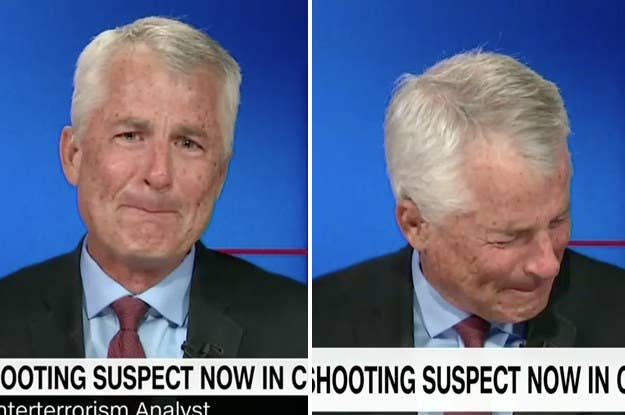 A former CIA and FBI official broke down in tears Wednesday on CNN while discussing the deadly school shooting in Broward County, Florida.

Philip Mudd was responding to questions about the shooting at Marjory Stoneman Douglas High School when he said that "a child of God is dead" and became overcome with emotion.
"Cannot we acknowledge in this country," Mudd said through a cracking voice, "that we... we cannot accept this."
Mudd, bowing his head and still fighting back tears, then told CNN anchor Wolf Blitzer, "I can't do it, Wolf. I'm sorry. We can't do it."
The camera cut away seconds later.
The moment resonated with many viewers, who tweeted support for Mudd and said they felt similarly after learning of yet another school shooting.

Mudd spent decades in the CIA beginning in 1985, according to his website. He also worked at the White House in the early 2000s, and later as an official at the FBI. Much of his work had to do with counterterrorism and required him to spend significant time overseas. He left government work in 2010.
After regaining his composure Wednesday, Mudd returned to the air on CNN and offered commentary about the suspected shooter's motives and emotional state.