9 Things We Saw At The Donald Trump Rally In North Carolina
The presumptive Republican presidential nominee spoke Tuesday night in Greensboro, North Carolina. An over-capacity crowd of supporters showed up, as well as 60 to 70 protesters.
1. A shirt that read "Hillary sucks but not like Monica."
Several men were walking through the parking lot of the Greensboro Coliseum Complex selling these T-shirts, which said "Trump that bitch" on the back. The shirts were among the significant amount of Trump-themed (but mostly bootleg) merchandise for sale outside the rally.
2. This young woman being taken into custody by police.
3. A poop emoji protest sign.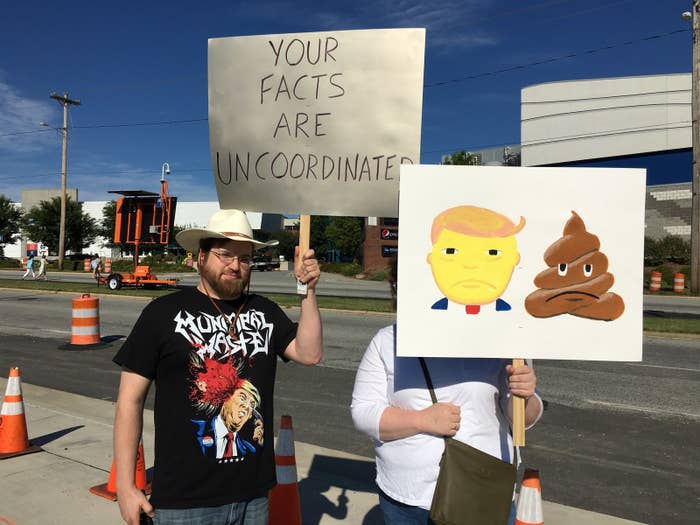 5. This terrifying Donald Trump mask.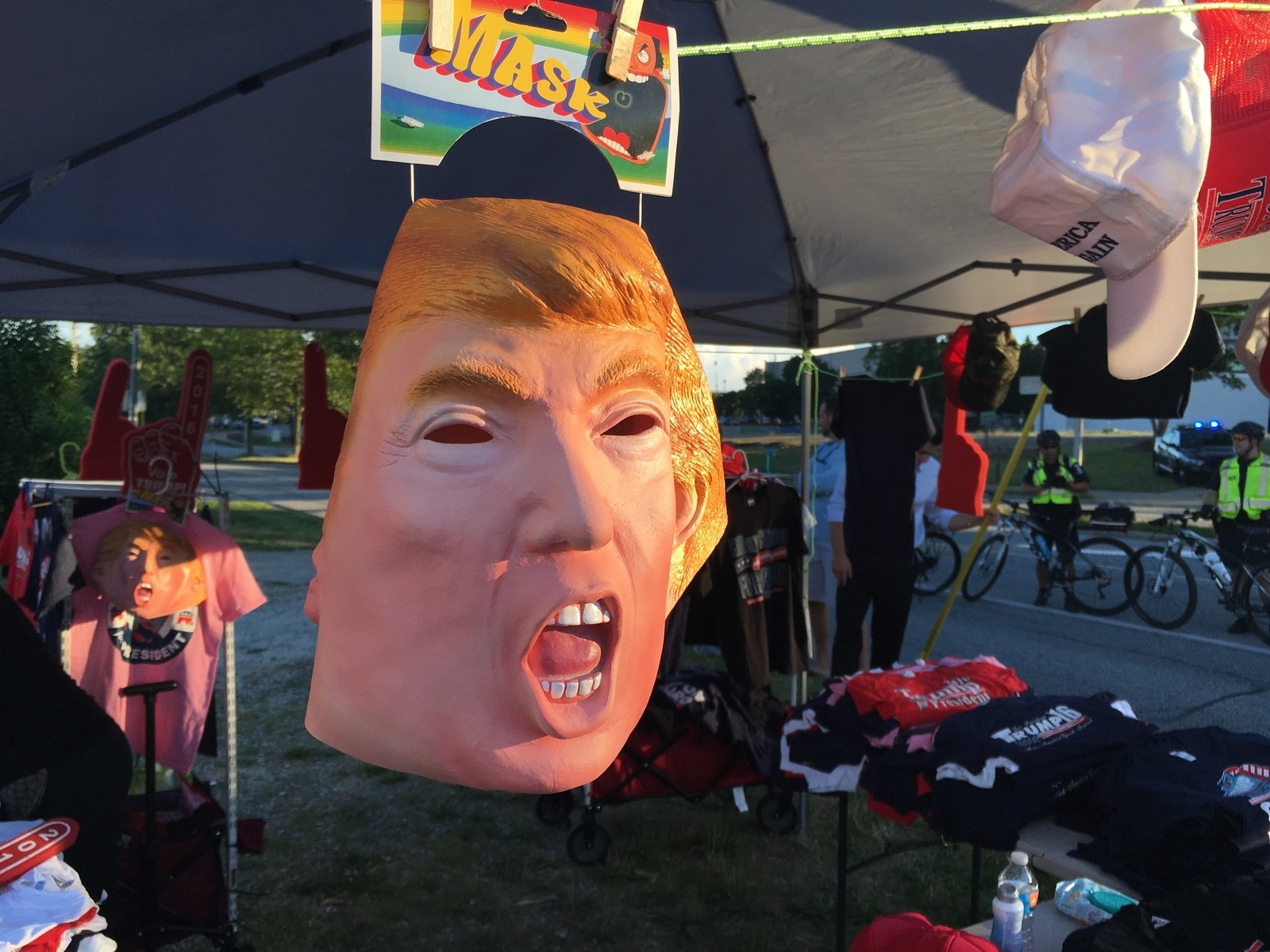 6. An actual undecided voter.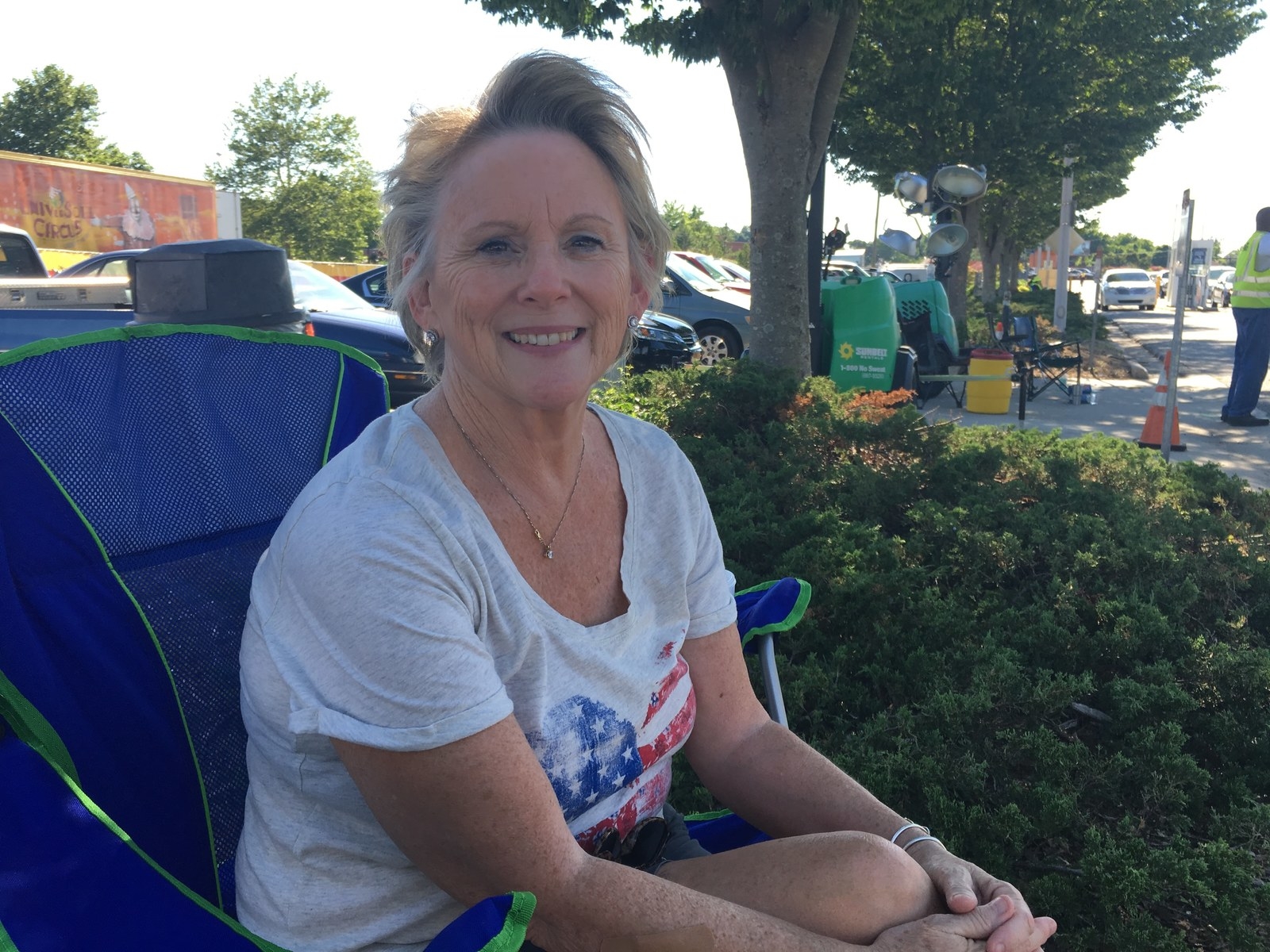 7. This sign, that...had a lot going on.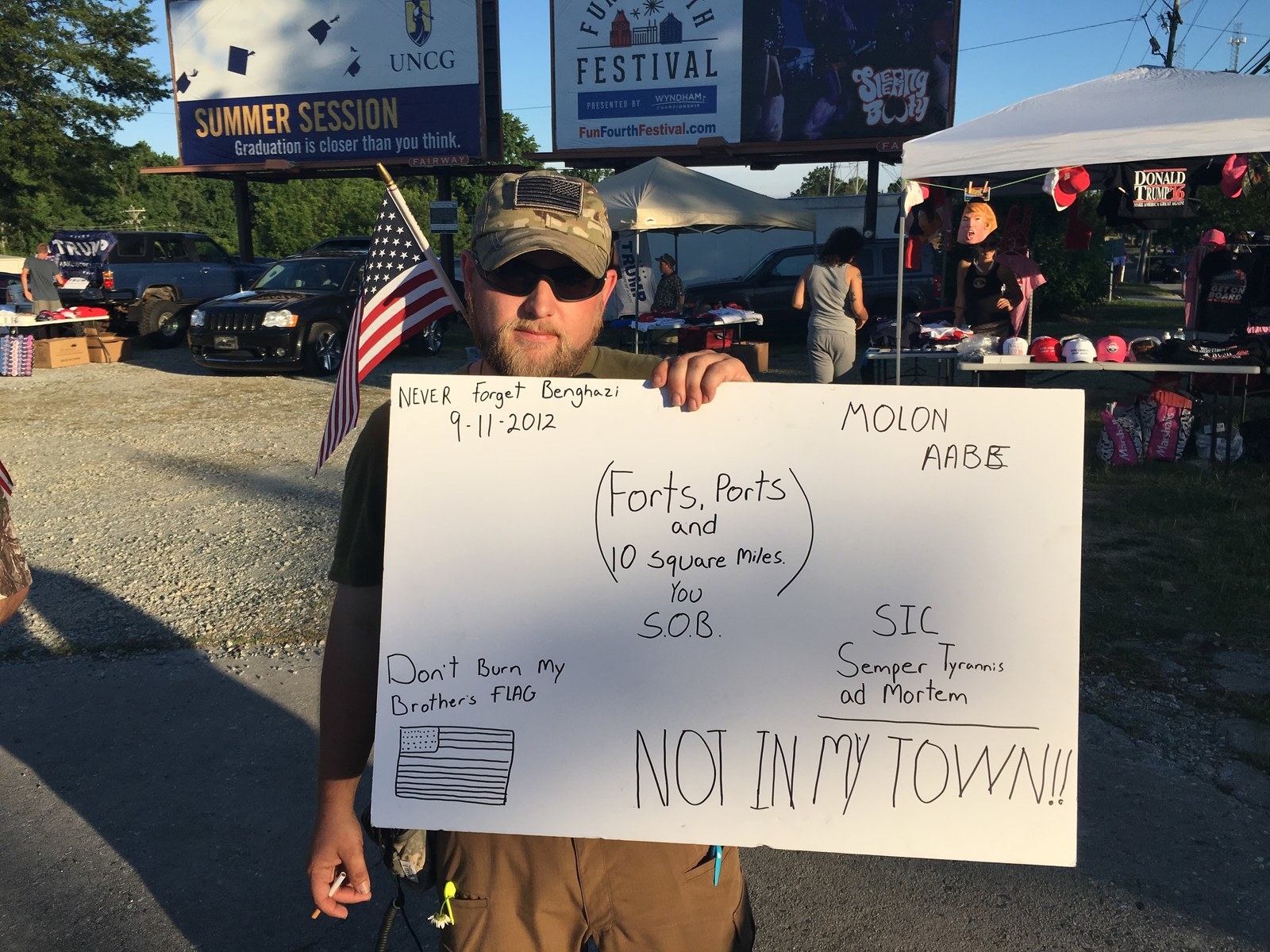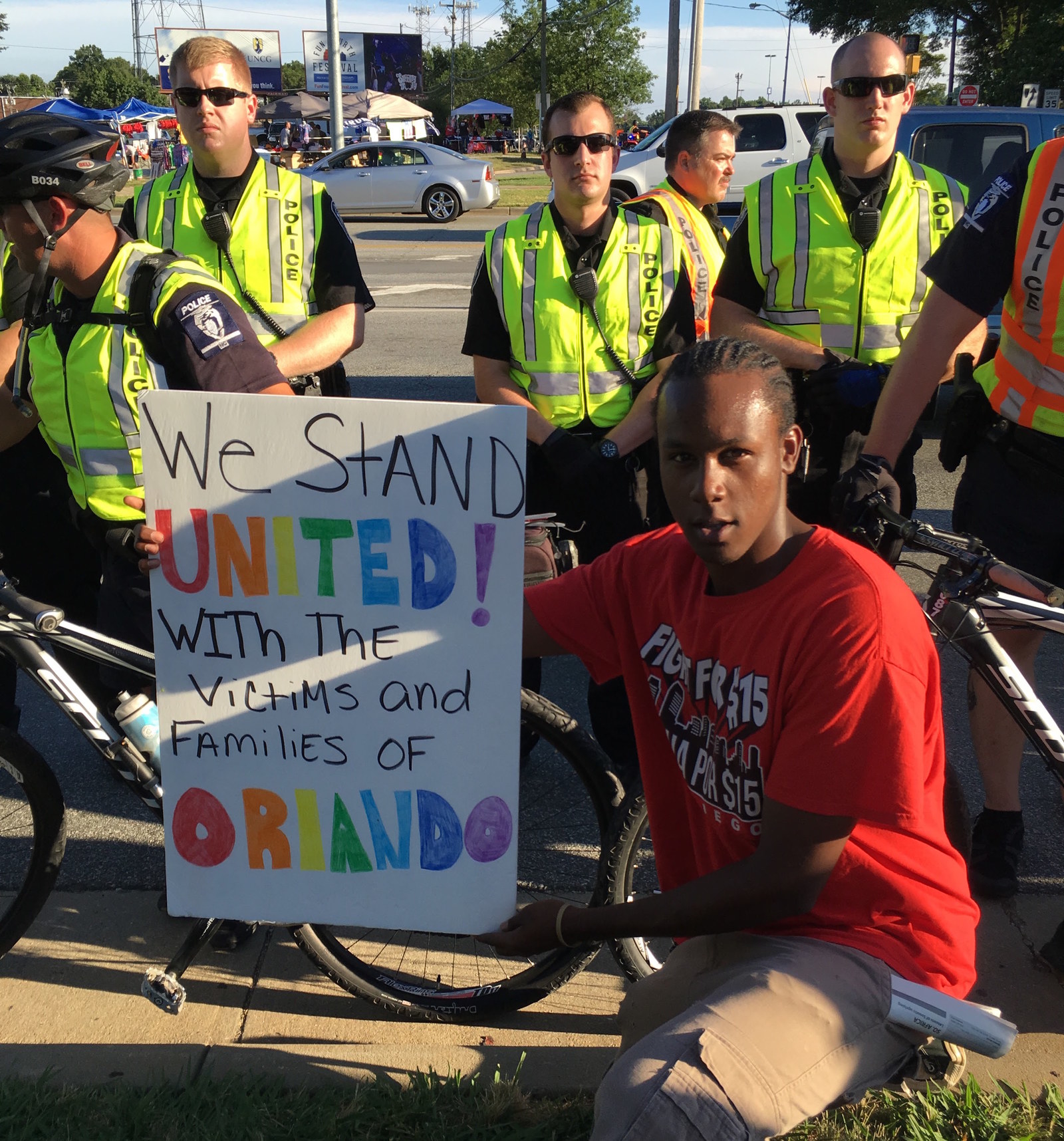 9. A police officer toting what looked like a PepperBall gun.