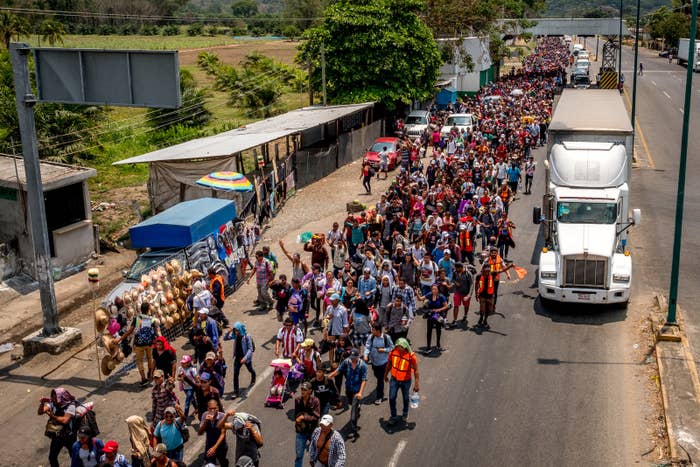 Secretary of Homeland Security Kirstjen Nielsen said Monday she is "exploring all options to protect the Homeland," in reference to a group of Central American asylum-seekers who are traveling in a caravan through Mexico toward the US border.

Nielsen tweeted: "I echo @POTUS demand for Congress to address outdated and dangerous immigration loopholes - the system is broken. The traffickers, TCOs and others know how to exploit our laws. We need to get smarter, tougher. We are exploring all options to protect the Homeland."

Nielsen added that her agency is "Working with Mexican officials to address the yearly illegal alien caravan."

Her post was followed by a tweet from President Trump on Tuesday morning, demanding that the caravan "had better be stopped" before reaching the US, threatening foreign aid to Honduras.
Mexico officials said late Monday that they plan to disband the caravan by Wednesday and will grant asylum to the most vulnerable in the group, including pregnant women, people with disabilities, or people with chronic illnesses. Some are still expected to continue to travel north toward the US border.
Earlier Monday, Trump had conflated the government's inability to reach a deal on DACA with the group of Central American asylum-seekers, which are two separate matters.

He called on the Mexican government to use its border laws to stop the caravans before they try to enter the US, Trump tweeted that "DACA is dead."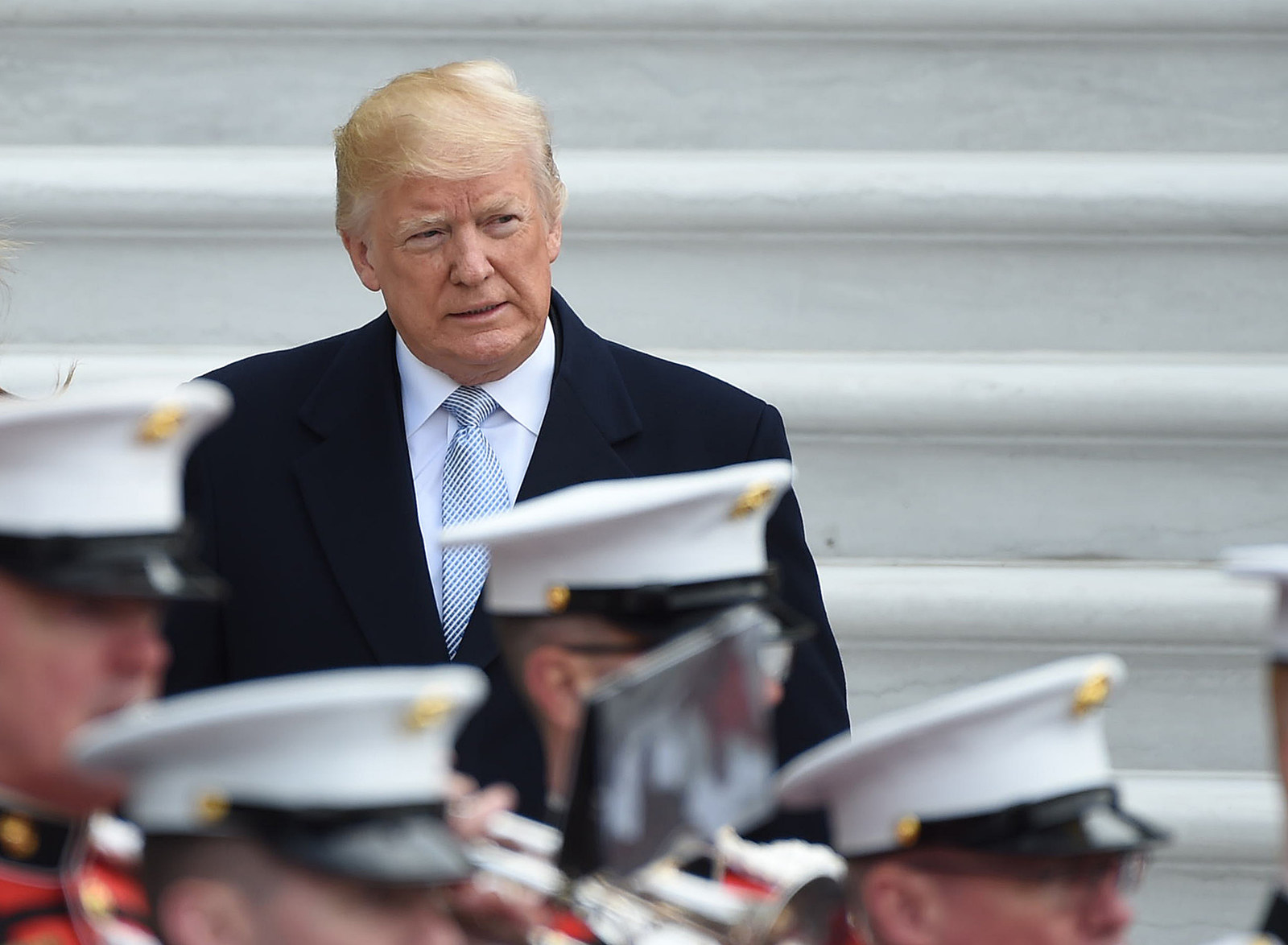 The president is referring to a group of more than 1,000 Central Americans, mostly from Honduras, who are walking in a caravan through Mexico to the United States in hopes of being granted asylum.

The people in the caravan, organized by a group of volunteers called Pueblos Sin Frontiers ("People Without Borders"), told BuzzFeed News that they are fleeing poverty and the political unrest and violence that followed the swearing in of Honduran President Juan Orlando Hernández.
As the caravan progressed northwards on Monday, its ninth day of travel, local officials began limiting the movements the group as it took rest and resupplied in a Mexican town.

The group includes people like Martha, 38, from Honduras, who told BuzzFeed News she was married to a Vietnam veteran who died last year at 85. They met when she was a teenager in San Diego and lived most of their lives in Honduras.

When he died, the gangs, believing Martha was receiving his social security money, threatened to kill her. Now she's trying to get to the US to see if she can get that money and see if her husband did file paperwork for her US residency.

The caravan is a huge issue for Trump and his relationship with his base. Trump's comments, mostly on Twitter, come just days after some prominent far-right voices have torn into the president over his inability to secure significant funding for a southern border wall that they believe could stop those migrants.
For a president obsessed with his poll numbers and 2016 campaign promises, that dissatisfaction has been cause for concern.
The president first conflated the issue of border security and the story about the caravan with DACA on Sunday when he tweeted, "These big flows of people are all trying to take advantage of DACA. They want in on the act!"

What the president doesn't mention is that no one in the group would qualify for DACA. In order to qualify for DACA, a person would have to have lived in the US since 2007 and would have to have been a child when they arrived to the US undocumented.
On a phone call with journalists on Monday, senior administration officials said DACA — in addition to other policies such as catch-and-release — are "magnets" and "loopholes" that attract undocumented migrants to the US.
"The large increase in Central American would-be illegal immigrants is driven by the fact that they're serious deficiencies in our laws that we have been asking for congress to close," a senior administration official said on the call.
Some of the migrants laughed when a BuzzFeed News reporter asked what they thought about Trump's assertion that they were trying to get to the US for DACA. Others said that wasn't something they were seeking, as they didn't think they'd qualify.
Trump started tweeting about the caravan on Sunday after Fox News aired a segment about the group.

On Monday morning he called on the Mexican government to help the US by stopping the group before it reaches the US border, saying that "Mexico has the absolute power" to stop them.
The DACA program was set to expire in early March but remains in place due to federal court orders. Since that time, talks to revive DACA or plans to provide a more permanent solution for DREAMers were put on hold.

Trump continued his Twitter rant by asking for a quid pro quo from Mexico, saying Mexico is making a "fortune" from the US through NAFTA and that he hopes the country will, in turn, stop people from going through Mexico to enter the US.
"With all of the money they make from the U.S., hopefully they will stop people from coming through their country and into ours, at least until Congress changes our immigration laws!" Trump tweeted.
The president resumed his Twitter tirade Monday night, seeming to blame the US Constitution for providing migrants with the right to due process.
In a follow-up tweet, Trump doubled down on the importance of the wall, which he has struggled fund, and blamed Democrats for allowing porous borders that bring "drugs and crime!"
Additional reporting by Tarini Parti.