The Capital Gazette paid tribute on Friday, June 29, to the five staff members who were killed when a gunman opened fire at its Annapolis, Maryland, office.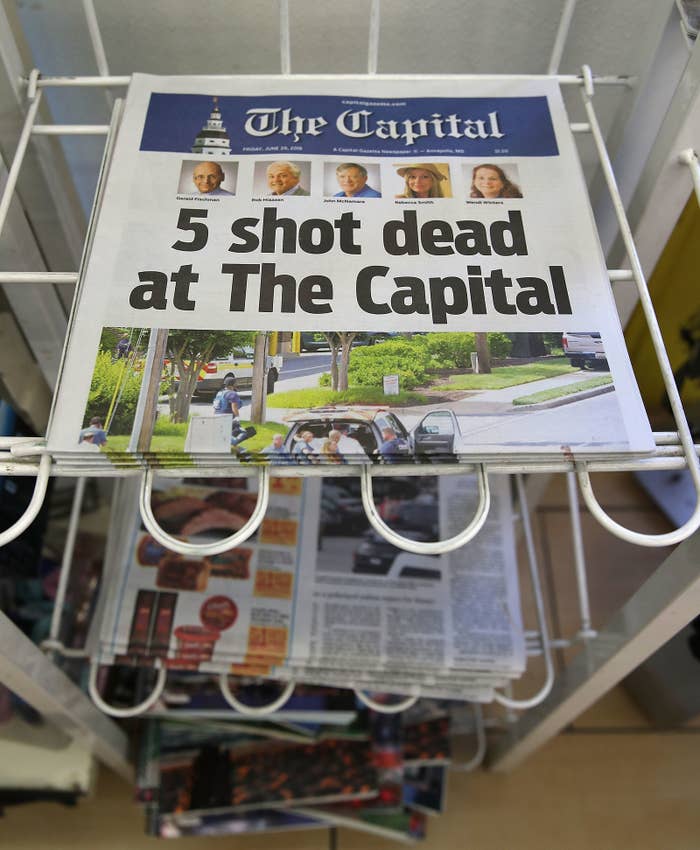 On Thursday afternoon, Jarrod Ramos, 38, stormed the newsroom and opened fire at employees of the paper. He killed five people and injured two others. He was charged Friday with five counts of first-degree murder.
Just after midnight Friday, the newspaper confirmed in a tweet that it would be printing Friday's issue as scheduled, saying, "Yes, we're putting out a damn paper tomorrow."
In a tribute to the five victims of the shooting, the opinion page was left blank.
"Today we are speechless," reads the block of text in the middle of the blank page.
This page is intentionally left blank today to commemorate victims of Thursday's shootings at our office:


Gerald Fischman
Rob Hiassen
John McNamara
Rebecca Smith
Wendi Winters

Tomorrow this page will return to its steady purpose of offering our readers informed opinion about the world around them, that they might be better citizens.
The front page simply said, "5 shot dead at The Capital," leading with headshots of the five victims.