New York Prison Worker Accused Of Helping Inmates Escape Sentenced To Up To 7 Years In Prison
Joyce Mitchell, the prison worker who was accused of helping inmates Richard Matt and David Sweat escape from an upstate prison, cried as she was sentenced to 2 1/3 to 7 years in prison.
For her role in the upstate New York prison break, Joyce Mitchell pleaded guilty in July to a felony charge of promoting prison contraband and a misdemeanor charge of criminal facilitation.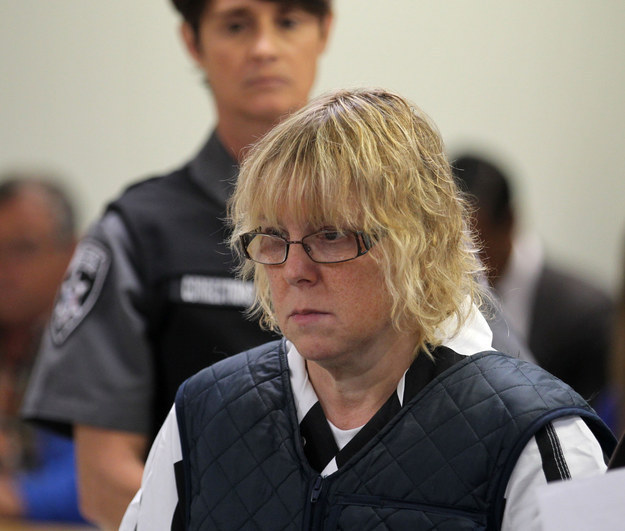 Mitchell was sentenced Monday to 2 1/3 to 7 years in prison for the promoting prison contraband charge and 1 year for the criminal facilitation charge to be served concurrent with the prison contraband charge, ABC News reported.
The 51-year-old cried at her sentencing saying "if I could take it all back I would."
"I can't begin to explain how sorry I am for all this," she said.
In addition to jail time, Mitchell was also slapped with $6,000 in fines.
Mitchell worked in the Clinton Correctional Facility in Dannemora where inmates David Sweat and Richard Matt escaped in June. She struck up a relationship with the men while working as an instructor at the prison tailor shop.
She allegedly smuggled tools into the prison, including a screwdriver and saw blades, which Sweat and Matt used in their escape.
As part of the agreement, Mitchell will not face additional charges for any alleged sexual encounters with one of the prisoners or the alleged plot to kill her husband, NBC News reported.
Mitchell was clad in a black and white stripped prison jumpsuit at the hearing in July and her husband Lyle Mitchell was in the courtroom when she entered her guilty plea.
"She got in over her head into something she never should have started, but she did and she is paying the price now and she realizes she made a horrible mistake," her lawyer Stephen Johnson told CNN.