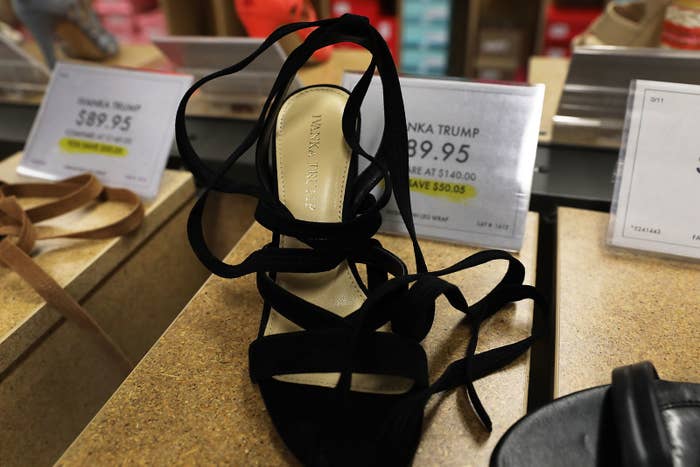 Three activists detained in China while investigating a factory that manufactures shoes for brands belonging to Ivanka Trump, and to Kylie and Kendall Jenner, have been granted release on bail pending trial.
China Labor Watch confirmed in a Facebook post on Wednesday that Hua Haifeng, Li Zhao, and Su Heng would be released from custody when their families come and pay bail.
The men, who are investigators with CLW, were arrested in late May after posing as workers in the Dongguan Huajian factory, where they discovered a number of workers' rights violations including forced overtime, sub-minimum wage pay, verbal abuse by managers, and women's rights violations.
The Huajian Group's shoe factories also supply products for other well-known companies including Nine West, Marc Fisher, and Easy Spirit.
This isn't the only controversy that's plagued the Ivanka Trump shoe brand in recent weeks. Just last week, a New York judge ordered Ivanka Trump to testify in a lawsuit over claims that her brand ripped off an Italian shoe company's most popular design.
Aquazzura sued Trump and her company, IT Collection LLC, last June, alleging that she copied nearly every detail of the "Wild Thing" sandal — from the shape and silhouette, to the fringe and tassel.
CORRECTION
The brand Marc Fisher was misspelled in an earlier version of this post.
CORRECTION
The brand Aquazzura was misspelled in an earlier version of this post.