Pictured in the center of this photo is Etenesh Diro, a track and field star from Ethiopia who's competing in the 2016 Rio Olympics.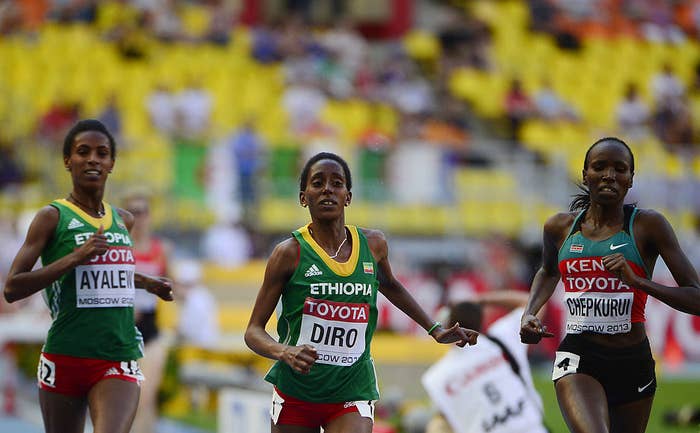 On Sunday, Diro represented her country in the women's 3,000-meter steeplechase race.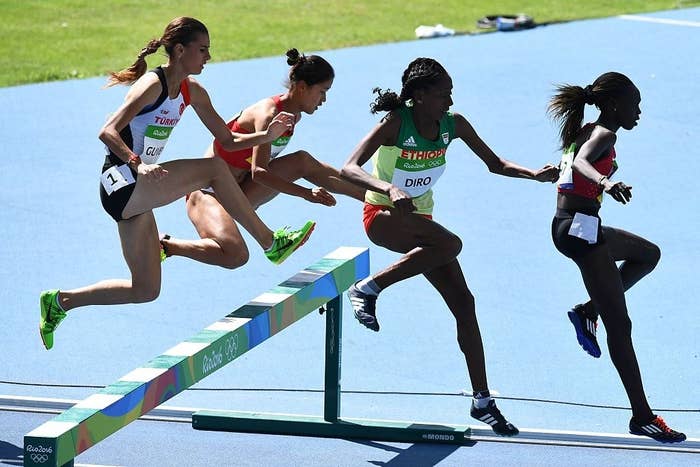 She was in first place, but about halfway through the course, Diro got stuck in a tangle with some of the other athletes, fell down, and broke some spikes on her right track shoe.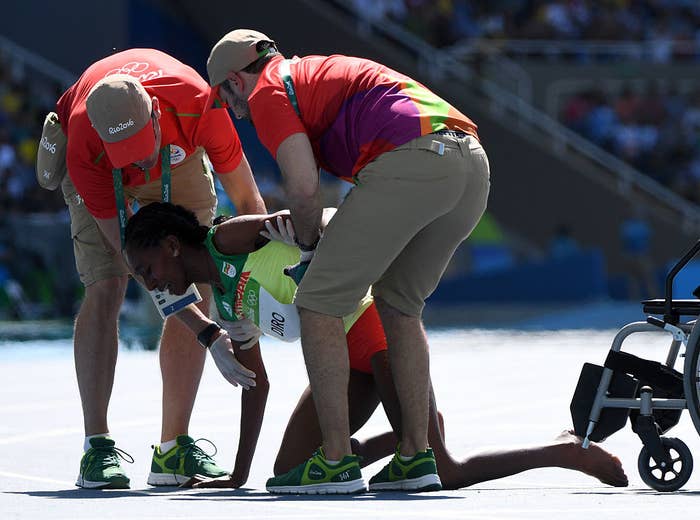 It looked like bad news for awhile.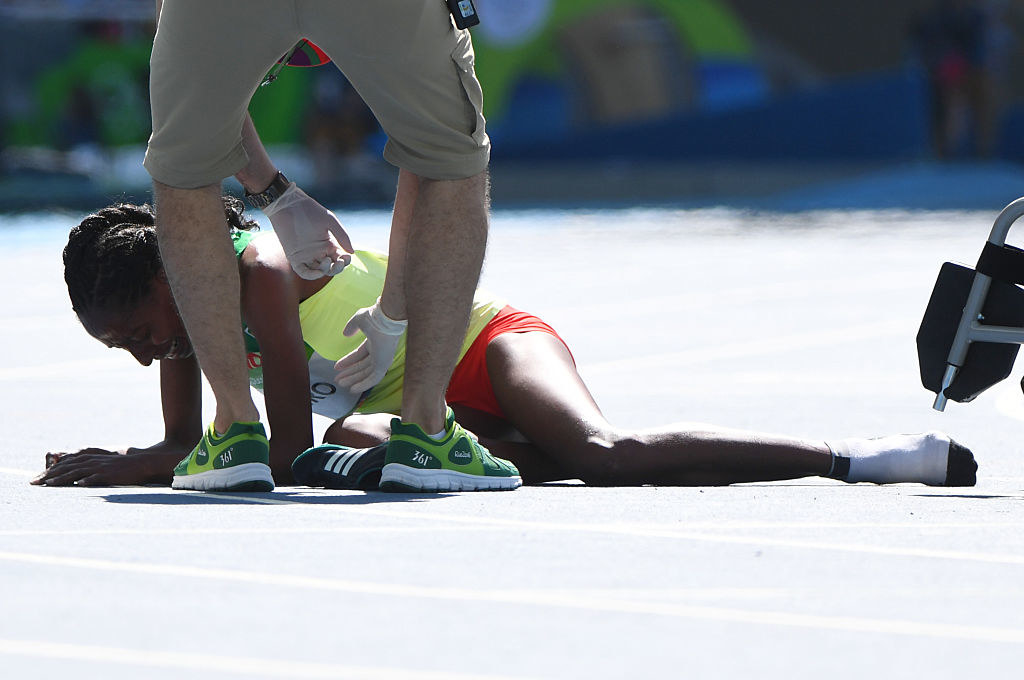 But then, Diro tossed the busted shoe and her sock aside and KEPT RUNNING.
(That's half a freakin' mile!!!)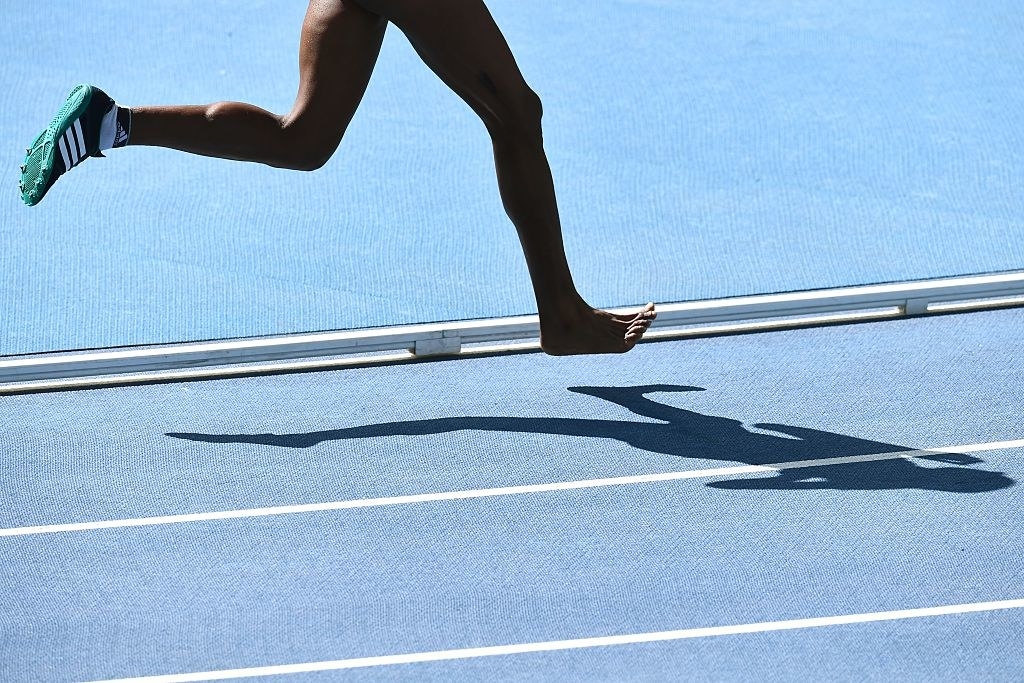 None of us could even do this ~with~ a shoe on, tbh.
What shoe? Who even needs it???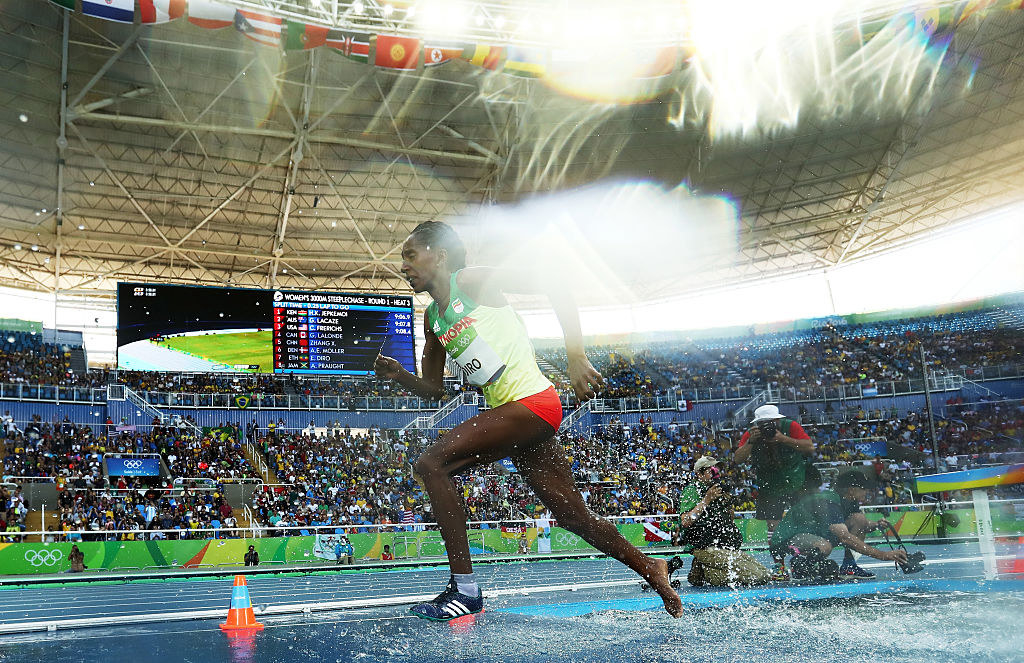 It was just incredible.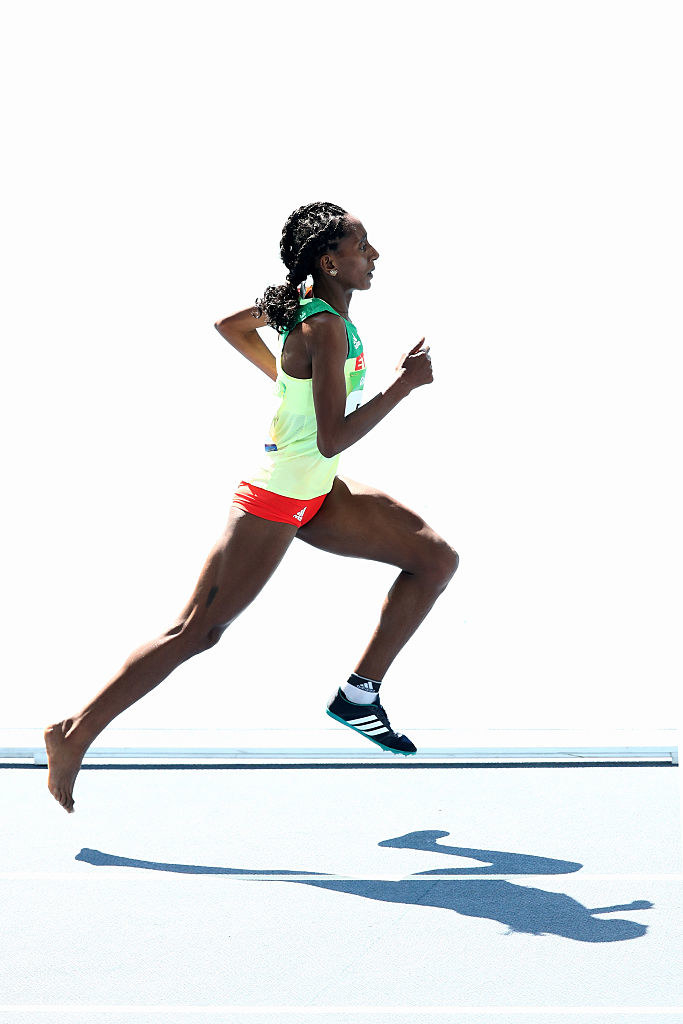 Diro finished seventh in her heat, a ranking that would technically rule her out of Monday's gold medal event.
But after three teams, including Ethiopia, joined together to protest, Diro was allowed to advance to Monday's final.
See you on Monday, Etenesh! (Probably with a shoe on, this time.)