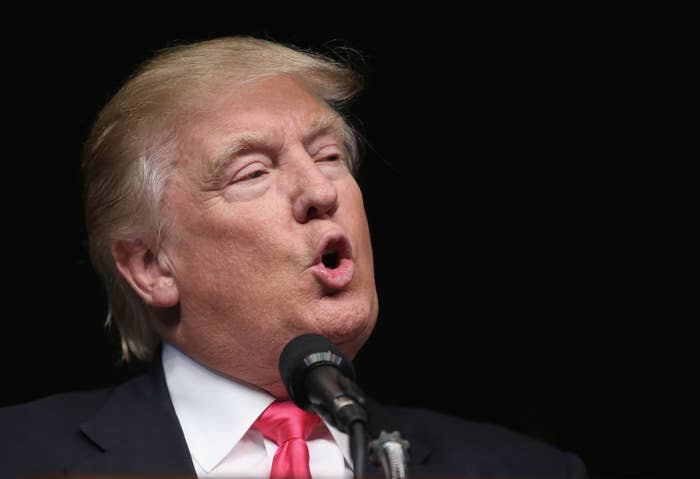 Donald Trump has made restoring American jobs a centerpiece of his campaign, a pledge he reiterated last week when he accepted the Republican nomination for president: "I'm going to bring our jobs back to Ohio and Pennsylvania and New York and Michigan and all of America," he said.
This month, Trump is bringing jobs to Florida, as he looks to hire 78 servers, housekeepers, and cooks at his Mar-a-Lago Club in Palm Beach and the nearby Trump National Golf Club, Jupiter.
But instead of making sure those jobs go to Americans, he is seeking to import foreign workers for the positions, which pay $10.17 an hour for housekeepers, $11.13 an hour for servers, and $12.74 for cooks. He filed applications this month claiming he couldn't find enough Americans to do that work, and is seeking temporary visas to bring in 65 workers at Mar-a-Lago along with another seven waiters and six cooks at the golf club.
The Trump campaign did not respond to a request for comment. A call to Mar-a-Lago was not returned, and an employee at the Jupiter golf club declined to comment. But in the past, Trump has defended his use of guest workers by saying there was no other way to fill the jobs.
"You can't get help," Trump told MSNBC's Morning Joe in September. "Getting help in Palm Beach during the season is almost impossible."
Officials at a nearby career services agency have seen it differently. Last year, Tom Veenstra, a senior director at Palm Beach's career services center, told BuzzFeed News that he had "hundreds of people in our database that would qualify for a lot of those hospitality jobs."
In an email Wednesday, Veenstra said his agency, which is chartered by the state of Florida, has a database of 1,327 Palm Beach County residents interested in server, cook, and chef positions. He said local hotels are currently seeking his agency's help to fill more than 856 such jobs. Mar-a-Lago does not appear to be among those that contacted the agency directly, he said, adding that he could not immediately provide information about the Jupiter golf club.
H-2 visas allow employers to bring people from other countries into America as "guest workers" to fill temporary positions. One of the strictest rules of the H-2 program is that American workers must always be given preference in hiring. Companies seeking these visas are required by law to show that they already tried, but failed, to find Americans for the job. A BuzzFeed News investigation found that many companies go to extraordinary lengths to avoid hiring American workers so they can bring in foreign workers on H-2 visas instead.
In addition to this latest request for 78 visas, in the year since Trump launched his presidential campaign, companies owned by him or bearing his name had already sought and won permission from the Department of Labor to hire at least 149 foreign guest workers.
During his speech at the Democratic National Convention on Wednesday night, former New York City mayor Michael Bloomberg raised this as a reason to question Trump's convictions, stating, "He says he wants to put Americans back to work, but he games the U.S. visa system so he can hire temporary foreign workers at low wages. "
The jobs were at resorts, golf courses, and vineyards in New York, Florida, and Virginia. The companies appear to have followed recruitment rules when seeking guest workers, posting those positions in the state online job board and placing ads, as required, with local newspapers such as the Palm Beach Post.