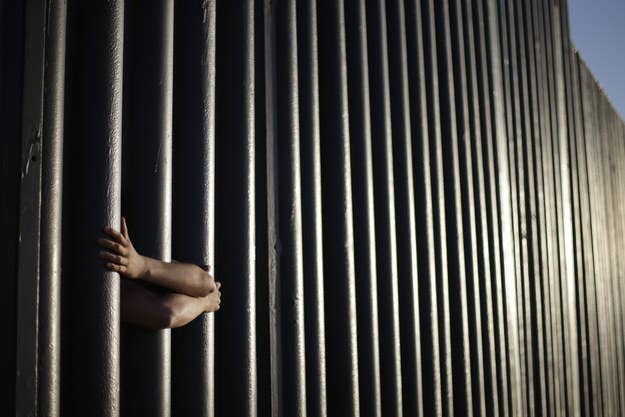 President Obama issued a presidential memorandum on Monday that called a huge increase in unaccompanied children crossing the border "an urgent humanitarian situation." Obama also announced that the Federal Emergency Management Agency will take over leading the response to make sure the children receive housing and proper care.
Children have always made their way north without their parents, but numbers have skyrocketed in recent months. The Obama administration and immigration advocates predict more than 60,000 will cross this year, compared with fewer than 10,000 annually a few years ago.
Advocates say the children are fleeing violence and poverty in Honduras, El Salvador, and other Central American countries.
"We must, and we will, address this situation," Homeland Security Secretary Jeh Johnson said in a statement. He added that his agency will work with a host of other federal agencies, including the Department of Health and Human Services, to "ensure a coordinated and rapid government-wide response in the short term and to undertake broader, longer-term reforms to address the root cause behind these recent migration trends."
Last month, overwhelmed by the number of children coming, officials began sheltering young migrants at an air force base near San Antonio.
Kim Haynes, director of children's services as the Lutheran Immigration and Refugee Services, praised Monday's action.
"It's a humanitarian crisis," she said. "It's a fleeing across international borders. This is seen in many other places … Syria, the Congo … this is the same thing. It's occurring on our border."
In a conference call with reporters, Cecilia Munoz, Obama's director of domestic policy, said the number of children apprehended has increased substantially in the last month, "particularly and specifically" in the Rio Grande Valley in South Texas.
"They're crossing the border alone," Munoz said. "Their reasons as we understand them that contribute to this dramatic increase have to do with economic conditions in those countries, increase in sustained violence in those countries, as well as the desire to be reunited with their families in the United States."
Officials said they are seeing more girls and younger children than they have seen in previous years. The children are typically apprehended by the border patrol, and then transferred to Department of Health and Human Services custody.
Munoz said that the immigration reform debate in the U.S. does not appear to be a factor in children's decision to make the journey.
"They appear to be unaware of the potential for any benefits," she said. "It seems to be quite clear that what's driving this is what's happening in their home countries.
In particular, violence and fear for economic conditions and the desire to be reunited with their parents in the United States."
Deputy Homeland Security Secretary Alejandro Mayorkas said officials have been working closely with the governments of Mexico, Honduras, and other countries to "counter this recent surge" and to spread the word, including through public service announcements, that the journey north is perilous.