Marie Venezia is an 18-year-old art student who hails from Phoenix, Arizona.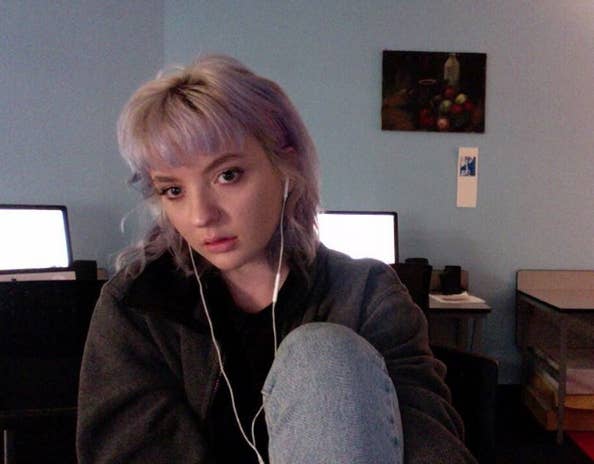 In May she got a tattoo of a knife on her arm. Her father saw it for the first time on Thursday when they went to the zoo together.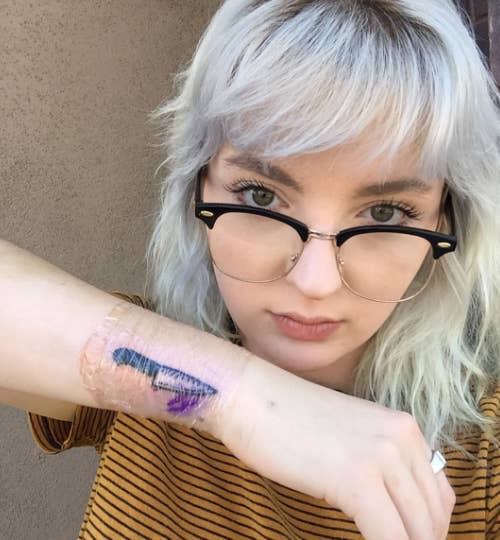 Venezia told BuzzFeed News that when her dad first saw the tattoo he was very irritated and grumpy with her.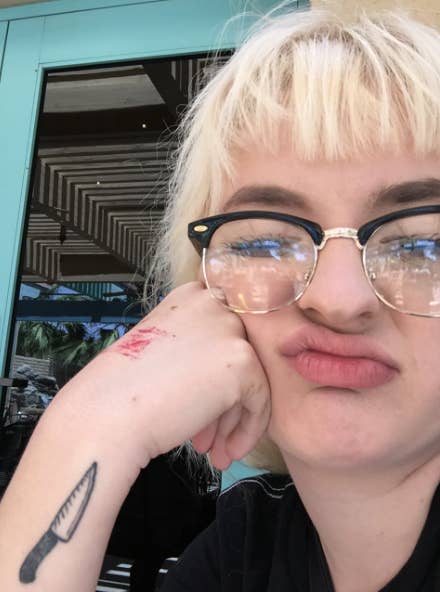 Then, in typical dad fashion, he found a way to tease her in a very fatherly way.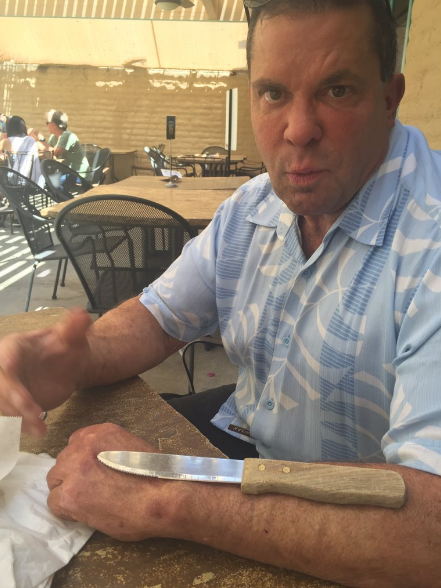 Because that's what dads do.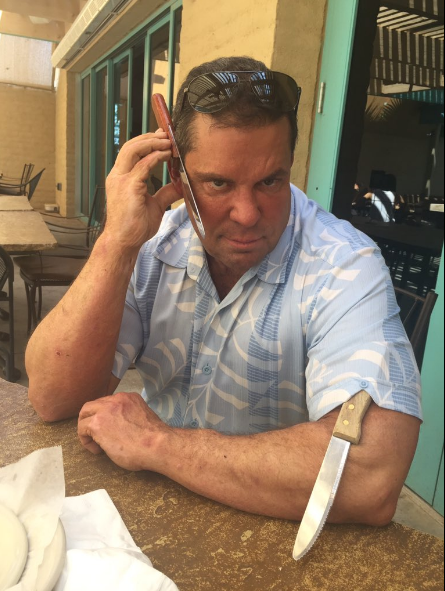 Venezia shared the photos of the funny moment to Twitter where it quickly went viral.
Since Thursday the photos have been retweeted and liked tens of thousands of times.




Popular parody accounts also retweeted the pics to add fuel to the viral fire.
Venezia said her dad is just a super cool guy with a very bright sense of humor.

He certainly sets the bar high for dad jokes.