Shawn Coss is a 33-year-old professional artist from Ohio. This year, he is participating in art event known as Inktober. During Inktober, artists from all over the world make one ink drawing a day for the entire month of October.
Last year, Coss drew characters from The Nightmare Before Christmas. This year, he decided to illustrate various mental health disorders after a fan suggested it.
He describes his style as dark, and he didn't want this Inktober to be any different.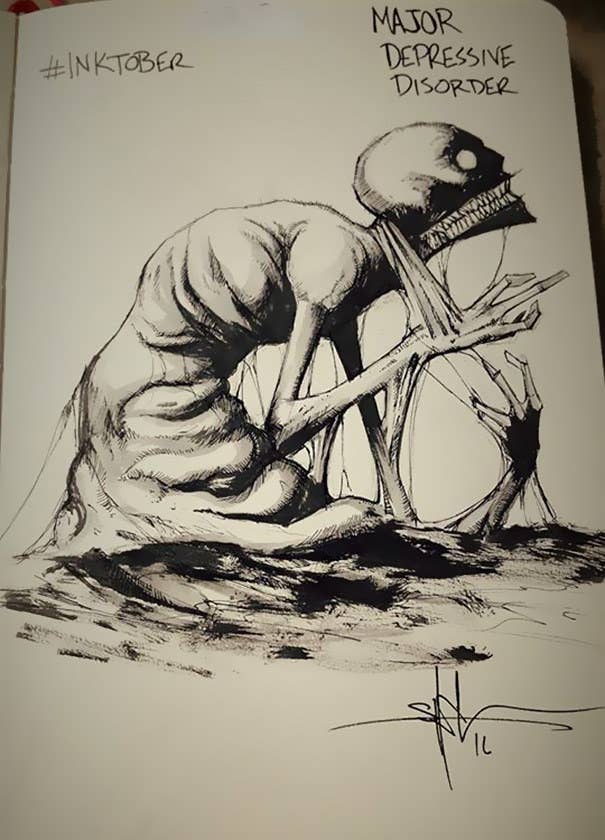 Before he dives into each illustration, he researches the condition to help him condense it into a singular image and takes suggestions and recommendations from his fans.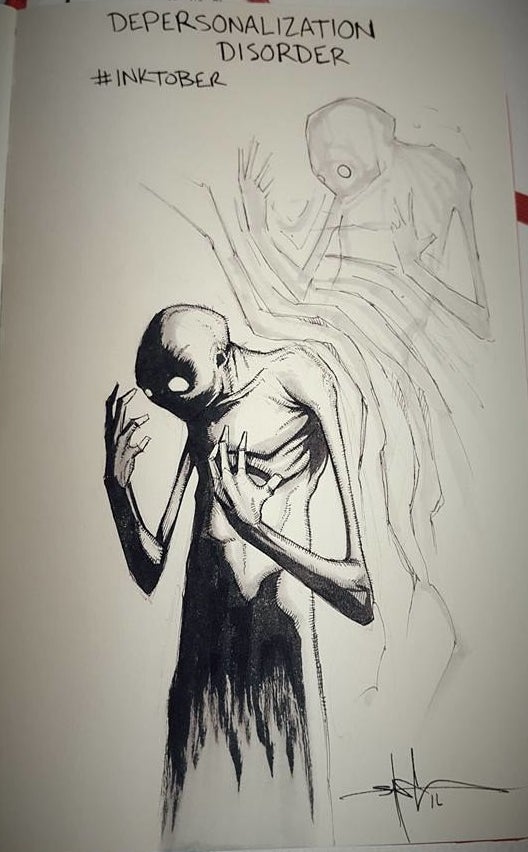 Coss then typically does the drawings live on Facebook Live so he can connect with his fans.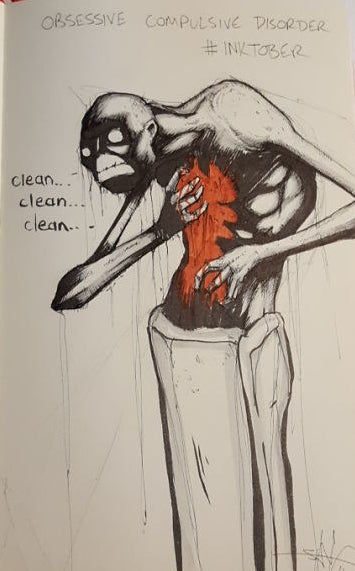 Coss told BuzzFeed News that the response to this project has been "overwhelming," with a wide range of responses.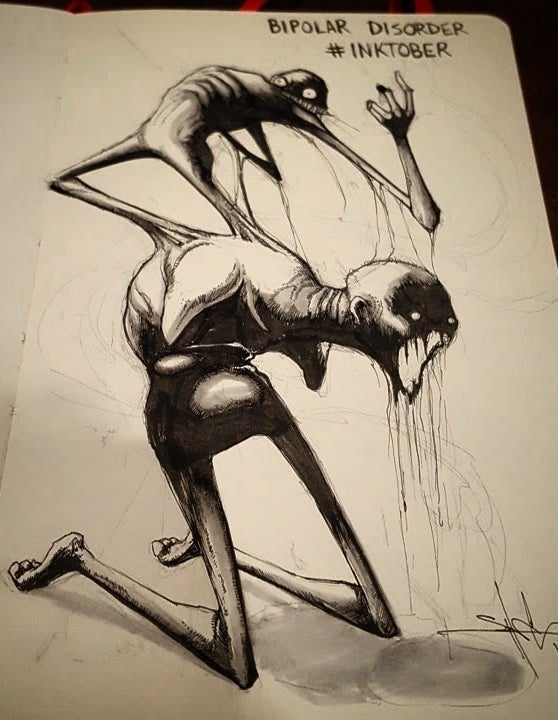 "It's mostly positive reactions but there are those who feel the need to disrupt the flow and try to accuse me of 'sensationalizing' the disorders because of my art style," he said.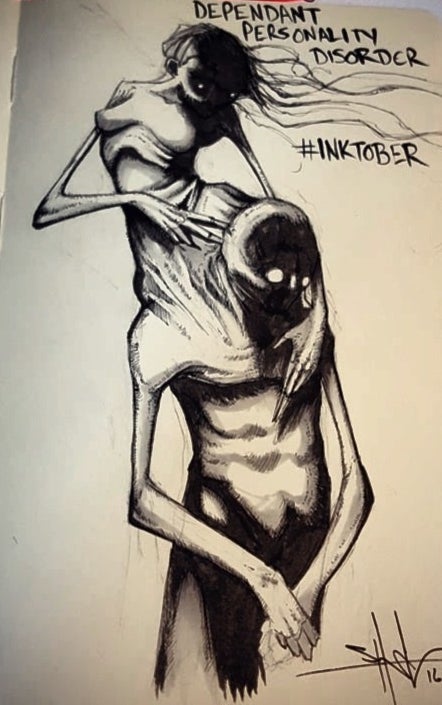 Initially, he felt the need to defend his work. He said he ultimately derived satisfaction from creating art he likes that other people seem to like too.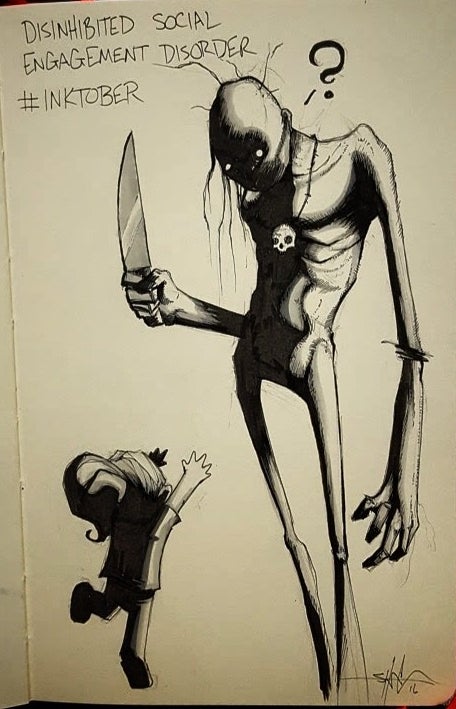 He said the hard thing about depicting these conditions is that it's all subjective.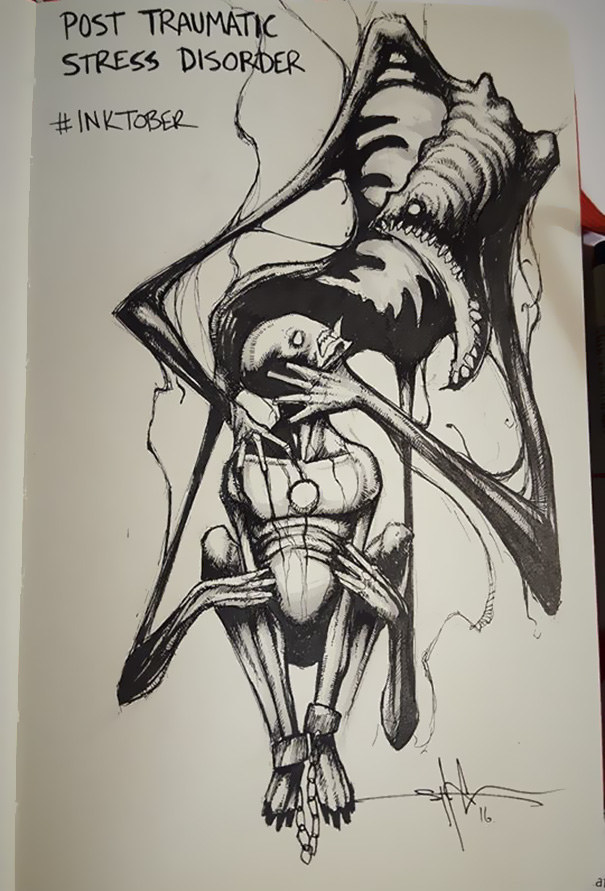 "What I find most amusing is someone stating I'm way off on a disorder because that person doesn't necessarily experience the same symptoms and then I'll have another post saying it's spot on," he said.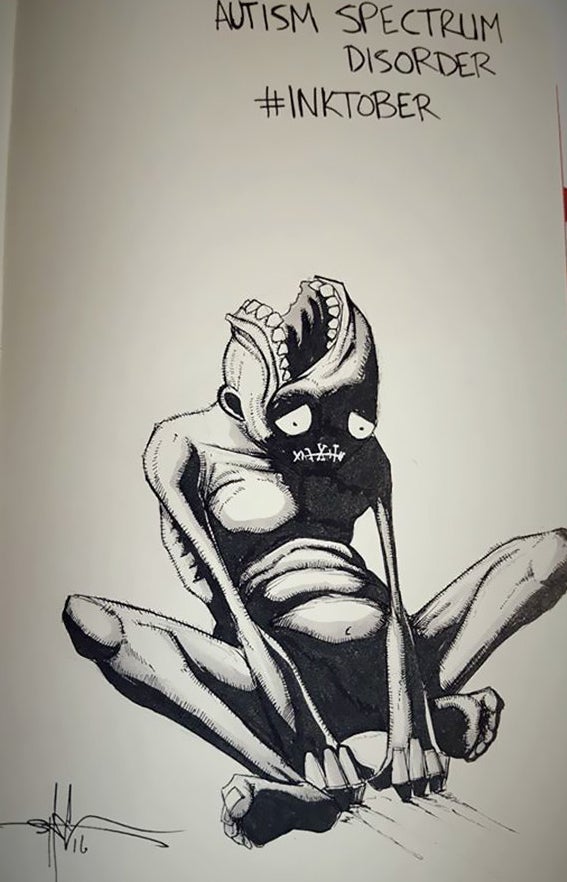 Coss shares the photos on his Facebook page with the message "If you need help, don't be afraid to ask."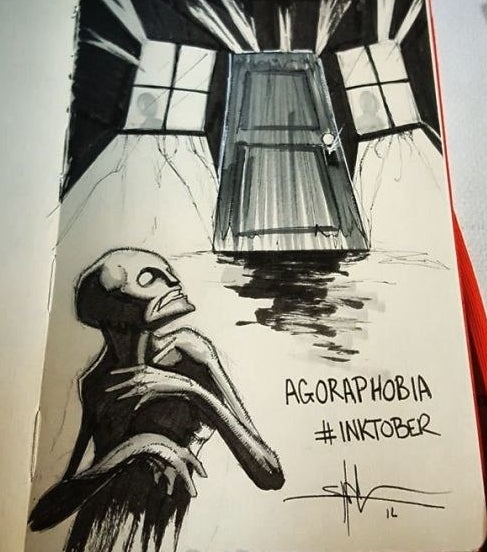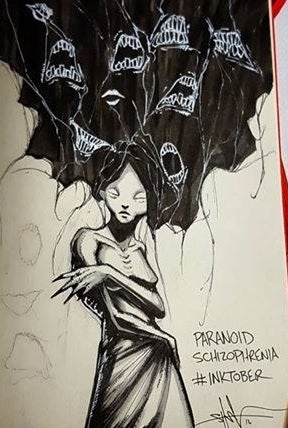 Coss said he hopes fans appreciate his art, and if it helps them cope, "I am 100% in support of it."
"I hope that people can appreciate my creations," he said. "Most importantly I hope, if anything, it affects a person on some level. This may be a new venture for me into the world of mental health...or it'll vanish into the abyss of the internet."