A volcano on Alaska's Aleutian Islands erupted on Sunday, sending ash 20,000 feet into the air, scientists said.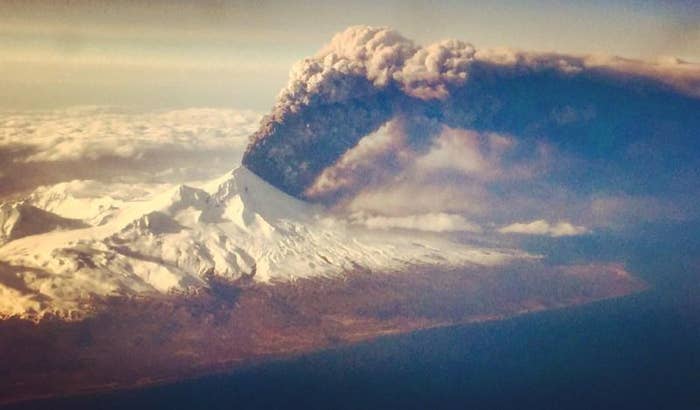 The Pavlof volcano, located about 600 miles southwest of Anchorage, erupted at 4:18 p.m. local time, according to U.S. Geological Survey.
There were no immediate reports of injuries, with the nearest community about 37 miles away.
The Alaska Volcano Observatory posted a satellite image on Monday showing a strong ash signal (in blue) extending more than 300 miles from Pavlof.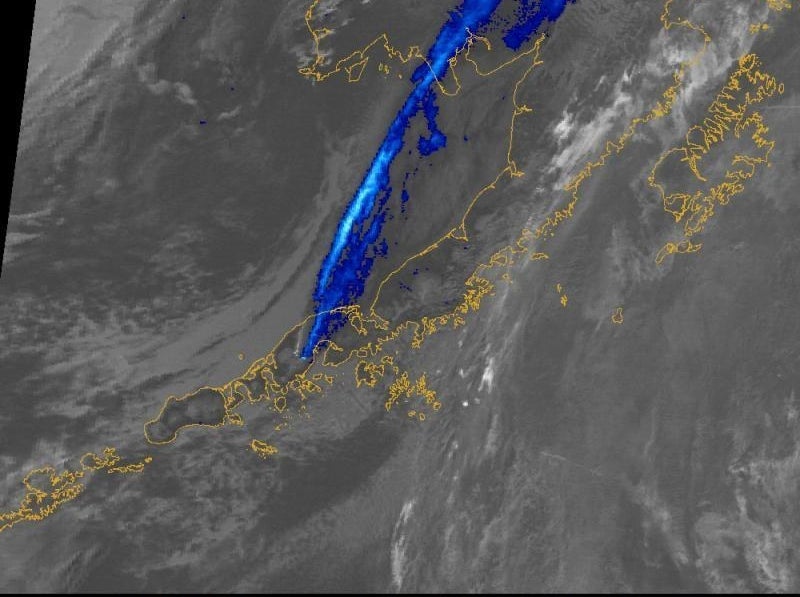 The USGS also raised its volcano alert to the highest level, warning the public of hazards on land and in the air.
By Monday morning, the ash cloud had risen to 37,000 feet and winds had stretched it more than 400 miles inland, prompting Alaska Airlines to cancel 20 flights in the area before noon.
The volcano is about 4.4 miles in diameter and has had 40 known eruptions, geologists said.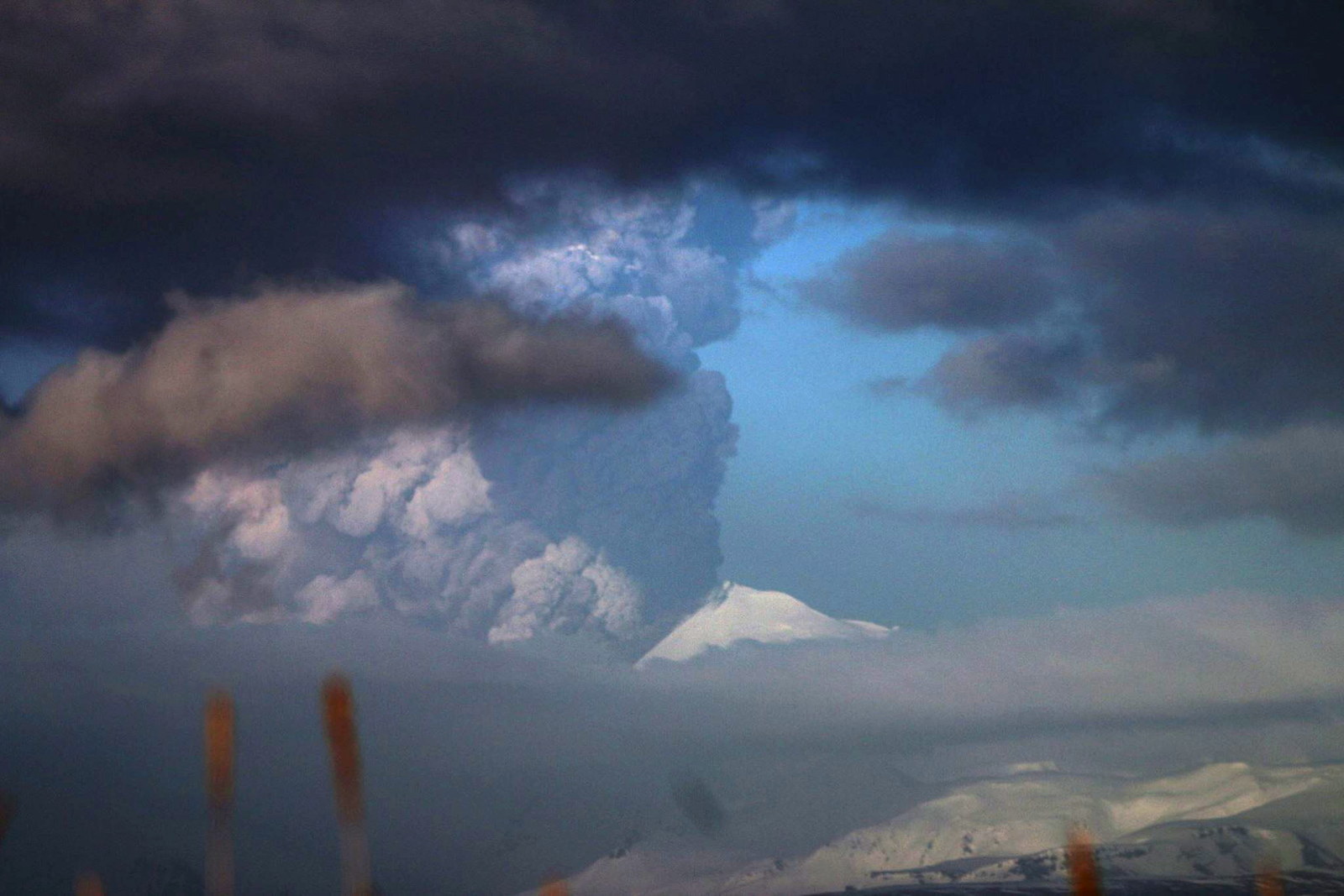 An eruption in 2013 sent ash plumes 27,000 feet high, but others have generated plumes as high as 49,000 feet, according to the USGS.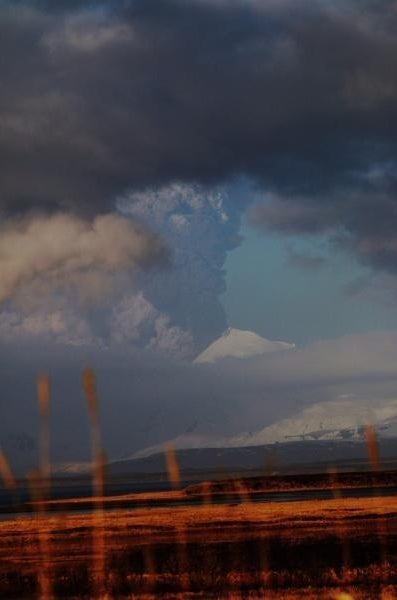 There was no immediate threat to the nearest community, Cold Bay, which is about 37 miles away.