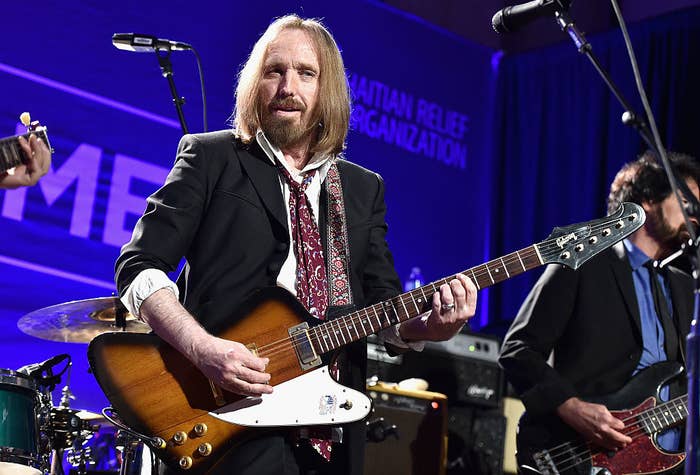 Tom Petty, the iconic rocker who gained worldwide fame as the lead singer and guitarist of Tom Petty and the Heartbreakers, died Monday after suffering cardiac arrest at his home, his family said. He was 66.
"On behalf of the Tom Petty family we are devastated to announce the untimely death of our father, husband, brother, leader and friend Tom Petty," said Tony Dimitriades, longtime manager of Tom Petty and the Heartbreakers, in a statement. "He suffered cardiac arrest at his home in Malibu in the early hours of this morning and was taken to UCLA Medical Center but could not be revived. He died peacefully at 8:40 p.m. PT surrounded by family, his bandmates and friends."
Petty was celebrating four decades with the band with their 40th anniversary tour, which wrapped up last week at the Hollywood Bowl. He's best known for songs like "Free Fallin'," "American Girl," "I Won't Back Down," "Runnin' Down a Dream," and "You Don't Know How It Feels," and had many memorable music videos.
A Los Angeles County Sheriff's Department official told BuzzFeed News it responded to Petty's Malibu home at 10:50 p.m. Sunday after receiving a 911 call. Petty was transported to UCLA Medical Center in Santa Monica.
The family statement came hours after false reports of the singer's death circulated on Monday. Those reports cited police but were based on "initial information" that was "inadvertently provided to some media sources," the Los Angeles Police Department tweeted Monday.
Petty's daughter Annakim Violette later posted an image of the legendary rocker on her Instagram page with the message "RIP."
Petty, born Oct. 20, 1950, told NPR's Fresh Air in an interview in 2006 that he knew he wanted to be a musician after seeing the Beatles on the Ed Sullivan Show when he was young. "It was something I identified with. I had never been hugely into sports. ... I had been a big fan of Elvis. But I really saw in the Beatles that here's something I could do," the Florida native and the Rock and Roll Hall of Famer said. "I knew I could do it."
Tom Petty and the Heartbreakers' first, eponymous album arrived in 1976, led by the chill and swagger of single "Breakdown," which broke through the following year. That was just the start of the group's string of successful albums and top-selling songs, and they continued the streak with albums including 1978's You're Gonna Get It! ("Listen to Her Heart," "I Need to Know"); 1979's Damn the Torpedoes ("Refugee," "Here Comes My Girl," "Don't Do Me Like That"); and 1981's Hard Promises ("The Waiting").

From his childhood to his final days, Petty combined powerhouse melodies with sturdy rock and hooks, from the choruses to the band's deft solos and riffs.

"I did go through a lot of my life with a short fuse where I could erupt into a serious rage. ... I think that was a product of my childhood, when I had some serious abuse," he told Uncut of growing up with his father in Gainesville. "I started to learn and retrace what had happened to me and why I was that way. It became quite clear to me why. And once you know why something is happening, you know how to fix it."

The songwriter would eventually go on to become one of the best-selling rock and touring acts of all time, releasing 10 studio albums with the Heartbreakers and three more on his own.
The only Heartbreakers album to reach No. 1 on the Billboard 200 chart was the band's last, Hypnotic Eye, released July 2014.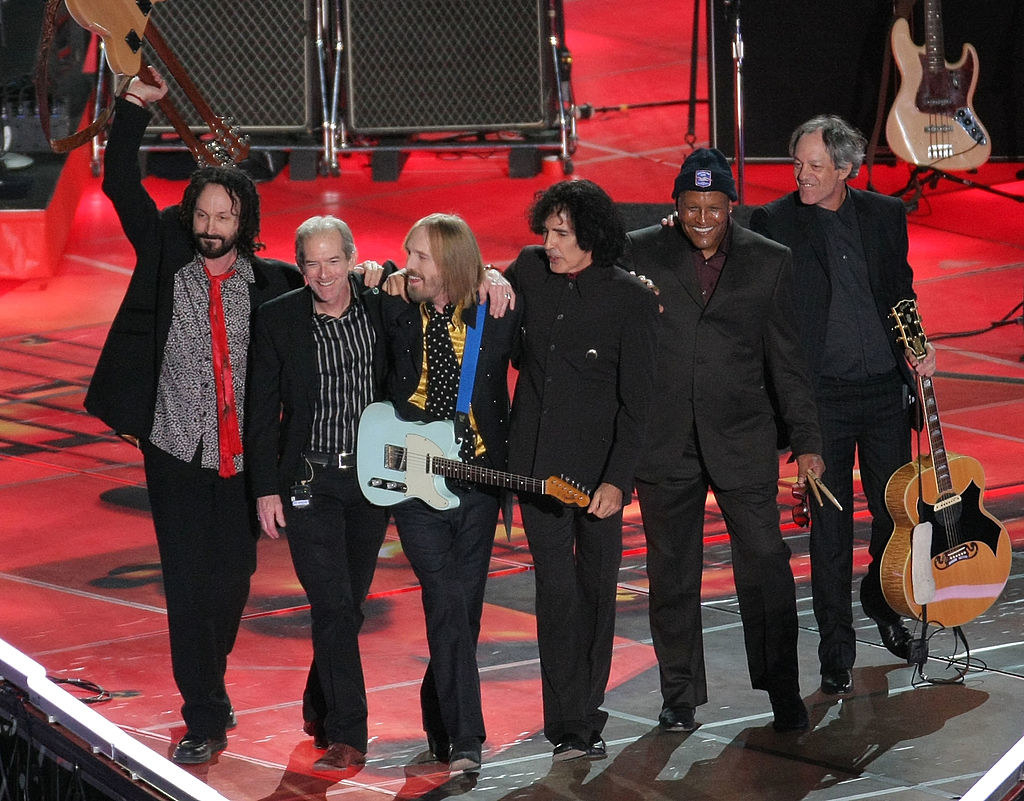 The Heartbreakers' 40th anniversary tour was scheduled for more than 60 stops this year; they were slated to take the stage in New York for two additional dates in November.
In December, Petty told Rolling Stone that this stint might be the last "big" outing for him and his band, which includes guitarist Mike Campbell, Benmont Tench on keys, bassist Ron Blair, multi-instrumentalist Scott Thurston, and drummer Steve Ferrone. (Stan Lynch was the original Heartbreakers' drummer, performing with the band until 1994, prior to the release of Petty's November 1994 solo album Wildflowers.)
"I'd be lying if I didn't say I was thinking this might be the last big one. We're all on the backside of our sixties," Petty said. "I have a granddaughter now I'd like to see as much as I can. I don't want to spend my life on the road."
Campbell, Tench, and Petty started performing together in their first band, Mudcrutch, when Petty was just 17. Mudcrutch eventually reunited and released a self-titled album in 2008 and a second set, 2, in 2016.

Petty was also part of the Grammy-winning supergroup the Traveling Wilburys with George Harrison, Roy Orbison, Bob Dylan, and Jeff Lynne. They released two albums, one after Orbison died in 1990, though they never toured together.

Petty is survived by his first wife, Jane Benyo, with whom he had two daughters, and his second wife, Dana York Epperson.