Here's How The Tennis Match-Fixing Expose Played Out On Front Pages
BuzzFeed News published a yearlong joint investigation into match-fixing in professional tennis. Here's how it played out in newspapers around the world.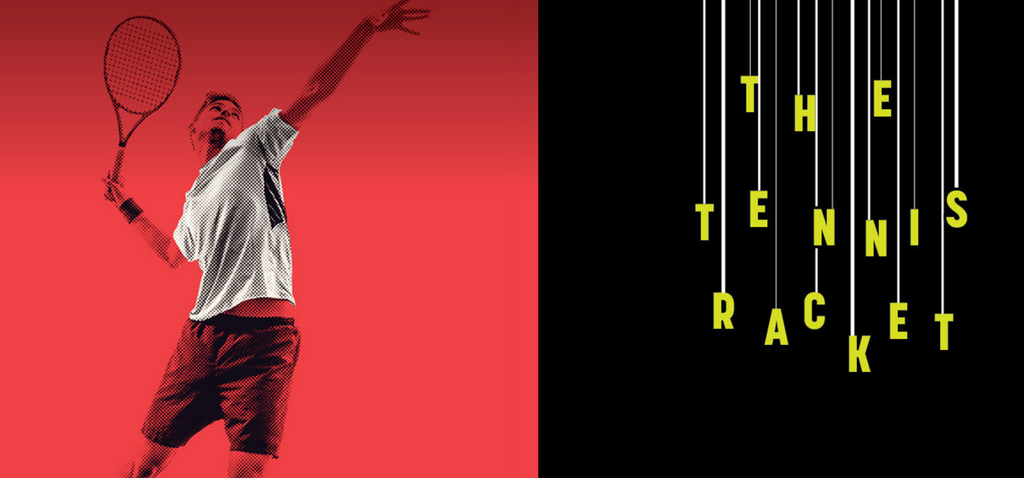 BuzzFeed News and the BBC on Sunday exposed secret files containing evidence of widespread match-fixing by players at the upper level of world tennis.
The investigation found that a core group of 16 players — all of whom have ranked in the top 50 — have been repeatedly flagged to the world tennis authorities over suspicions that they have thrown matches at major tournaments, allowing corrupt gamblers to cash in by betting against them.
More than half of them are playing at the Australian Open, which started on Monday.
Here's how the investigation played out in newspapers around the world:
The Courier Mail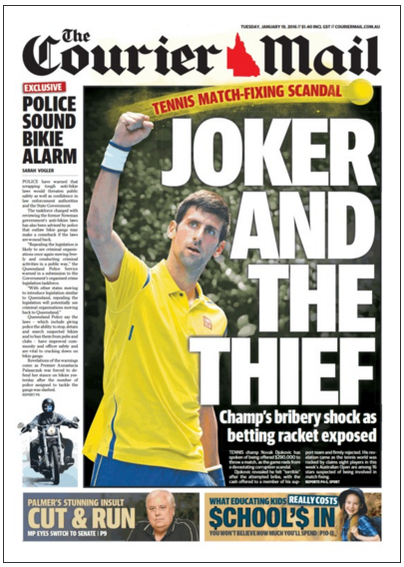 The Canberra Times
Mirror Sport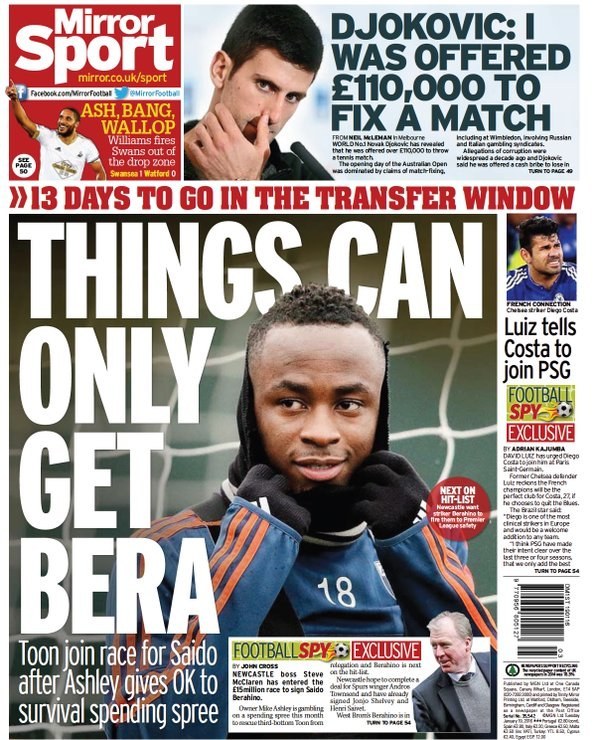 The Independent
Daily Telegraph
Metro Sport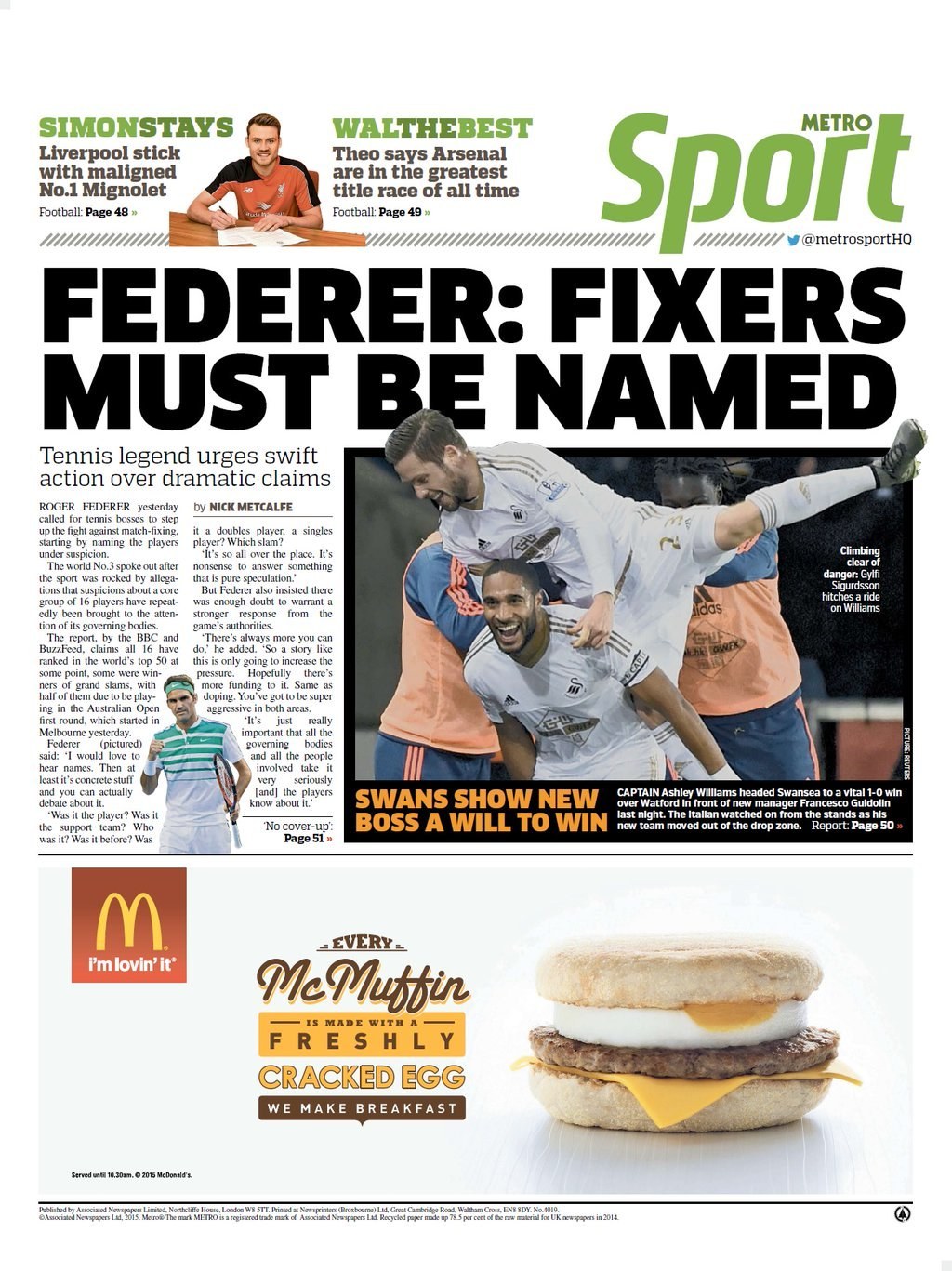 The Sun
The Age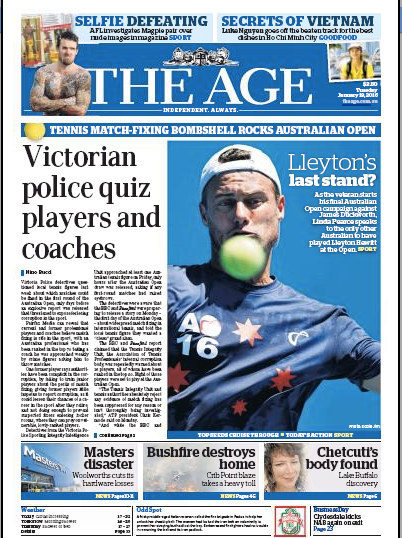 The Sydney Morning Herald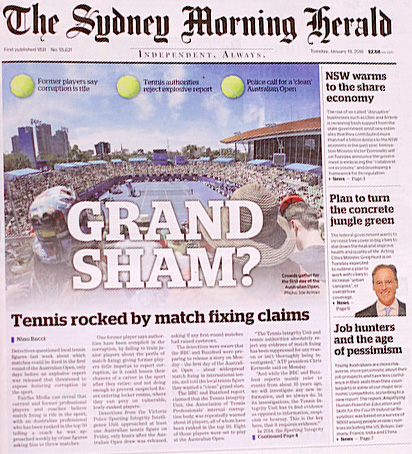 Libération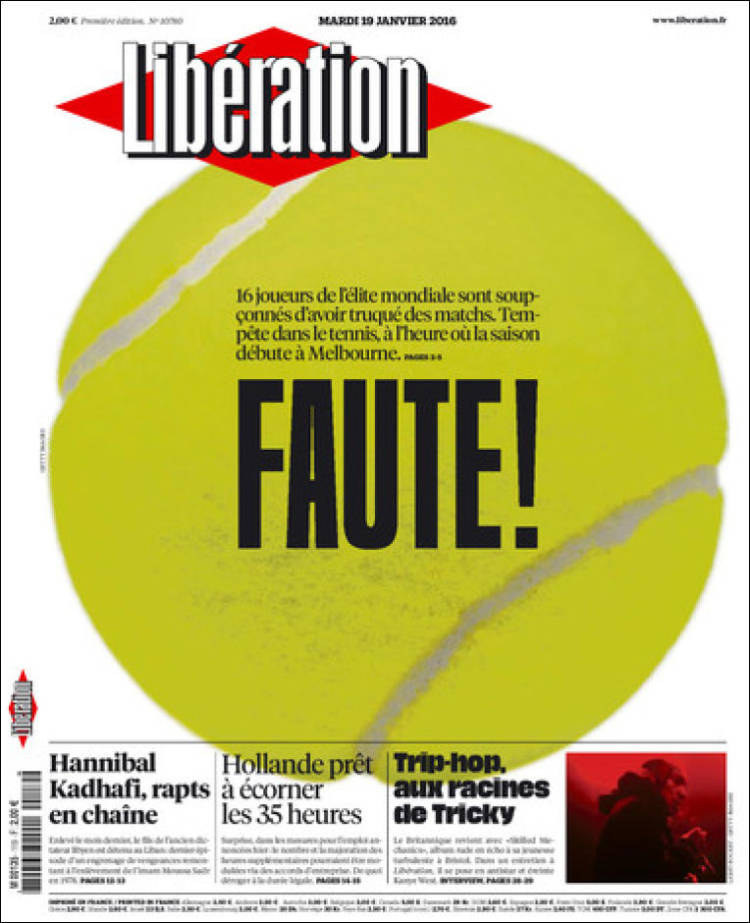 La Dépêche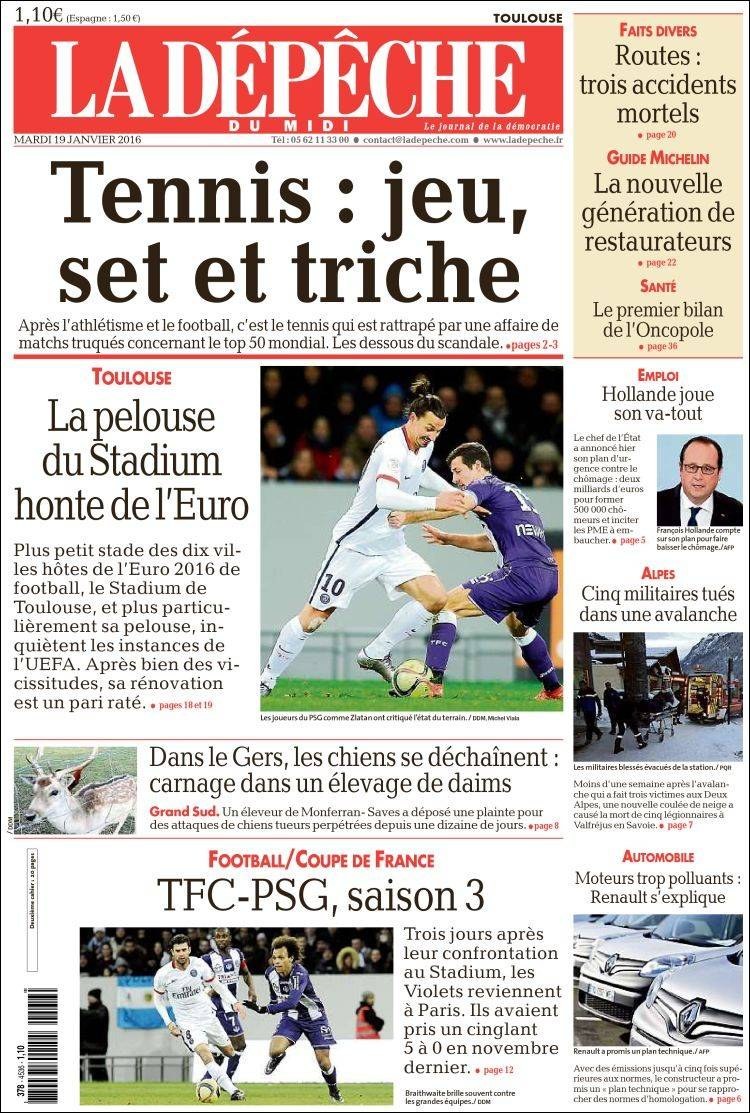 L'Equipe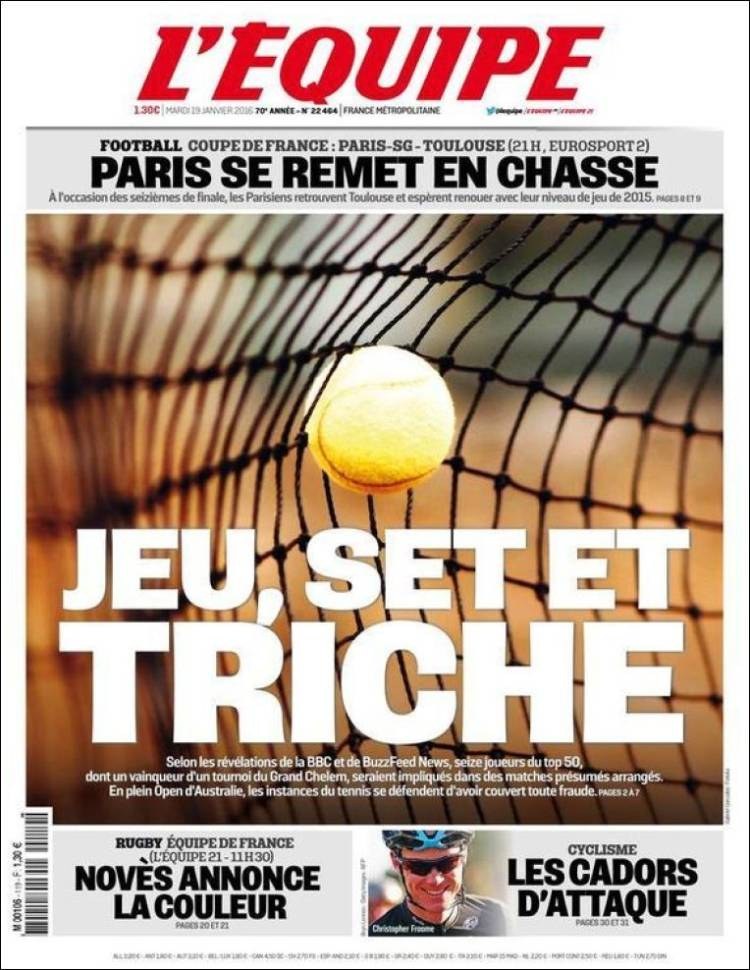 BuzzFeed News will be adding more newspapers as images become available.