Saudi Arabia's King Abdullah Dies At 90, Crown Prince To Assume The Throne
The king's health had been ailing for years. With Saudi Arabia being a close economic geopolitical ally to the U.S. and Britain, the change of leadership will no doubt be closely watched.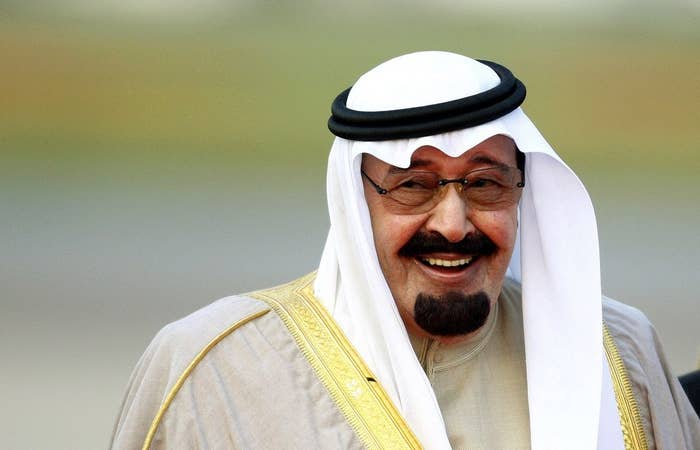 Saudi Arabia's King Abdullah bin Abdulaziz is dead, state TV announced.
Abdullah's health had been in flux for years. He had undergone multiple back surgeries in recent years, dating back to 2010 in New York City and at National Guard's King Abdulaziz Medical City hospital in the Saudi Arabian capital of Riyadh.
Before his death, Abdullah had been in the hospital for several weeks.
Early Friday morning in Saudi Arabia, television broadcasts cut to Qur'anic verses that often signify the death of a senior royal, Reuters reported. The announcement was aired on state television soon after.
His 79-year-old half brother, Crown Prince Salman, will assume the throne, but not without having already been seasoned for the job. He had been representing the kingdom abroad and in Cabinet meetings in his roles as deputy prime minister and defense minister.
The change in leadership, though, will be watched closely given Saudi Arabia's position as a huge oil producer and exporter, as well as its close political ties with the West in Middle Eastern affairs.
Saudi Arabia is an absolute monarchy and has no elected parliament, which means only the king can ratify legislation.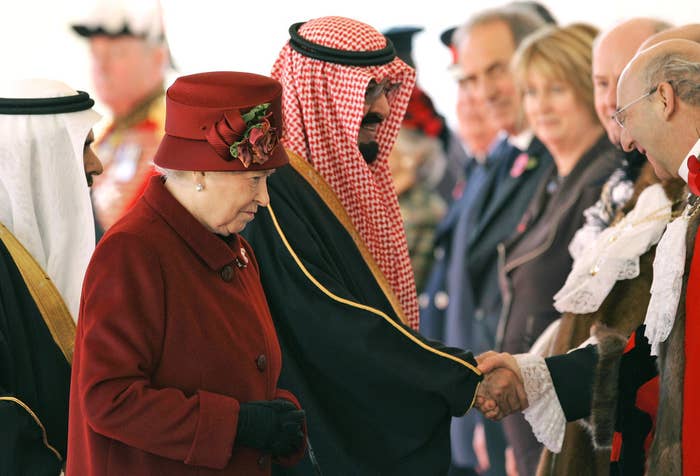 King Abdullah's legacy will surely rest on how he used the power that came with being a leading oil producer to influence the world around him.
Under his reign, Saudi Arabia maintained close ties with Britain and the U.S. on Middle Eastern affairs, particularly when it came to Iran. He also injected himself in the ongoing efforts to broker a settlement to the Israel-Palestinian conflict.
In 2000, Abdullah pushed the Arab League to agree to an unprecedented offer: A truce with Israel in exchange for the nation's withdrawal from land captured in 1967. The deal also failed, but it put Saudi Arabia on record as being willing to influence other Arab players on the matter.
He also developed close ties with the U.S. during the Bush administration amid the surge of al-Qaida, which in addition to carrying out the 9/11 attacks, had launched its own offensive against the Saudi monarchy.
Abdullah eventually beat back al-Qaida, forcing them to flee to Yemen, but maintained a strong alliance with the West in its fight against the militant group.
In a statement, George H.W. Bush called Abdullah a "wise and reliable ally."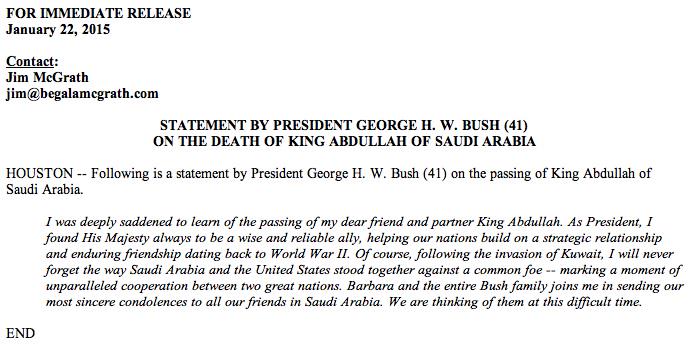 King Abdullah's life spanned from before the birth of modern Saudi Arabia through its emergence as a critical force within the global economy and a leader among Arab and Islamic nations. He took bold steps in advancing the Arab Peace Initiative, an endeavor that will outlive him as an enduring contribution to the search for peace in the region. At home, King Abdullah's vision was dedicated to the education of his people and to greater engagement with the world. As our countries worked together to confront many challenges, I always valued King Abdullah's perspective and appreciated our genuine and warm friendship. As a leader, he was always candid and had the courage of his convictions. One of those convictions was his steadfast and passionate belief in the importance of the U.S.-Saudi relationship as a force for stability and security in the Middle East and beyond. The closeness and strength of the partnership between our two countries is part of King Abdullah's legacy.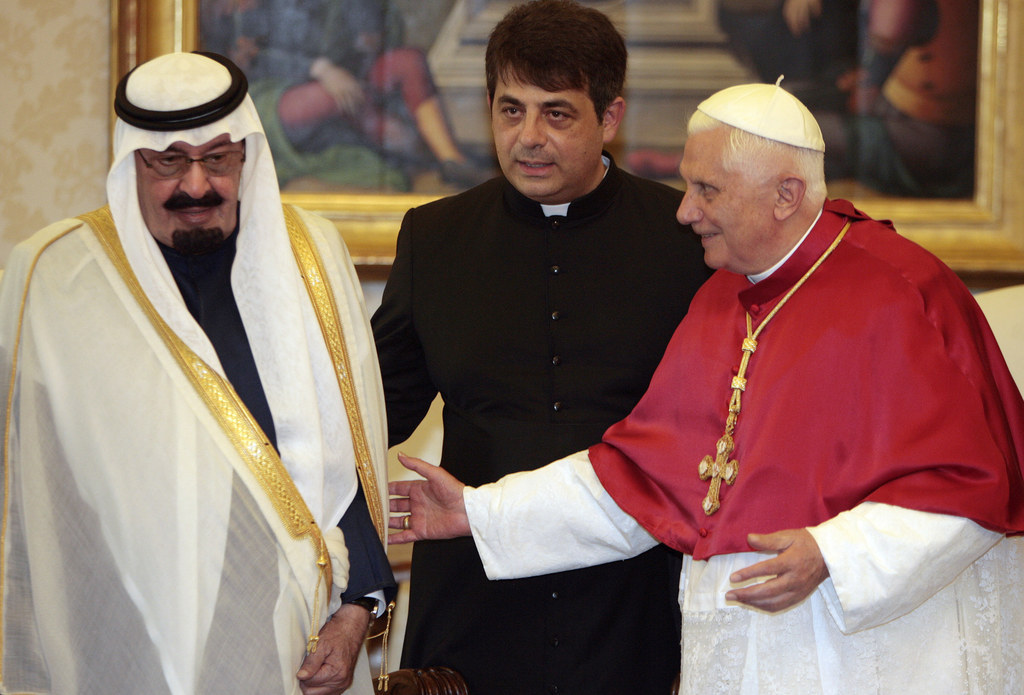 At home, Abdullah's legacy will surely include modern changes to the Saudi Arabia in terms of education and culture.
He established a university that bears his name, as well as a scholarship program to send students to study abroad at Western universities. For the first time, men and women could attend the same school.
Color and bolder style crept back into street fashion. Abdullah appointed a female deputy minister and promised that women would be allowed to vote in municipal elections this year.
He also became the first Saudi head of state to meet with the pope.
But the royal family had its limits.
During the 2011 Arab Spring uprisings, Saudi forces crushed demonstrations and clamped down on dissent. It also ignored calls for greater changes, such as allowing women to drive.
The road to the throne was a long and arduous one for Abdullah.
Born Aug. 1, 1924, four of Abdullah's half-brothers preceded him to the throne. In 1962, he took command of the National Guard and then was appointed as second deputy prime minister in 1975. In 1982, King Fahd, named him deputy prime minister and crown prince.
In 1995, Fahd suffered a debilitating stroke, forcing Abdullah to run the government as regent. But he later dropped the title under pressure, even though he retained his political power. It wasn't until 2005 that he assumed the thrown.
His half-brother, Salman, as crown prince, setting the stage for succession that was triggered when Abdullah died early Friday, local time, state media reported.
Salman's ascension to the throne will be closely watched for its implication on domestic and foreign policy, not to mention Saudi Arabia's colossal role in the oil markets.
The price of oil has been on the steady decline, with U.S. production ramping up and members of Organization of Petroleum Exporting Countries, or OPEC, declining to cut their supply to stabilize the market, creating a glut on the supply side that has driven down costs at the pump.
Oil prices are now down by nearly 55% from their peak in June to less than $50 a barrel, Fortune reported.
But on Thursday, the cost of oil surged on the news that the monarch of the biggest OPEC producer had died. Futures rose as much as 3.1% in New York, Bloomberg reported.
"The market is reacting bullishly to this news because it may usher in a period of uncertainty as far as Saudi policies going forward as new leadership takes over," Andy Lipow, president of Lipow Oil Associates LLC, told the news agency.
Meanwhile, the Arab world mourned Adbullah's death in vast numbers throughout the day.
Arab nations also declared varying periods of mourning, as is typical when a monarch dies.
Saudi Arabia is home to the two holiest places in Islam, in Medina and Mecca, and 97% of its population — an estimated 25 million people — are Sunni Muslims.