San Diego State University Bans Fraternity For Harassing Anti-Rape Marchers
Delta Sigma Phi members were accused of waving dildos, throwing eggs and yelling at passing marchers last month.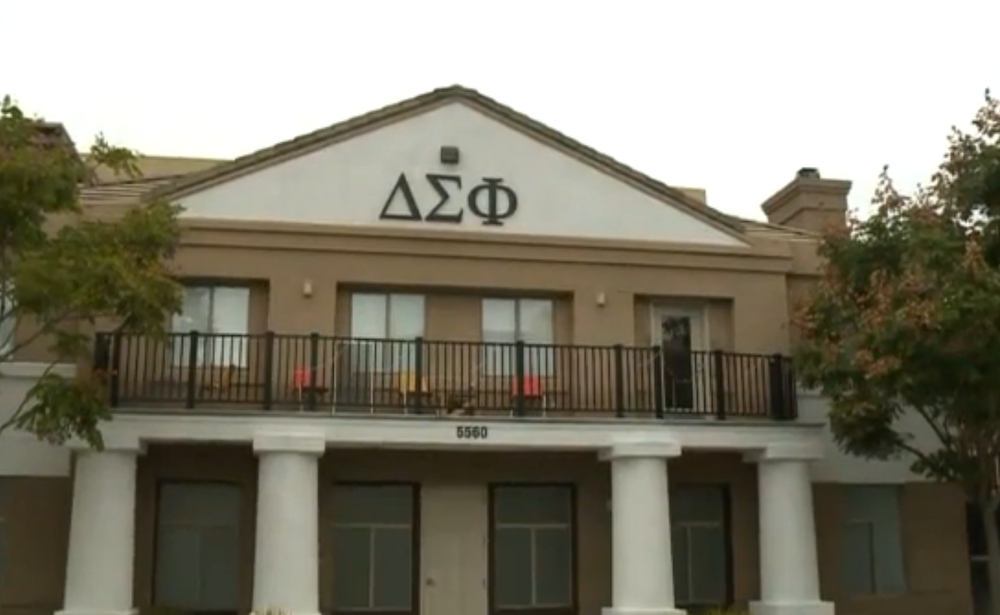 San Diego State University banned the Delta Sigma Phi fraternity Tuesday after members were accused of waving dildos, throwing eggs and yelling at passing marchers during a Take Back the Night march down Fraternity Row last month.
The fraternity had been investigated for a number of alleged violations of student policies, but what happened on Nov. 21 "was really the final straw," campus spokeswoman Beth Chee said.
In an interview with KSWB-TV, Chee said there had been "a series of issues" with alcohol and hazings leading up to the march, which aimed to raise awareness about sexual violence, particularly against women. So when the egg-throwing and dildo-waving was brought to the attention of college administrators, they launched an investigation.
The decision, reached with input from the national fraternity order, was announced publicly Tuesday and is effective immediately.
"You have to make a statement, and I think this is a pretty big one," Chee said.
The Delta Sigma Phi's national office said it backed the ban, which will last until at least 2016.
"It recently became clear that certain members of Gamma Alpha Chapter have not maintained the integrity that our members deserve and that our history demands," fraternity said in a statement carried by the Los Angeles Times. "A series of incidents highlighted behavior inconsistent with the high standards that have been synonymous with the Delta Sigma Phi Fraternity at San Diego State University.....The fraternity cannot, and will not, tolerate blatant disregard toward our policies and standards for members and chapters."
In the immediate aftermath of the allegations — which also included multiple reports of harassment and sexual misconduct — all fraternal social activities were indefinitely suspended at the university.
The ban comes just months after the fraternity had been allowed to return after being kicked out six years ago.
Now, the earliest Delta Sigma Phi could return to SDSU would be the fall semester of 2016. But even then, the frat will have to adhere to a strict set of rules, including maintaining an alcohol-free environment, and more in-house oversight.
According to its website, the fraternity was founded in 1899 at the College of the City of New York and since grown to 104 active chapters in the U.S. The fraternity claims 85,000 current alumni and more than 5,000 undergraduates.
It's mission: To help members to become "better students, better leaders, better citizens, better professionals...better men."