Firefighters Carry Bundles Of Piglets Out Of A Burning Barn
So pure.
Russian firefighters were able to save about 150 pigs from becoming bacon after a barn caught fire in Siberia last week, the Associated Press reported.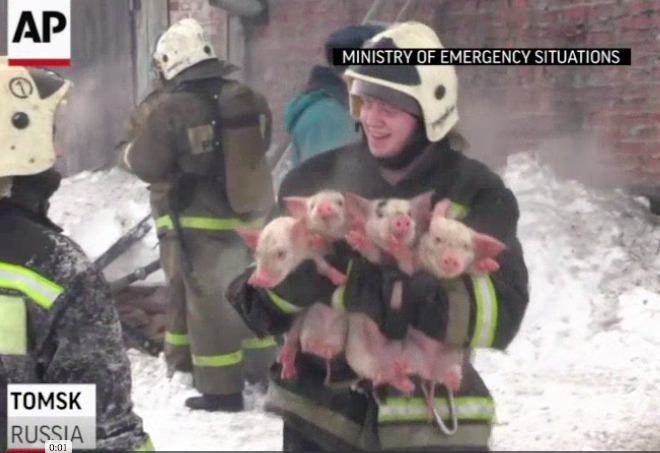 Despite the mass rescue, an estimated 50 pigs reportedly didn't make it out of the fire which broke out Friday in the Chernaya Rechka village outside the Siberian city of Tomsk.