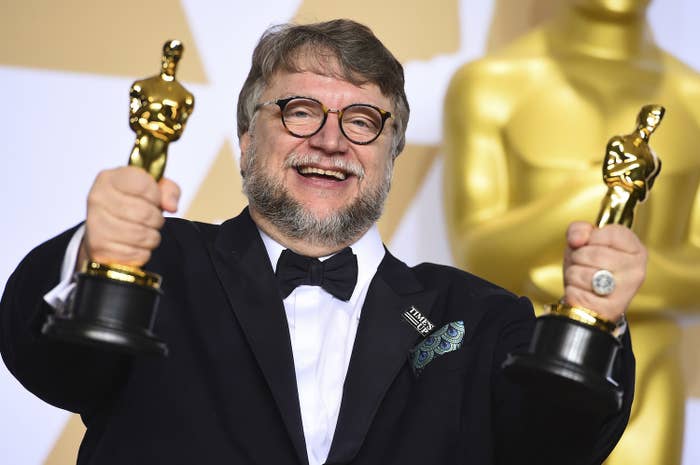 The Academy of Motion Picture Arts and Sciences announced on Thursday that it would not introduce its controversial new "popular film" category at next year's 91st Oscar ceremony, saying more time was needed to get feedback and consider the ramifications.
The "achievement in popular film" category was announced in August, along with a slate of other changes meant to streamline the Oscars broadcast as the telecast continues to bleed viewers. In 2020, the ceremony will be in early February which will drastically reduce the number of weeks spent on awards season campaigns.
"The Academy recognized that implementing any new award nine months into the year creates challenges for films that have already been released," the Academy of Motion Pictures Arts and Sciences announced. "The Board of Governors continues to be actively engaged in discussions, and will examine and seek additional input regarding this category."
The popular film category was met with consternation among those in the industry and on social media. Among them was actor Rob Lowe, who tweeted: "The film business passed away today with the announcement of the 'popular' film Oscar."
The new category was seen by many as an acknowledgment that Hollywood's biggest ceremony had fallen out of line with the films most people are actually watching. For example, eight out of the last 10 Best Picture winners grossed less than $100 million at the domestic box office.
"There has been a wide range of reactions to the introduction of a new award, and we recognize the need for further discussion with our members," Academy CEO Dawn Hudson said in the statement Thursday. "We have made changes to the Oscars over the years — including this year — and we will continue to evolve while also respecting the incredible legacy of the last 90 years."
The other changes, including shortening the length of the telecast to three hours and relegating some awards to commercial breaks, remain in place. One Academy member told BuzzFeed News that the long-term plan had been to reduce the number of Best Picture nominees to five. Currently, up to 10 nominees can fill the category.
Only time will tell if these changes will have an effect on viewership of the ceremony, which attained a record low of 26.5 million viewers earlier this year.
This story has been updated with reporting from Kate Aurthur and Adam Vary .