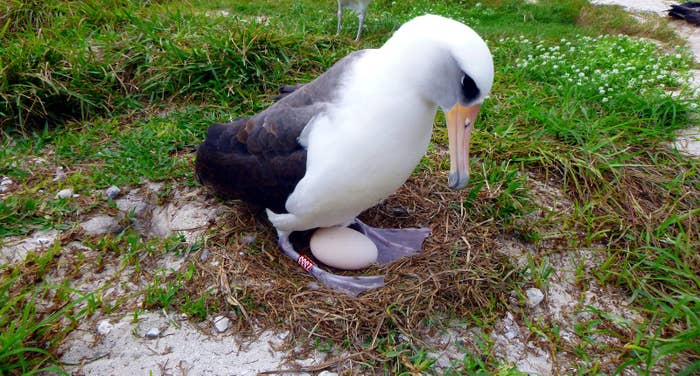 The oldest known breeding seabird has returned to the Midway Atoll pregnant, wildlife officials said Friday, extending a record that goes back more than six decades.
Wisdom, a Laysan albatross that is believed to be 66 years old, was spotted earlier this month at the Midway Atoll National Wildlife Refuge nesting at the same spot she has used for years, the US Fish and Wildlife Service announced.
"When I made it to lunch, I knew something was up. The staff was abuzz with the news that Wisdom was back and incubating," Charlie Pelizza, acting project leader for Midway Atoll Refuge and Memorial, said in a statement. "It's amazing what a bit of good news can do to brighten the day."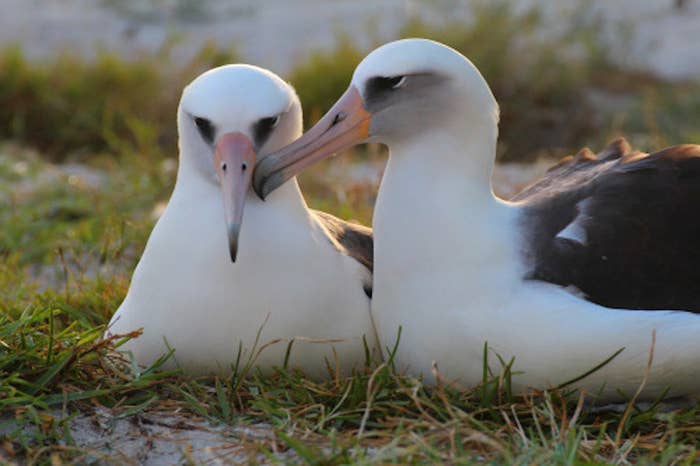 Wisdom has successfully fledged at least nine chicks since 2006, including Kūkini (a Hawaiian word for messenger) last year with her mate, Akeakamai (Hawaiian philosopher or scholar).

Laysan albatrosses typically mate for life, but since Wisdom is so old, she has likely had more than one mate and, according to refuge observers, raised as many as 36 chicks.

Wildlife officials had wondered whether Wisdom would return to give birth or, as albatross do, take a break to invest in molting — important feather maintenance for a bird that spends nearly 90% of its life in the air.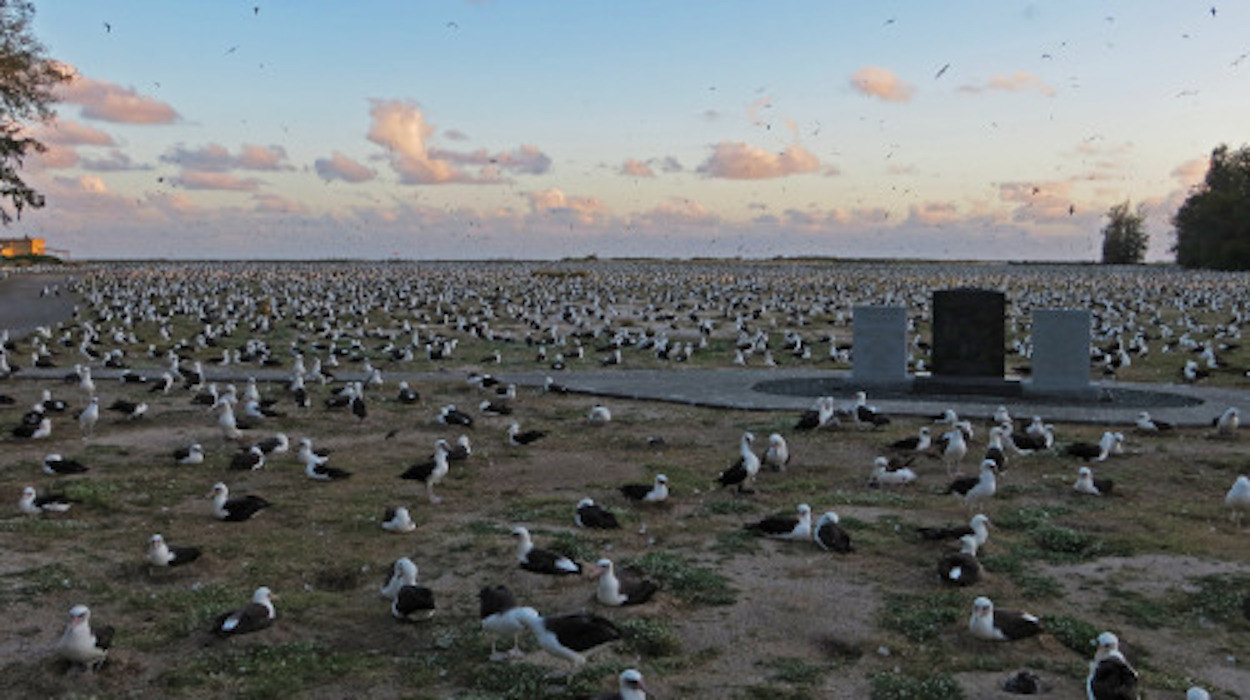 Wisdom and Akeakamai may be famous, but they're not alone.

The Midway Atoll refuge, which is about 1,200 miles northwest of Honolulu, Hawaii, hosts hundreds of thousands of breeding pairs of Laysan Albatross, Black-footed Albatross, and the endangered Short-tailed Albatross.

In December 2015, the USFWS reported 470,000 active nests across the refuge, meaning the total breeding population was 940,000.

Now, refuge staff wait for Wisdom's latest contribution to her species.