New York Times Reporter Won't Be Called To Testify In Years-Long Leak Case
The Justice Department had been pushing James Risen to reveal the confidential sources he used for his 2006 book on the Bush administration, State of War. But on Monday, the New York Times reported that prosecutors withdrew the subpoena.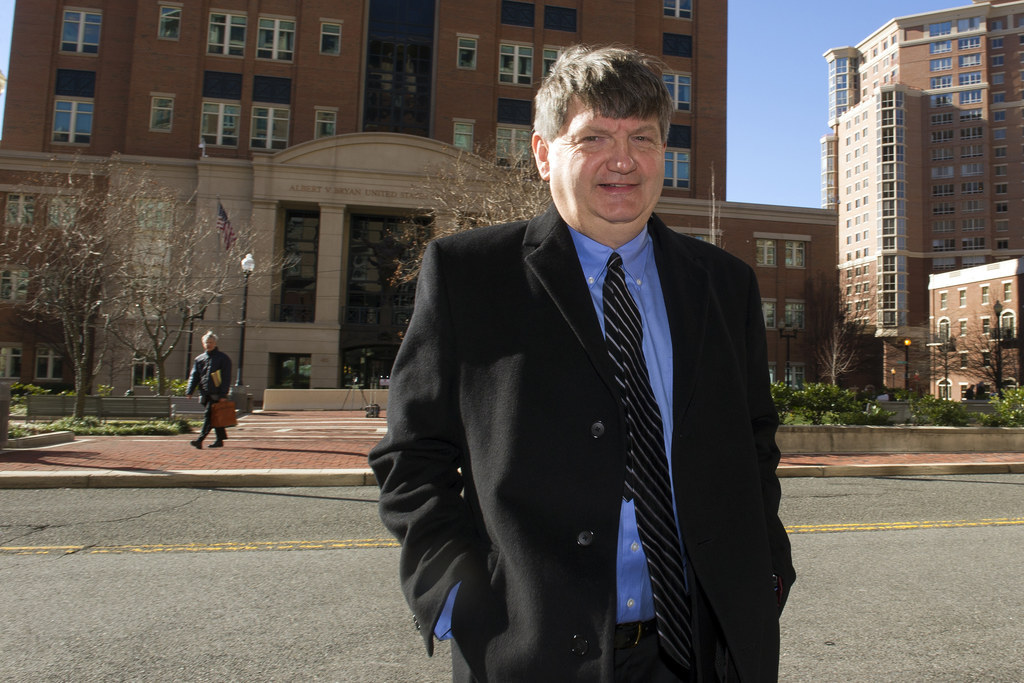 The New York Times reported on Monday that its Pulitzer Prize-winning reporter James Risen would not be called to testify in an ongoing leak case.
The Justice Department has been trying to get Risen to reveal his confidential sources since 2008, when prosecutors first subpoenaed him to testify in the case against Jeffery Sterling. A former CIA officer, Sterling was charged with passing classified information to Risen.
After President Obama won election, Attorney General Eric Holder continued the case, and tried to compel Risen to testify again in 2011.
Risen has steadfastly refused to reveal the identity of his sources, acknowledging in court only that there were several.
In recent months, however, there were signs that Risen would likely avoid jail time for refusing to comply with the subpoena.
Speaking at a forum in Washington, D.C., in October, Holder said a resolution "that will be satisfactory to everybody" was in the works. On Monday, the Times reported that prosecutors had withdrawn the subpoena.
In a statement carried by the Times, executive editor Dean Baquet said he was pleased with the outcome.
"I'm glad the government realizes that Jim Risen was an aggressive reporter doing his job and that he should not be forced to reveal his source," Baquet said.