This Is How Martin Luther King Jr.'s Legacy Was Celebrated Across The U.S.
From traffic-stopping demonstrations to packed church gatherings, thousands gathered across the U.S. on Monday to remember slain civil rights leader Martin Luther King Jr.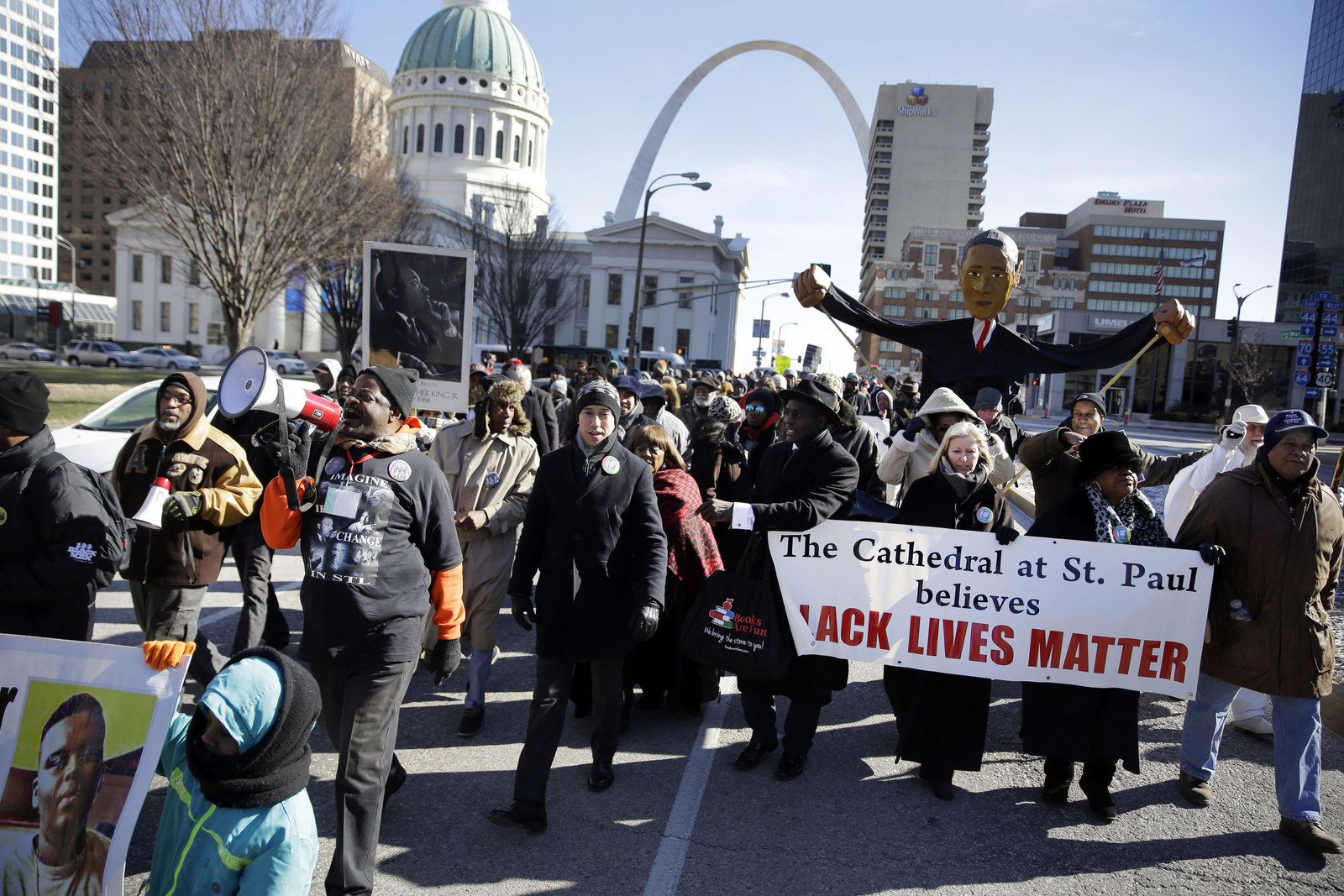 Thousands of people gathered across the U.S. to celebrate the life and legacy of slain civil rights leader Martin Luther King Jr. on the federal holiday that bears his name.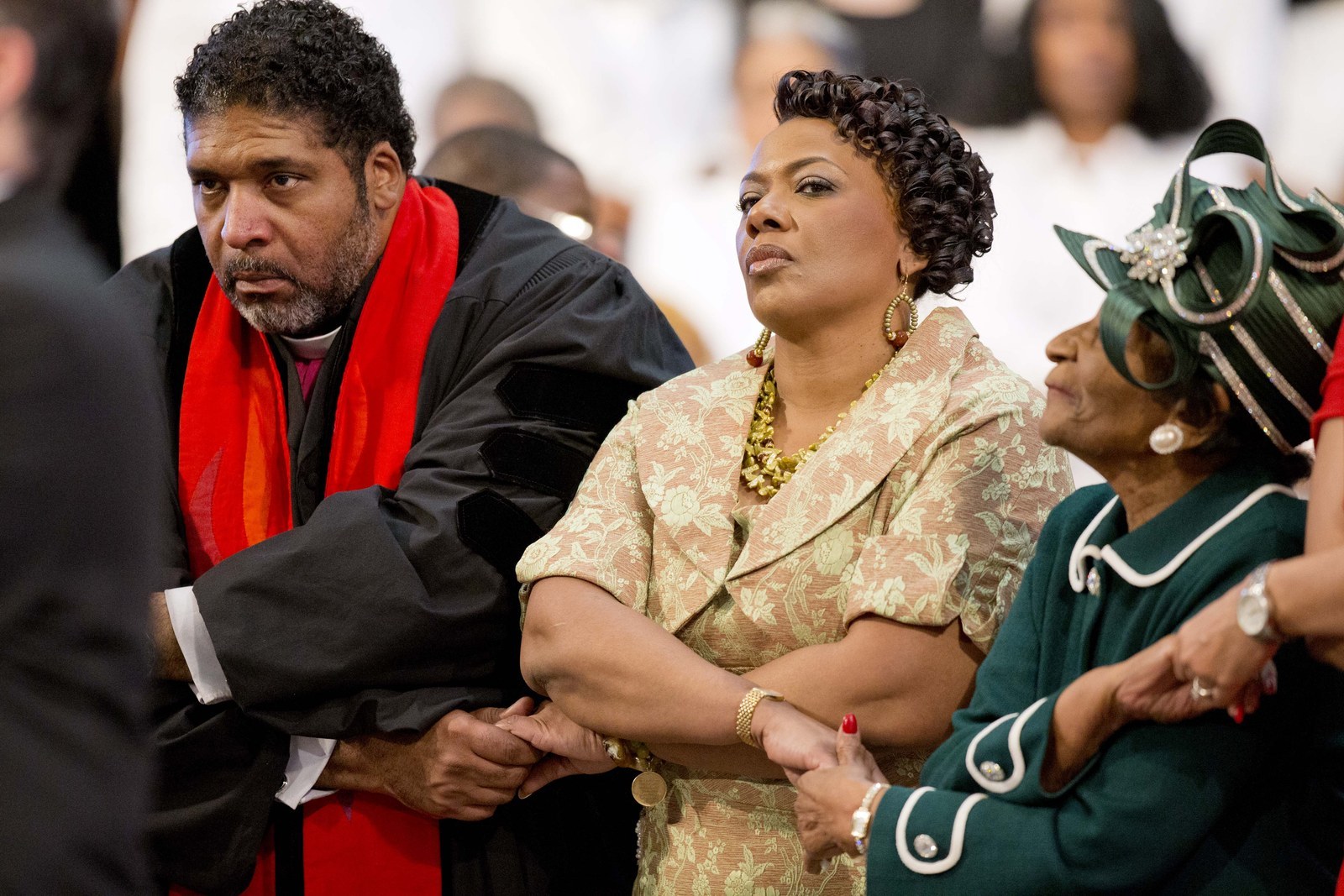 Rev. Bernice King, center, and Christine King Farris, right, the daughter and sister of Rev Martin Luther King Jr., joined during the singing of "We Shall Overcome" at Ebenezer Baptist Church, where King preached.

Activists in Boston used the holiday to call for economic and racial justice during march.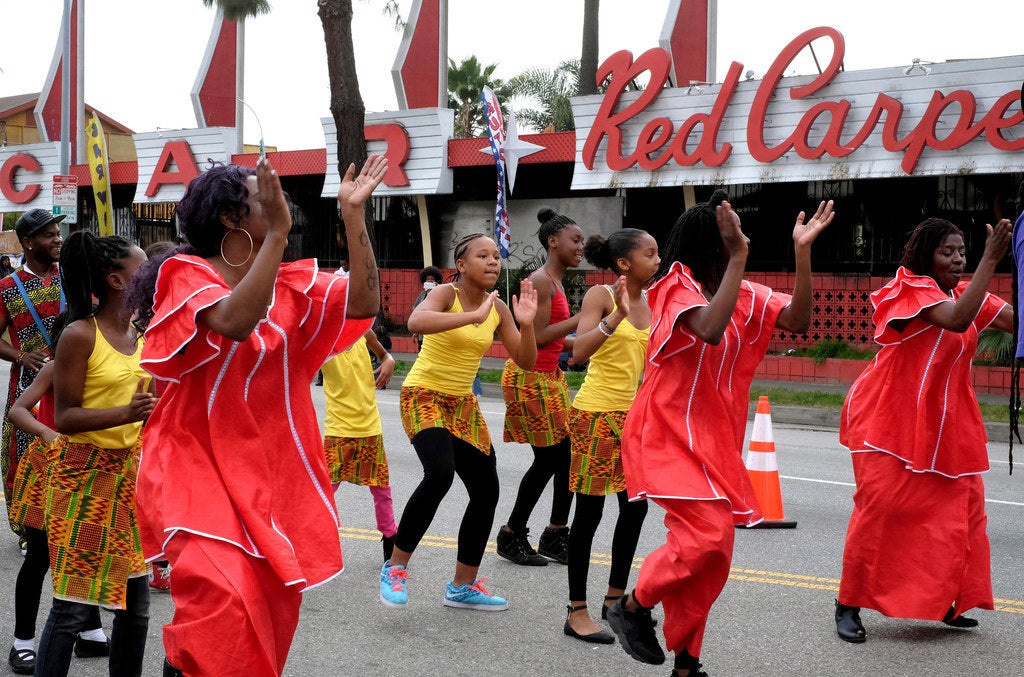 Members of the Louisiana to Los Angeles Organizing Committee, at right, took part in the Martin Luther King Jr. parade in Los Angeles.

Protesters from the group Black Lives Matter were able to briefly shut down westbound traffic on the Bay Bridge Monday afternoon, prompting the California Highway Patrol to make several arrests, the Associated Press reported.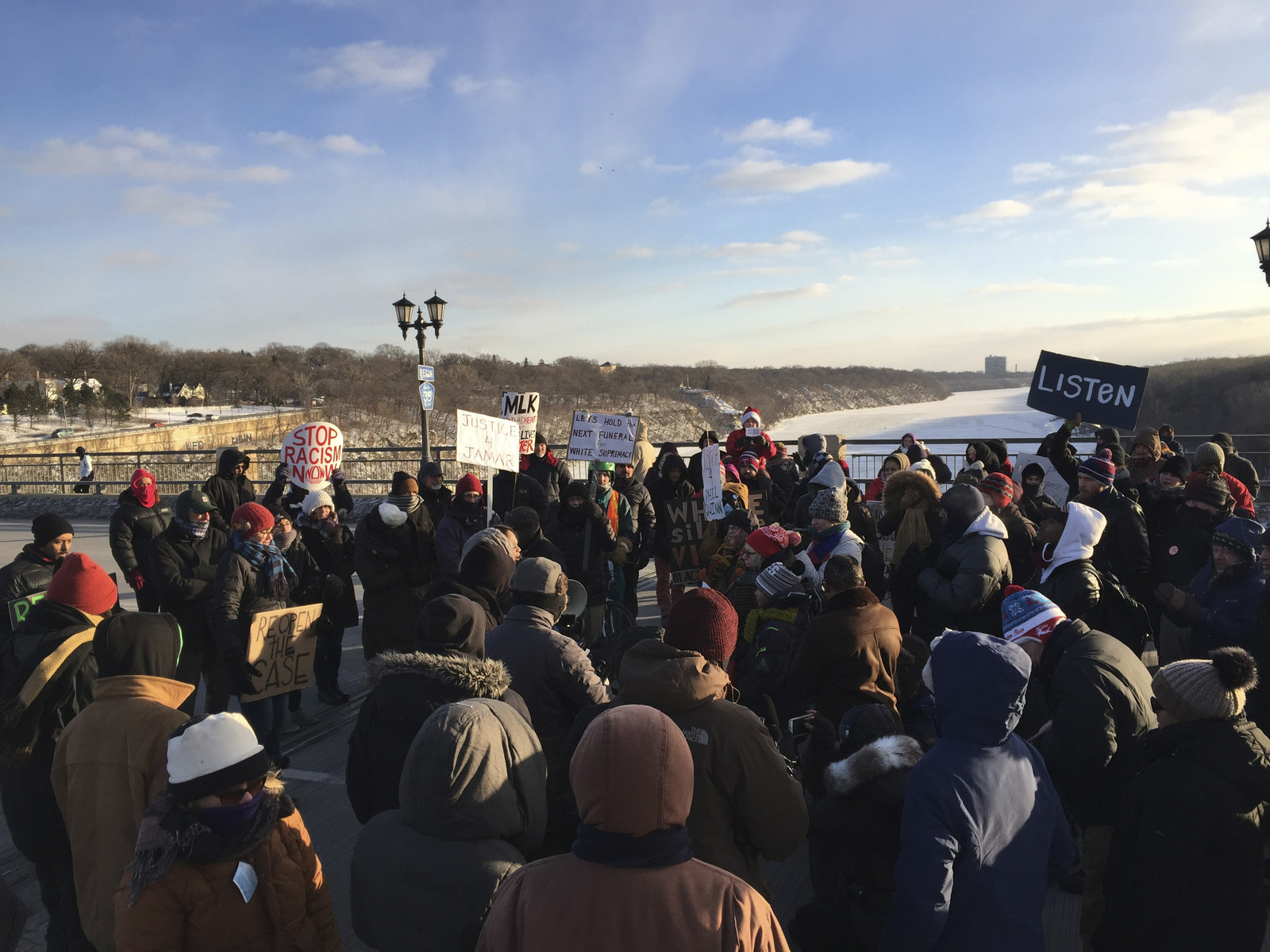 And in Minnesota, protesters braved the bitter cold to briefly shut down traffic on a bridge spanning the Mississippi River between Minneapolis and St. Paul in memory of two black men shot dead by police in 2015.
At the Riverside Church in New York, actors Chris Rock and Michael B. Jordan joined others to perform historic speeches delivered by King and discuss how to continue his legacy.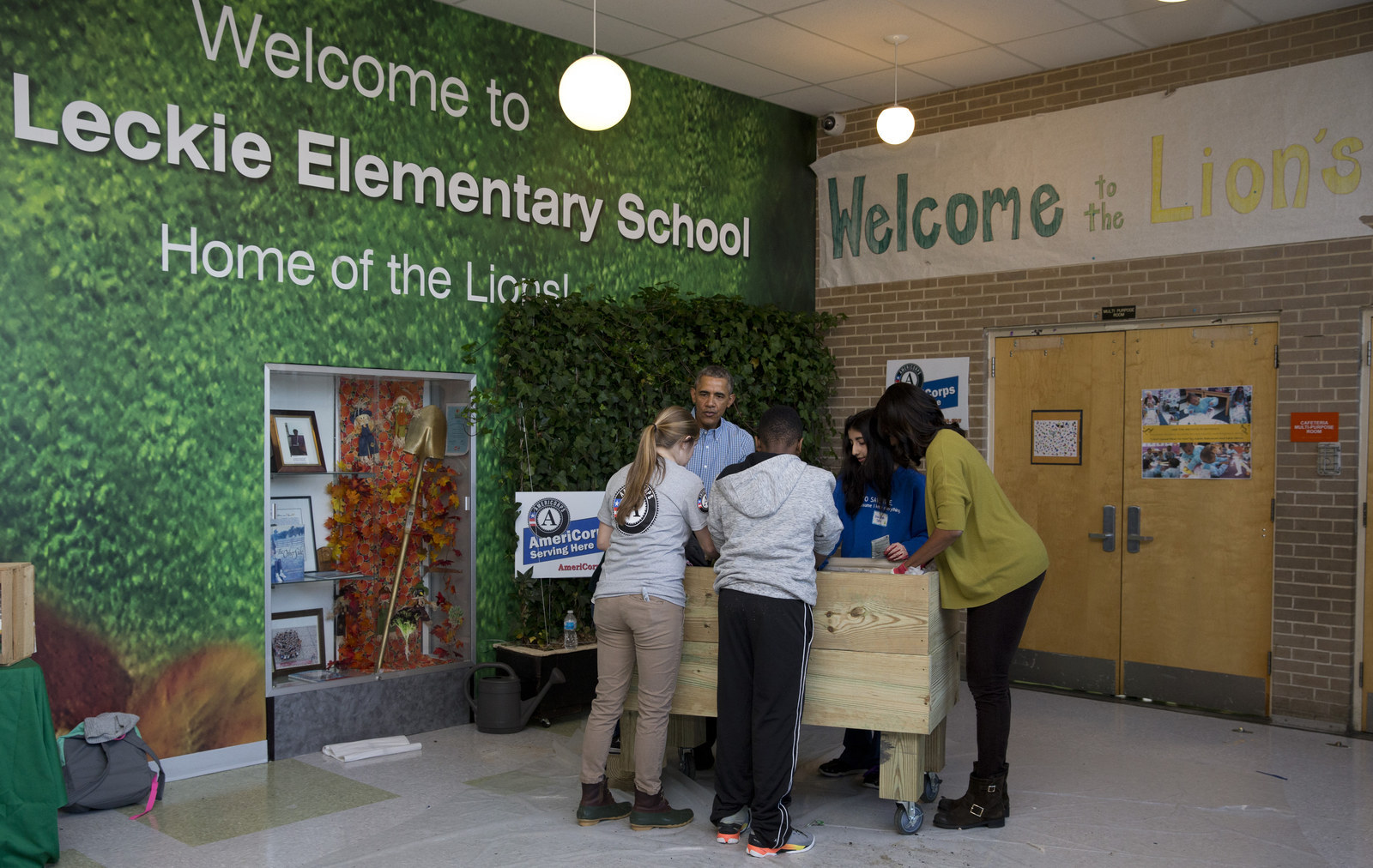 President Obama and first lady Michelle Obama, meanwhile, assembled a garden bed at Leckie Elementary School in Washington, D.C., one of many public service projects organized across the U.S.