Leader Of German Anti-Muslim Group Reinstated After Hitler Photo Controversy
Lutz Bachmann had resigned from Pegida in January after a photo of him styled as Hitler was published.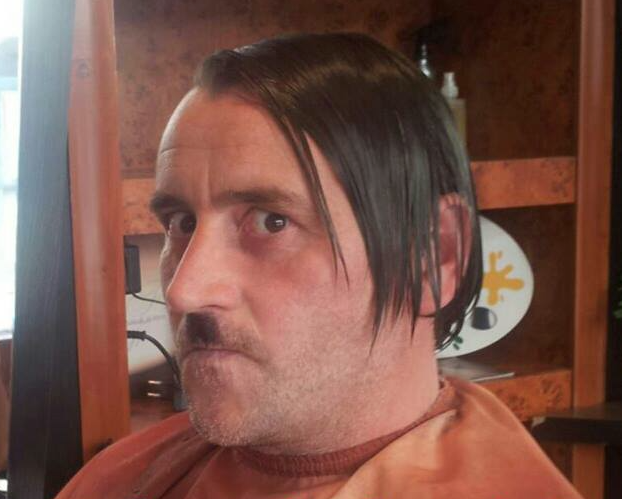 Lutz Bachmann has been reinstated as the leader of Germany's far-right anti-Muslim group, Pegida, little more than a month after resigning amid public uproar over a photo of him posing as Hitler.
Bachmann had also taken heat for disparaging statements he reportedly made about immigrants and asylum-seekers.
When the photo was published in the Dresden Morgenpost, Bachmann said it was taken at a hairdresser's and was intended as a joke.
"You need to be able to joke about yourself now and then," Bachmann told the German tabloid Bild.
But last week, the Sächsische Zeitung reported that the mustache was added after the photo was taken. In an interview with The Guardian on Monday, Bachmann said he didn't raise the fact at the time because "no one would have believed me at that moment."
"On the original photo, I did not have a moustache," he said. "Since then, it has been revealed as a forgery, but in that moment, it simply wasn't possible to refute it, and in order to avoid damage I stepped down – but only as chairman. I never left the organization."
Pegida — short for "Patriotic Europeans against the Islamization of the West'' — burst onto the scene in Germany last year with weekly rallies that at one point attracted tens of thousands who carried signs bearing slogans against immigrants and multiculturalism, such as "Islam doesn't belong in Germany."
Those rallies, though, have since waned in size and local media have reported that the movement appears to be losing steam.
While Bachmann is widely seen to be the face of Pegida, in his interview with The Guardian, he stressed that he should not be considered a leader of the group.
"There is a club, there are seven members, and each person has the same power," he said. "The board chairman post is just because German law requires a board chairman on paper for any club. There is no leader."