So Kanye West was in the news a lot this week and had a lot of people asking, "What in the literal fuck?!" It involved his wife Kim Kardashian, Trump, splintered celebs, a MAGA hat — catch up here because no one has the time to go through it.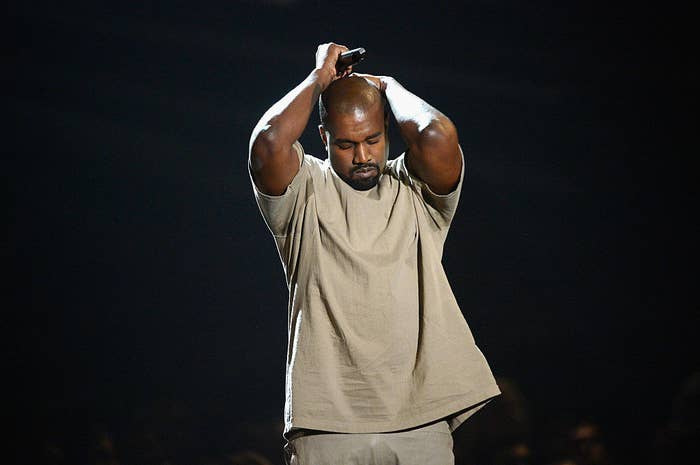 He also announced that a new album would be coming out in June, which had people celebrating but given the last few days are now probably a little nervous tbh.
Well, on Friday, Kanye didn't do a lot to calm the water when he snapped us back with a WTF track that he posted to his website. Listen for yourself. All the way. To. The end.
Reaction was swift and immediate to what appears to be lyrics that involve scooping 💩. We did the work for you and attempted an unofficial transcription of the lyrics:
whoopidi scoop
scoopdidi whoop
whoopdi scoopdi poop
poopdi scoopdi scoopdi whoop
whoopidi scoop whoop poop
poop didi whoop scoop
POOP POOP
scoopdidi whoop
whoop didi scoop
whoopdidi scoop poop
People were like...
Convos got lit.
It seems not even the power of Twitter's brain could decide what the lyrics were.


A lot of people also weren't here for whatever Kanye was bringing.
Still others were into that shit.