Idaho Replaces 420 Mile Marker With 419.9 Sign
420's not here.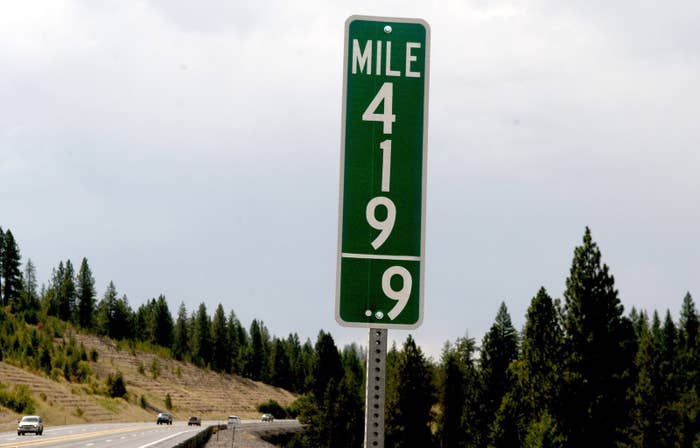 Don't bother looking for the 420 mile marker on U.S. Hwy. 95 in Idaho — it's not there, man.
Mirroring similar tactics in Colorado and Washington, transportation officials in Idaho have replaced the state's sole Mile 420 sign with one that reads "419.9" in an effort to make it less appealing to the culprits who are thought to be behind prior thefts of the signpost: Stoners who lay claim to a number famously associated with marijuana culture.

The thefts are a problem Washington state has had to contend with repeatedly, with Route 20 and U.S. Hwy. 12 also reaching their 420th mile before crossing into Idaho.

Since most highways aren't longer than 400 miles, the signpost just south of Coeur d'Alene in Idaho is the only one the transportation department will be replacing, the Associated Press reported.
Colorado Transportation Department spokeswoman Amy Ford told the Spokesman-Review that since replacing the state's 420-mile signs along Interstate 70, the theft problem has disappeared.
"It seems to be working," she said. "We're very pleased."
The 420 mile signs are, essentially, going up in smoke.