A Group Of Holocaust Survivors Walked The Runway For A Beauty Pageant
"Tonight, Holocaust survivors have the opportunity to experience something which they missed in their childhood."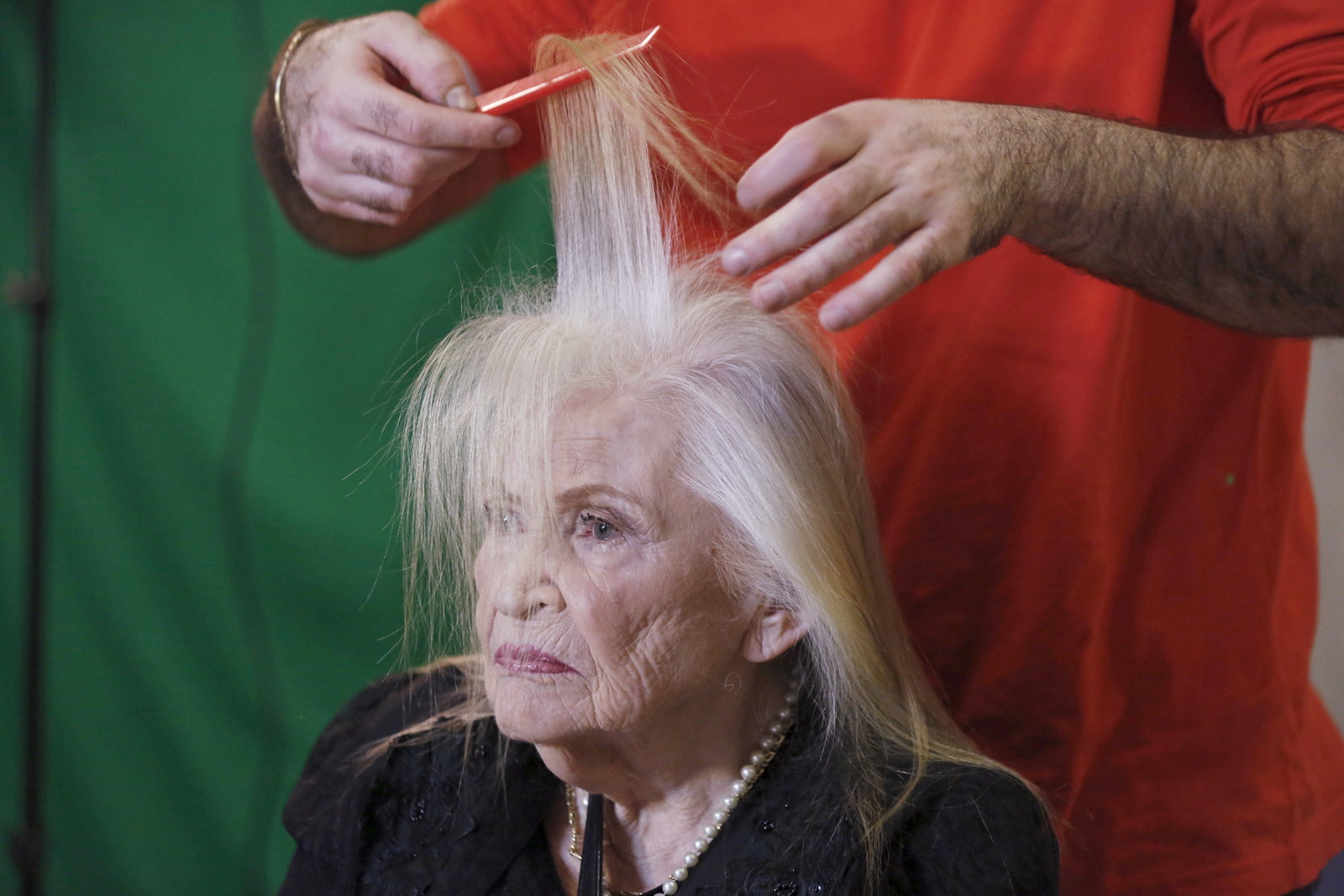 On Tuesday, 13 women in the northern Israeli city of Haifa tasted the glamour that comes with walking down the runway, but only after having lived through one of the world's worst horrors — the Holocaust.
With the aid of professional stylists and make-up artists, the women strutted the runway in front of lights and flashes of cameras, applause, and adoring family.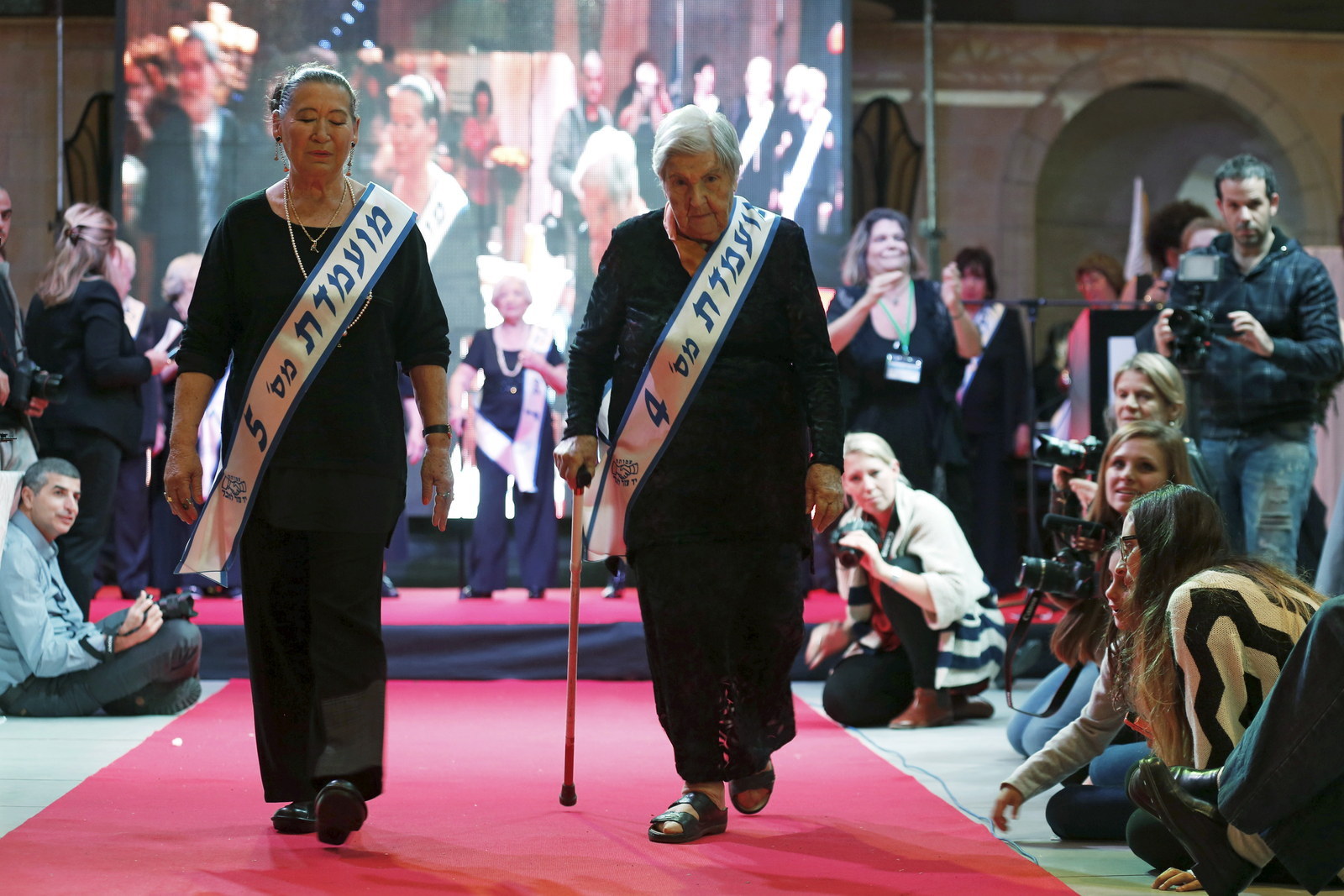 The pageant — organized by Helping Hand for a Friend, a group that provides social services and aid for thousands of Holocaust survivors in Israel — was started in 2012 as a way to celebrate the lives of those who made it through the genocide of World War II.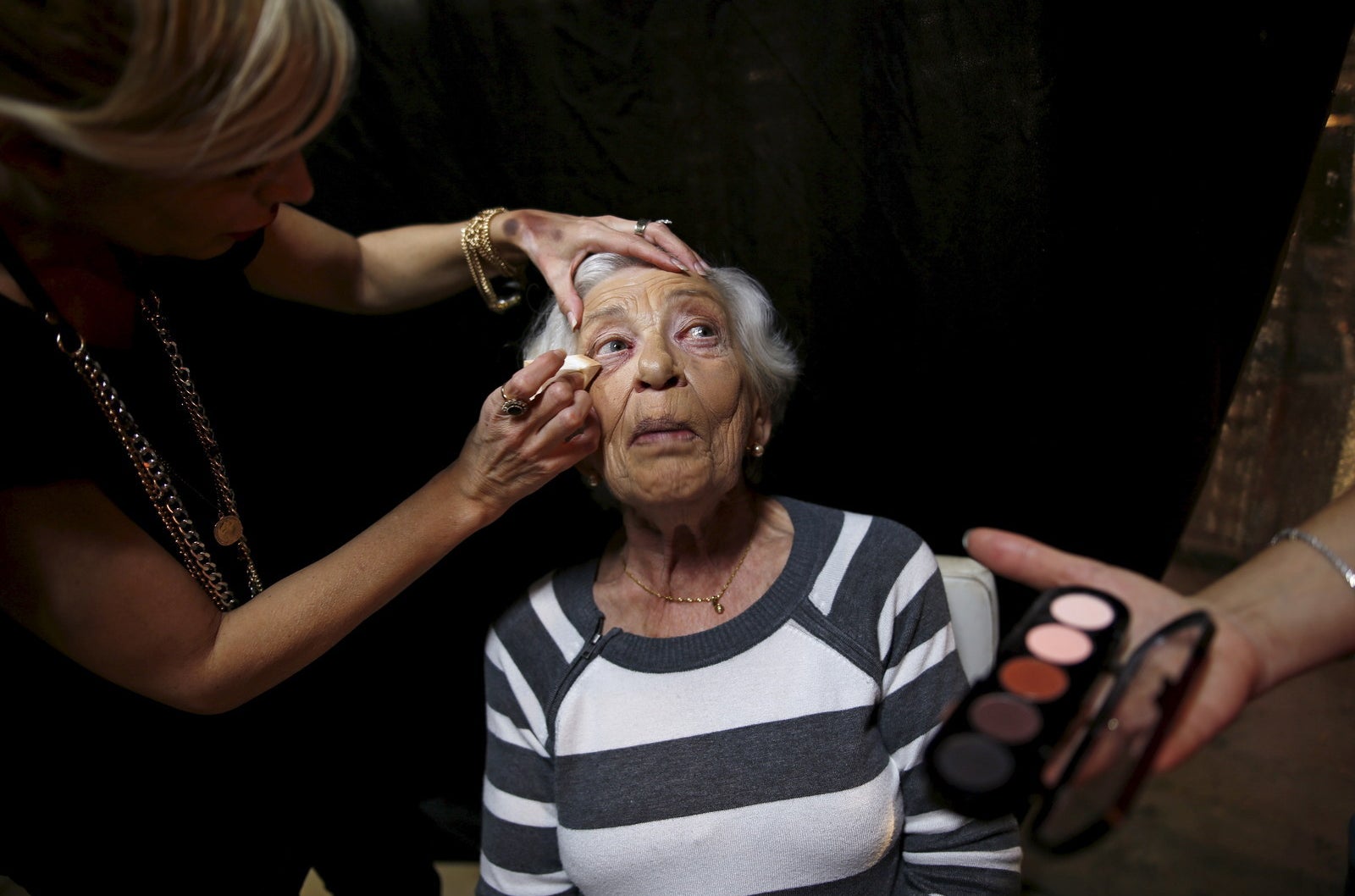 Rivka Kushnir, 85, a Holocaust survivor, has her make-up done.
Jurgen Buhler, executive director of the International Christian Embassy Jerusalem, told the Jerusalem Post that the event was "very important" for the survivors.

"Tonight, Holocaust survivors have the opportunity to experience something which they missed in their childhood. Many of them they were children or teenagers or young adults during the Holocaust....So this night is giving them something back which they never could experience when they were young," Buhler said. "If you look at the faces of the Holocaust survivors, and the joy and the happiness, you see it's an evening that's really healing some of their wounds, which they bring with them."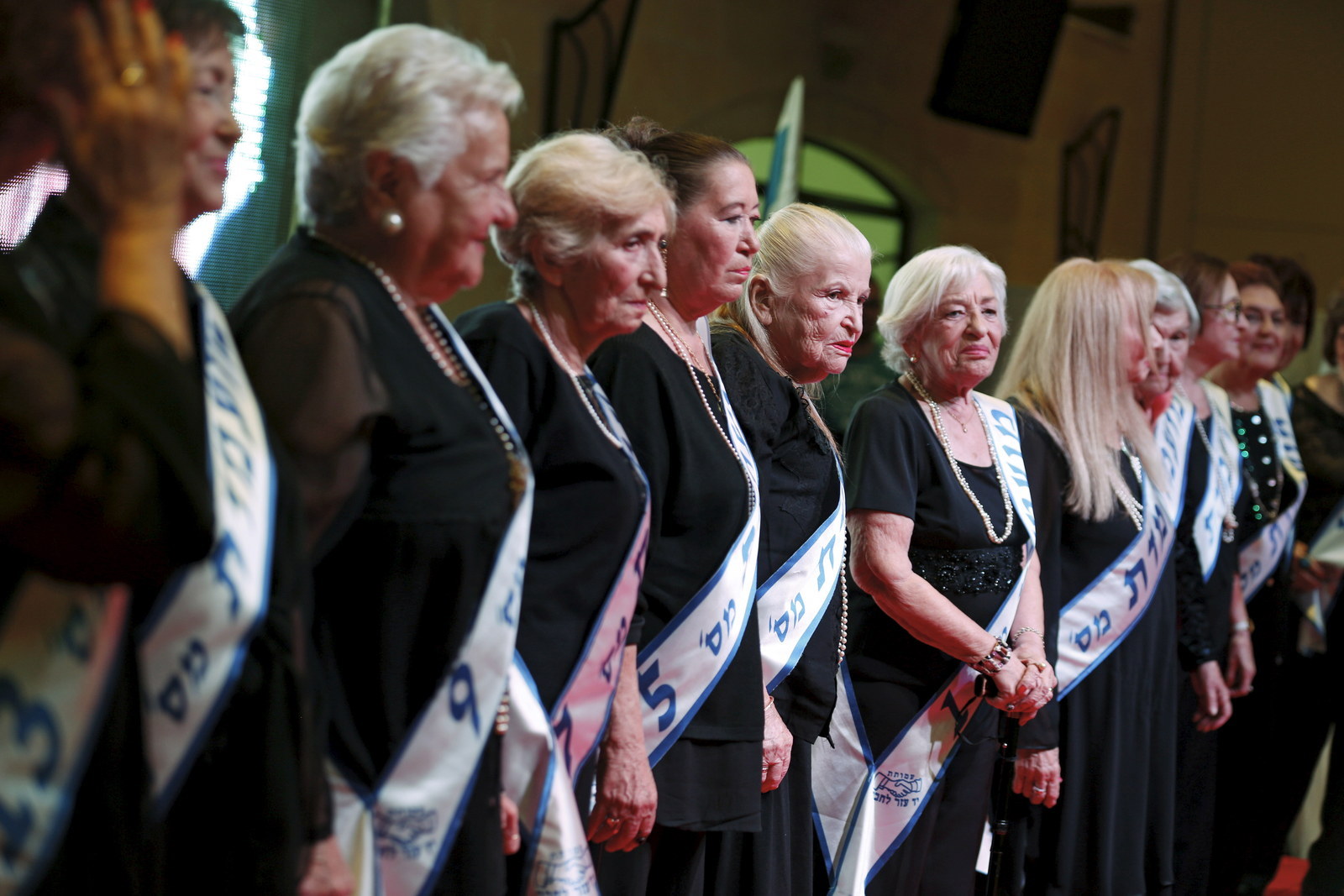 Critics, however, feel the event objectifies the elderly and vulnerable.
Dalia Sivan of Amcha, a national center that provides psychological support for Holocaust survivors and their families, told USA Today last year that the pageant has a "sensational" tinge.
"The survivors' suffering is on display in a very public way," Sivan said.
This year's winner was 83-year-old Rita Berkowitz. Born in Romania, she was just 7 when World War II broke out, the Jerusalem Post reported. She eventually immigrated to Israel in 1951, got married, and had a family.
Sporting her sash and tiara, the Post reported that Berkowitz delivered a message "to the entire people of Israel":
"That all Jews from all across the world will come (to Israel), all of them. And we shall be stronger. We are not afraid of anyone. The Jew will never disappear from the world."