Little is known about the terrorists who massacred 129 people and wounded more than 300 in Friday's attacks on Paris.
— So far, authorities have said seven attackers died.
— Nine attackers were directly involved in the attacks on Friday, seven of whom died that night. Police issued an an international arrest warrant for one of them, identified as Salah Abdeslam, sparking a global manhunt. The other suspect has not yet been identified.
— Police may also be searching for an additional suspect who possibly was not involved in the attacks, the Washington Post reported.
— A Belgian man named Abdelhamid Abaaoud has been identified as a key figure involved in planning the attacks.
Here is the most updated information cited by officials: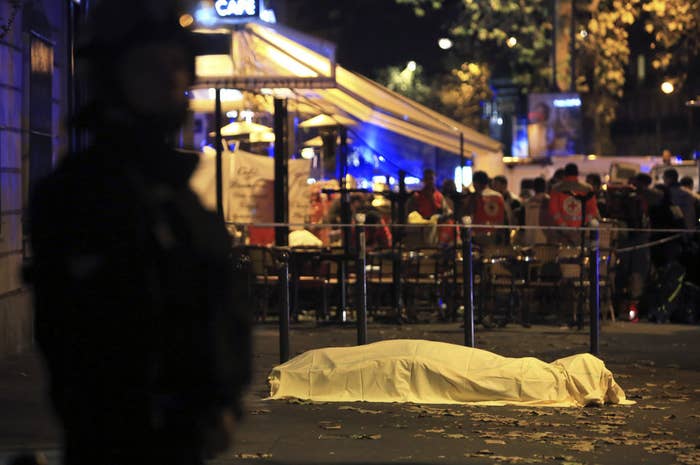 Ismael Omar Mostefai, 29, dead:
Mostefai died in the attack at the Bataclan music hall, where 89 people were slaughtered.
He lived in Chartes since 2012, according to deputy mayor Jean-Pierre Gorges. It is likely he stayed in Syria for several months in the winter of 2013-2014, where he possibly received training before coming back to Europe, according to Le Monde.
Paris prosecutor Francois Molins described Mostefai, who was born in 1985, as a petty criminal who was known to law enforcement, but not considered a major threat. He had eight convictions on his record between 2008 and 2010 for "acts against the common good," but was never imprisoned, according to Molins. According to the Washington Post, Mostefai was picked up for minor offenses such as driving without a license.
Mostefai, the middle of five children, was born to an Algerian father and a Portuguese mother, according to the New York Times. When he was 13 years old, his family was evicted from their home because of Mostefai's criminal behavior, according to the Post. The family eventually moved to Chartes, where a neighbor told the Times that Mostefai worked at a bakery and became radicalized in 2010.
That same year, French intelligence put out an "S" card on Mostefai, indicating he was a threat to security, according to Liberation.
A Turkish official told BuzzFeed News Ankara warned France twice in the last year about Mostefai, and suggested an intelligence lapse on the part of French authorities.
"We confirm that Ismaël Omar Mostefaï entered Turkey in 2013," said a senior Turkish official, who spoke on condition that he remained unidentified because he was not authorized to discuss intelligence matters. He added that "there is no record of him leaving the country," suggesting he left to join Syrian armed groups such as ISIS.
He was reportedly identified by way of a severed finger.
Seven of Mostefai's relatives were taken into custody Sunday.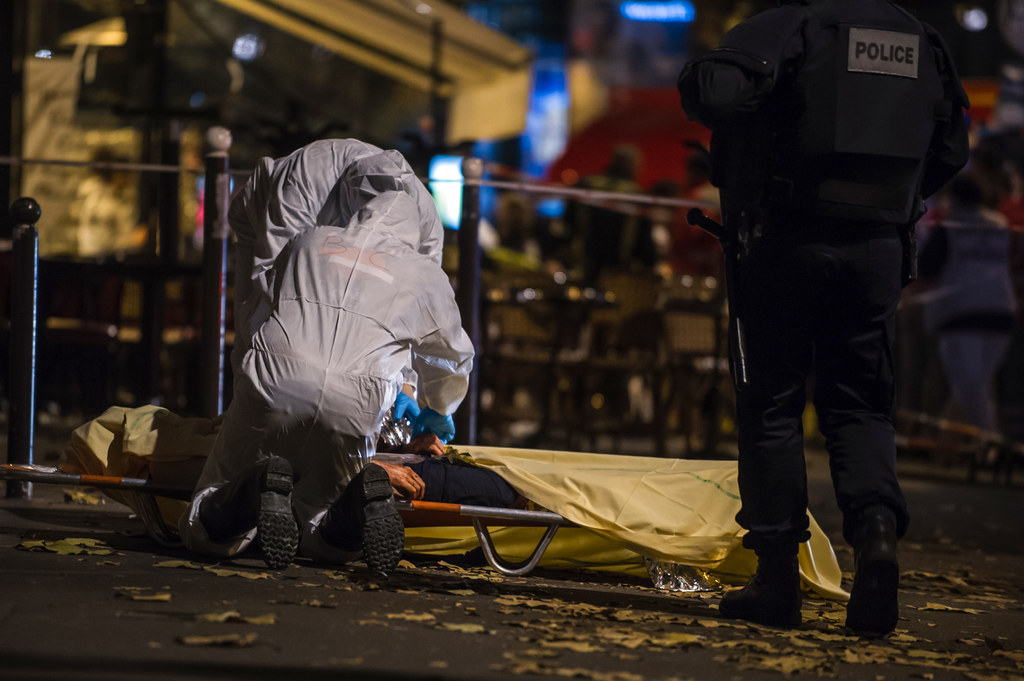 Ibrahim Abdeslam, 31, dead:
Ibrahim attacked the Compitor Voltiare, at 253 Boulevard Voltaire, and died when he detonated a suicide vest.
According to Liberation, Ibrahim was known to Belgian spy services. Along with his brother Abdeslam, Ibrahim rented the cars in Belgium that were used in the attacks. A black Seat Leon was found in Montreuil, a suburb of Paris, with three kalashnikovs and ammunition inside. A black Volkswagen Polo was found empty near the Bataclan concert hall.
According to the New York Times, about five years ago, Abdeslam was involved in a document falsification case with another brother who has not been tied to the Paris attacks.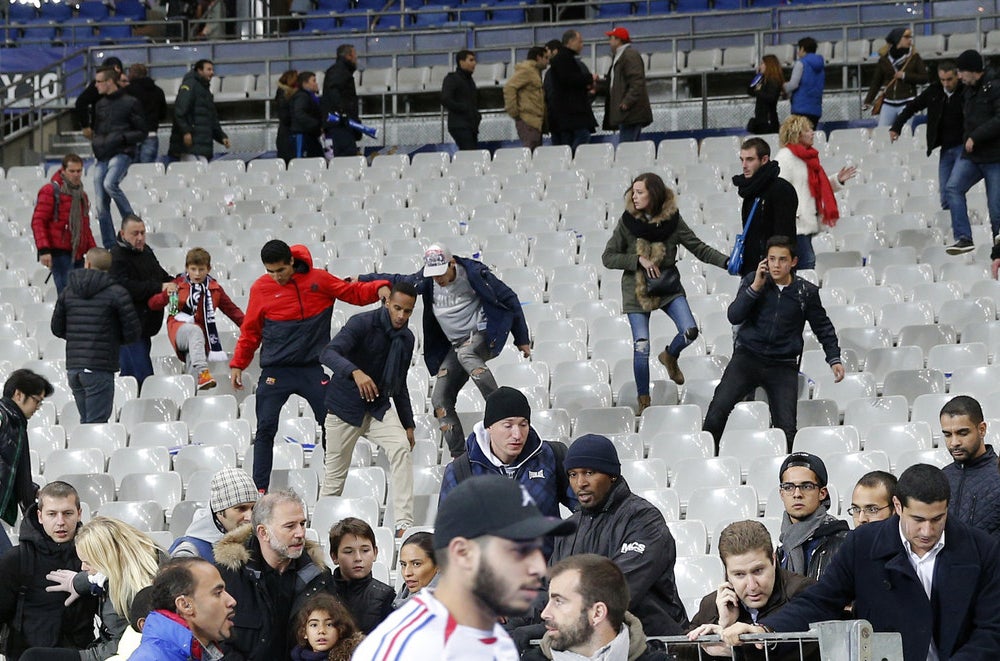 The Stade de France stadium after explosions rocked the venue outside Friday night.
Salah Abdeslam, 26 — alive and on the lam:
An international manhunt is currently underway to find Brussels-born Abdeslam Salah.
Abdeslam and two other men passed through roadside check on their way to Belgium on Saturday morning. Later that same day, police in Belgium arrested the two men who were in the car with Salah, according to the Times. It is not clear how Salah got away.
Police are currently looking for Salah and have warned the public: "Do not intervene on your own, under any circumstances."
On Tuesday, Austrian police said Salah was also stopped in northern Austria in September, according to the New York Times. The Austrian Interior Ministry spokesperson said Salah crossed into Austria from Germany and told police he was there for a few days on vacation.
Like his brother Ibrahim, Salah lived in Molenbeek, a suburb of Brussels with a large Arab population and links to past violent attacks. According to the New York Times, Amedy Coulibaly, the man involved in a deadly attack on a Jewish supermarket in January, days after the Charlie Hebdo attack, likely purchased weapons in Molenbeek.
It is also believed that Mehdi Nemmouche, the French man who attacked the Jewish museum in Brussels in 2014, bought his weapons in the Belgian suburb. Additionally, the man who attempted to attack passengers on a train from Paris to Amsterdam also lived in Molenbeek for a while, according to the Times.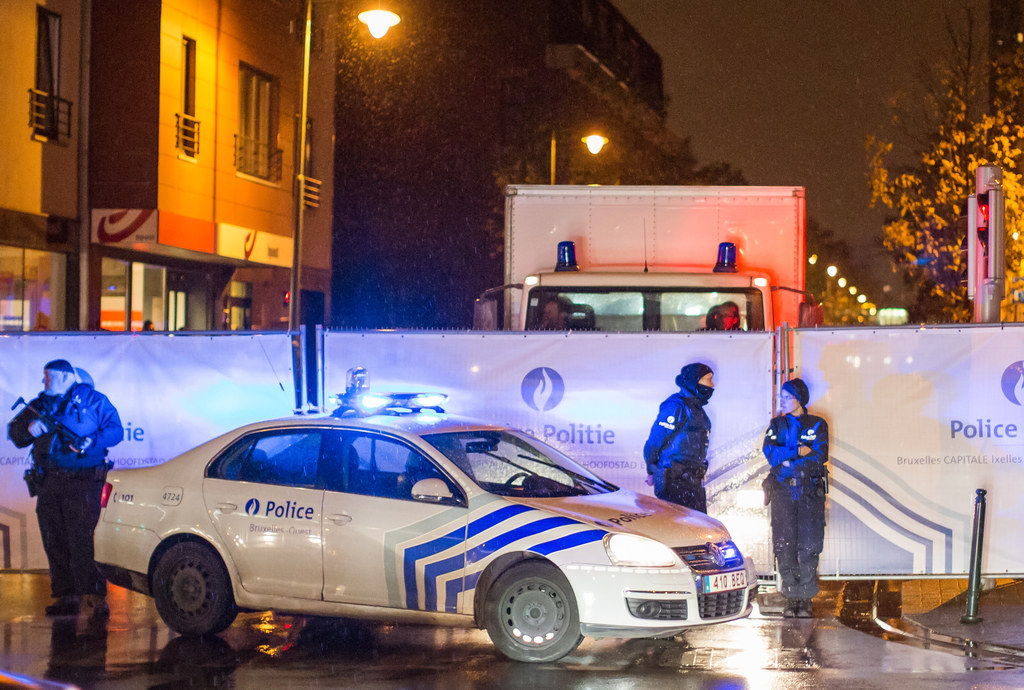 Mohamed Abdeslam, detained but released without charges:
The third Abdeslam brother was arrested in Belgium but has since been released without charge, the Belgian prosecutor told AFP. His alleged degree of involvement is not yet clear.
"I was accused of terrorists acts … but in no way was I ever involved," he told reporters following his release. "I've never had any problems with the law."
Mohamed said he does not know were his brother Salah – who is the subject of an manhunt – is.
"Me and my family are very affected," he said. "We think about the victims, but you have to understand that for my mother they are still her children."
Mohamed has since appealed to his brother Salah to hand himself in. Speaking with BFM TV, Abdselam called for Salah to surrender to justice.
"Evidently I advise him to surrender to the police," Abdselam told BFM TV. "We are family, we are thinking of him, we are asking ourselves where he is, whether he is afraid. But the right thing to do would be to surrender to justice."
Bilal Hadfi, 20, dead:
Hadfi, born in 1995, detonated a bomb on Rue de la Cokerie, about 900 feet from the Stadium of France. Le Monde confirmed Hadfi, who lived in Belgium, has died.
According to the Washington Post, Hadfi fought alongside ISIS in Syria and in June, he posted a call on Facebook to attack the West.
According to the New York Times, Hadfi wrote, "Those dogs are attacking our civilians everywhere. Strike them in their community of pigs so that they can't feel safe again in their own dreams."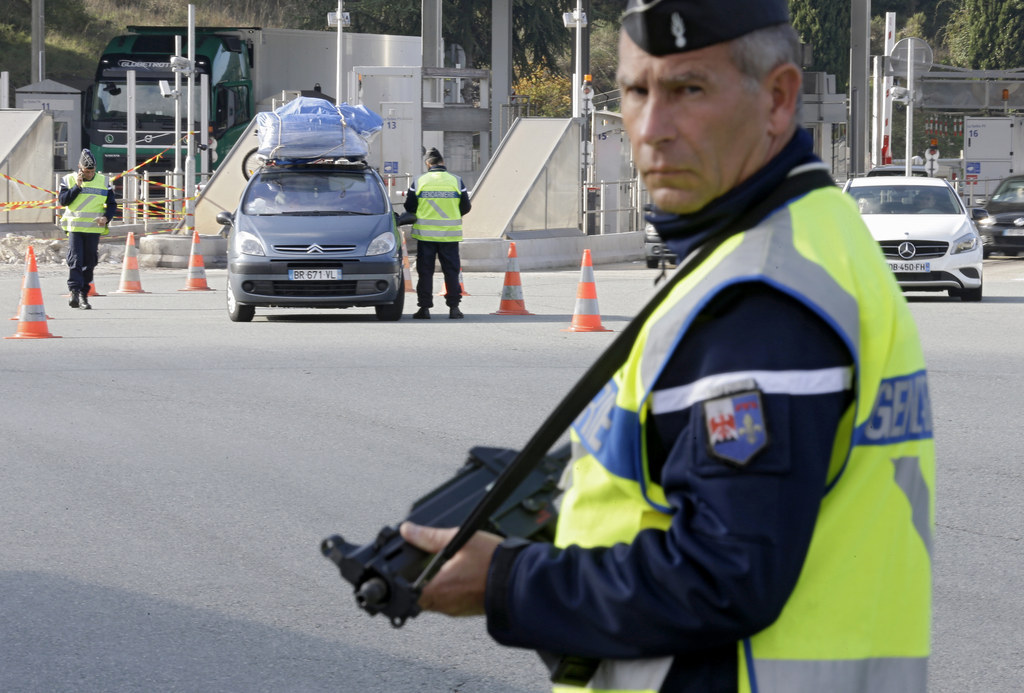 Ahmad al-Mohammad, 25, dead:
A suicide bomber who detonated a suicide vest outside the national soccer stadium was found with a Syrian passport with the name Ahmad Al Mohammad from Idlib, Syria.
The prosecutor's office said they could not verify whether or not the passport was authentic, but that his fingerprints matched those of someone who passed through Greece in October. He likely posed as a migrant.
Samy Amimour, 28, dead:
Samy Amimour, a 28-year-old from France blew himself up in the Bataclan music hall Friday night, prosecutors said.
Amimour lived in Paris but was originally from Drancy.
According to officials, Amimour had been charged in a terrorism investigation in 2012. He was placed under judicial supervision but dropped off the radar and was the subject of an international arrest warrant. Three of his family members have been arrested.
Abdelhamid Abaaoud, 27, dead:
Hamza Attou, 21, detained
Attou, a Belgian citizen, was arrested and charged with participating in a terrorist activity or organization, according to the New York Times.
The French prosecutor said Attou was in the car when Salah Abdeslam crossed into Belgium on Saturday.
Mohamed Amri, 27, detained
Amri, who was born in Morocco, was arrested and charged with participating in a terrorist activity or organization, according to the New York Times.
The French prosecutor he was in the car when Salah Abdeslam crossed into Belgium on Saturday.
Unknown identity, dead
French officials are looking to identify this man who died attacking the Stadium of France.
They're calling for witnesses to come forward to help recognize him.
What's next?
As Paris mourns the carnage — 129 have died so far, 352 injured at six locations — French President François Hollande has called special security meetings to guard against the possibility of a second wave of attacks, and to track down any accomplices.
Given the fluid nature of the investigation, authorities have revealed little else about leads they are pursuing. However, after the Belgium arrests, authorities there carried out several raids in the St. Jans Molenbeek neighborhood of Brussels, an area reportedly popular with immigrants from Morocco and Turkey.
Gorges, the deputy mayor of Chartres who announced Mostefai's identity, said the revelation that at least one of their own had apparently participated in the attacks should serve as a wake-up call to European leaders on the inroads radicalized militant had made.
"Yesterday's terrorists, like those in January, spoke fluent French, without any accent," he said in his Facebook post. "And yet, our leaders carry on — after Saddam, after Gaddafi, after Assad, who've been made into public enemy No. 1 — despite all the evidence [that going after these countries leads to attacks on our own soil]."
"How many people have to die before they understand [the error of their ways]?"
CORRECTION
This post has been amended to remove a reference to the death toll increasing. It remains at 129. Earlier, a statement was released from hospital officials about three additional deaths, but those deaths had already been included by officials in the count on Saturday evening.