Greek Parliament Approves Unpopular Austerity Measures Needed For Bailout
A controversial package of austerity measures got the votes needed to pass the Greek Parliament late Wednesday, paving the way for billions in emergency aid.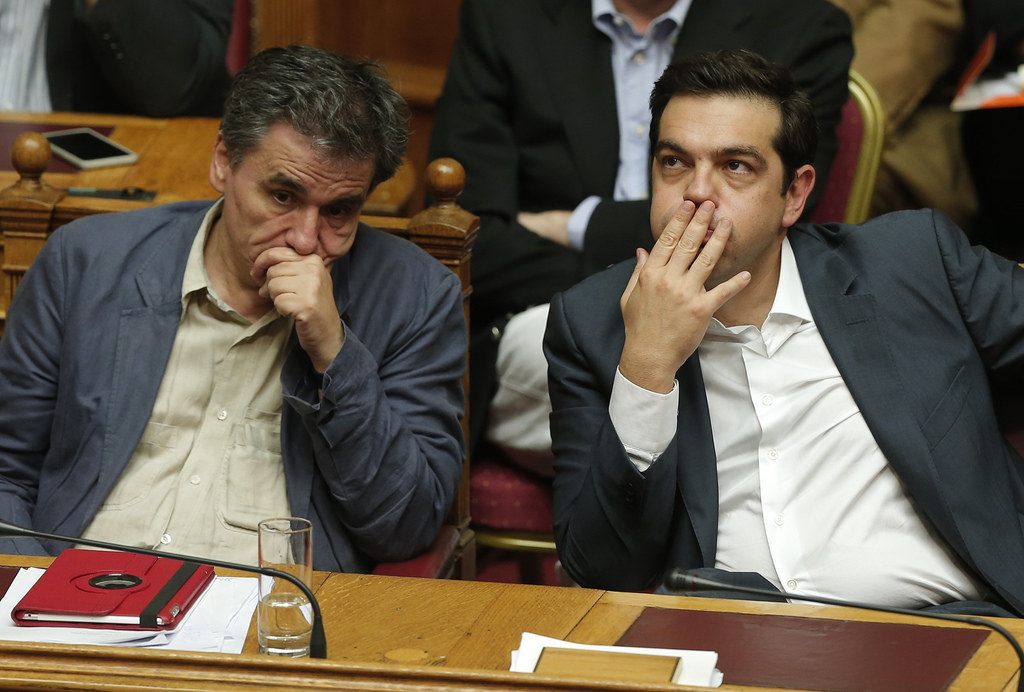 Voting late into the night amid violent protests outside, the Greek Parliament on Wednesday approved hugely unpopular austerity measures that were a condition of receiving emergency aid to keep the nation afloat until a larger 86-billion-euro bailout is finalized.
The austerity measures, which include cuts to government spending on pensions and higher taxes for a range of goods and services, got the needed votes even before polling finished.
The vote makes Greece eligible for nearly 8 billion euros in emergency funding that will help keep banks open and allow the nation to meet an important 3-billion-euro debt payment to the European Central Bank on July 20. It also gives Greece breathing room to finalize a three-year, 86-billion-euro bailout from its eurozone partners.
The terms were set by leaders at a summit of eurozone nations in Brussels, Belgium, on Monday.

Greece hopes the concessions, unpopular at home, will pave the way for some restructuring of its debt, which it has long maintained is unsustainable. The international Monetary Fund, which cut off the flow of credit after a key debt repayment was missed, recently came in support of that stance.
Greece's failure to make the 1.5-billion-euro repayment to the IMF set off a frantic series of meetings and domestic currency controls to prevent Greeks — fearful of a eurozone exit and their savings being replaced by a new, less valuable currency — from rushing the nation's banks.