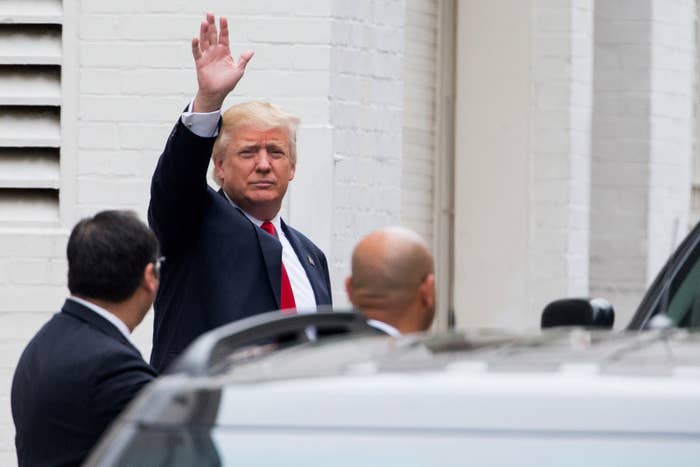 Donald Trump this week said his previous call for a "total and complete" ban on Muslims entering the U.S. was "just a suggestion."
"We have a serious problem, it's a temporary ban, it hasn't been called for yet, nobody's done it, this is just a suggestion until we find out what's going on," he said in an interview Wednesday with Fox Radio's Kilmeade & Friends.
In December, however, Trump called for a "complete shutdown" on Muslim visitors entering the U.S. in a speech and statements issued by his campaign.
Donald J. Trump is calling for a total and complete shutdown of Muslims entering the United States until our country's representatives can figure out what is going on.
The presumptive Republican presidential nominee is pivoting to a general election campaign after clearing the field of his rivals in the primary race and as previously skeptical party leaders slowly fall in line.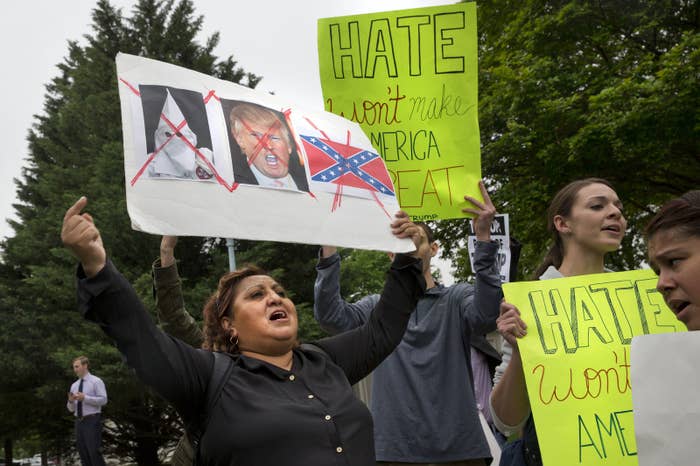 On Thursday, the top Republican leader, House Speaker Paul Ryan, said he was "very encouraged" by what he heard from Trump during a meeting the two had in Washington.
Ryan, however, did not go so far as to fully endorse Trump, with whom he has strong policy differences to overcome.
Trump is poised to clinch the party's nomination outright as he gets closer to achieving the 1,237 delegate threshold. He currently has 1,086 delegates with a handful of primaries still left to go.