Here is a dog that apparently took a semi truck on an ill-fated spin in Minnesota.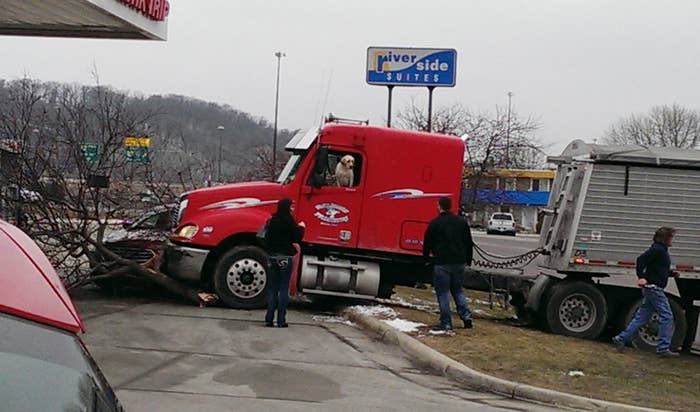 Police told the Free Press of Mankato that witnesses described seeing the golden Labrador retriever appear to drive the semi truck across a road toward a gas station on Friday before it crashed into a parked car.
The idling truck was apparently put into gear after its human driver left it unattended. The truck traveled through a parking lot, across a street, and over a curb before crashing.
One witness reportedly hopped into the cab to stop the truck and discovered the dog sitting in the driver's seat.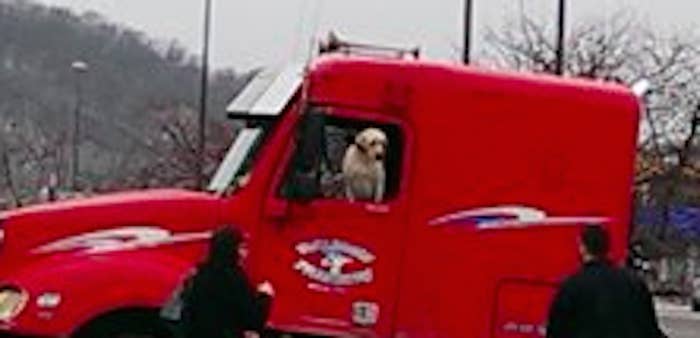 The driver reportedly left the idling truck in the parking lot.
Dan Schisel, with the State Patrol, told the Free Press that an accident report was taken, but it was not immediately clear if the truck's owner would face any charges or fines.
"All I know is it was a Labrador," he said.