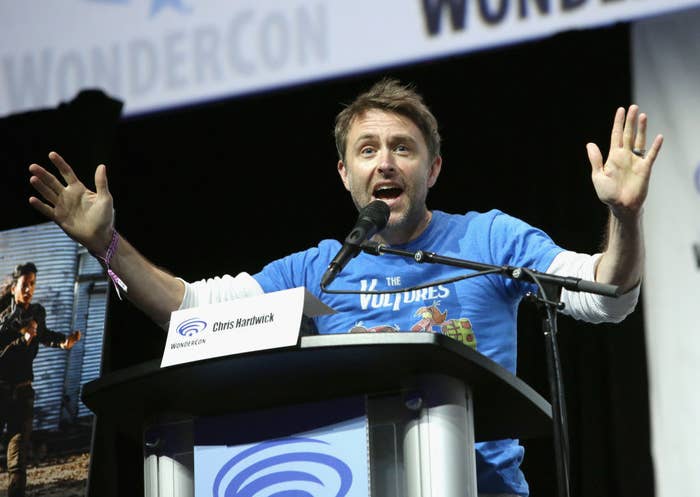 Chris Hardwick will return to host his popular Talking Dead series after AMC said it had investigated allegations by his ex-girlfriend that he had been emotionally and sexually abusive in their relationship.
Actor Chloe Dykstra had made the allegations against her ex — whom she did not refer to by name — in a lengthy Medium post in June, prompting a statement from Hardwick the next day denying the claims.

"I'm devastated to read that she is now accusing me of conduct that did not occur," Hardwick said at the time.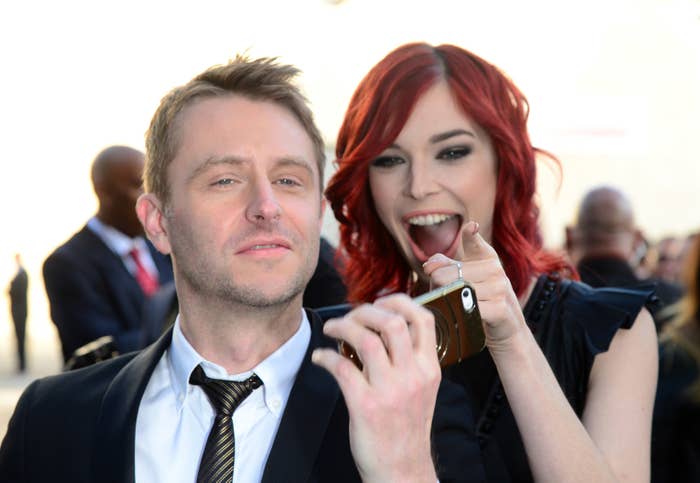 The allegations prompted AMC to not air Talking With Chris Hardwick — a Talking Dead spinoff that began in April — as they launched an internal investigation. On Wednesday, the network said that after reviewing the investigation's findings, they had determined that Hardwick returning to work "is the appropriate step."
"Following a comprehensive assessment by AMC, working with Ivy Kagan Bierman of the firm Loeb & Loeb, who has considerable experience in this area, Chris Hardwick will return to AMC as the host of Talking Dead and Talking With Chris Hardwick," AMC said in a statement to BuzzFeed News. "We take these matters very seriously and given the information available to us after a very careful review, including interviews with numerous individuals, we believe returning Chris to work is the appropriate step."
Yvette Nicole Brown, who was tapped to fill in for Hardwick in the aftermath of Dykstra's allegations, will remain the interim guest host for The Walking Dead Season 9 Preview Special on Aug. 5 and be a guest on the premiere of Talking Dead on Aug. 12, when Hardwick returns as host.
Hardwick did not immediately respond to a request for comment, nor did a representative for Dykstra.

However, in a tweet on Thursday, she said she was ready to move on.
"I have been adamant since I came forward with my essay that I never set out to ruin the career of the person I spoke about," she wrote. "I could have provided more details, but chose not to. I have said what I wanted to say on the matter, and I wish to move with my life."
Dykstra added that, for that reason, she had decided not to cooperate in the "investigation of the person [she] spoke of."
Dykstra also said she hoped the harassment she's been facing since the essay would stop as she tries to move on with her life.
"I hope that the hatred, the name calling, the death threats can go away and we can return to the productive discourse," she said. "My love to everyone."