Police Standoff That Shut Down Nearby San Diego Airport Ends
An hours-long standoff between police and a lone suspect with a long range rifle ended Wednesday after multiple tear gas canisters were fired into his apartment.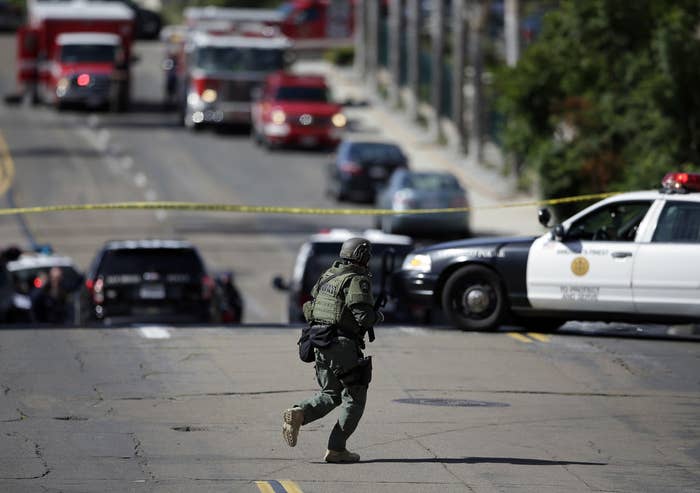 A standoff between San Diego police and a lone gunman with a high-powered rifle forced the closure of the city's nearby international airport for more than four hours Wednesday until he was finally coaxed out of his apartment.
No injuries were immediately reported as a result of the standoff, which started in the Bankers Hill neighborhood north of downtown shortly after 9 a.m. when officers responding to a domestic violence call came under fire.
The immediate neighborhood surrounding the apartment complex at 2445 Brant St. was put on lockdown and the building's residents were evacuated while police kept the gunman confined to his apartment.
He was later identified by San Diego police as 33-year-old Titus Colbert.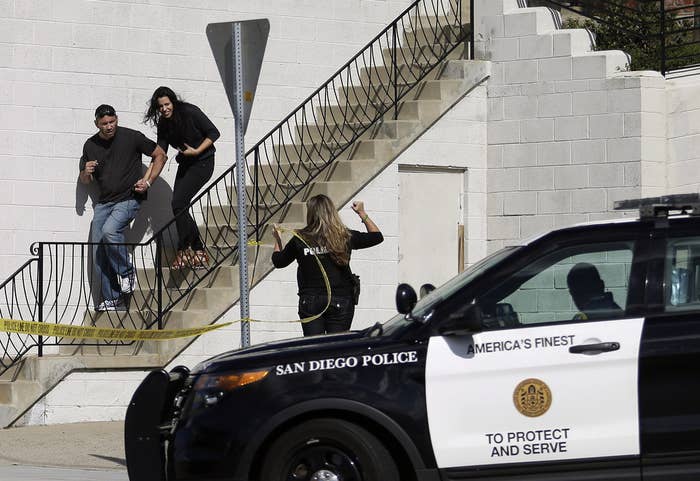 After hours of reported gun shots, tear gas canisters launched through a bedroom window, and heavy SWAT presence, the gunman to throw his disarmed weapon out the front door and surrender shortly after 2:30 p.m.
Meanwhile, nearby San Diego International Airport, urged patience as officials and airlines tried to restore scheduling after a ground stop was issued during the standoff, affecting all inbound flights from other airfields.
Arriving reporters on the scene were able to record some of the initial gunfire.
One woman on the scene told the local NBC affiliate that she heard a large boom that sounded like it came from a big gun.
"It was scary, made me get goosebumps," she said.
Reporters at the scene witnessed several offensive moves made by police, including firing tear gas through a bedroom window, and evacuated the other person in the unit.
San Diego Police Lt. Scott Wahl said officers used "every option available to make this situation come to a peaceful resolution."
Crisis negotiators were reportedly able to eventually convince the gunman to unload his weapon and throw it outside before exiting.
Multiple elementary schools in the neighborhood were also put on lockdown during the standoff.