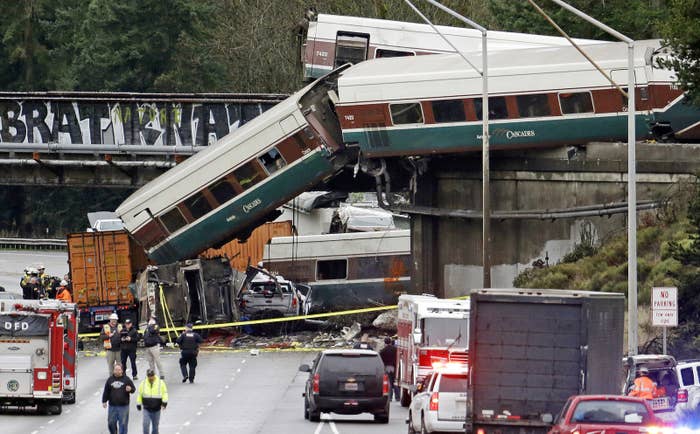 The engineer of an Amtrak train that derailed Monday in Washington state, killing three people, remarked about the train's high rate of speed and applied the brakes six seconds before the crash, federal investigators said Friday.
Amtrak Cascades passenger train 501 was traveling about 78 mph when it approached a curve with a speed limit of 30 mph, according to the National Transportation Safety Board (NTSB), which is overseeing the investigation.

A dozen passenger cars were flung off the tracks and onto an interstate highway below near DuPont, killing three people and injuring 72 others.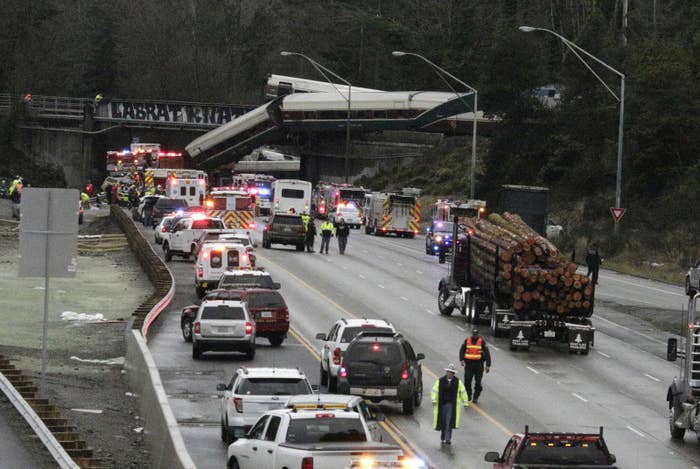 The NTSB on Friday released new details gathered from the locomotive's data recorder and inward- and outward-facing cameras, which investigators said shows that the crew were not using any personal electronic devices at the time. Instead, six seconds before the derailment, the engineer commented about the high rate of speed and attempted to slow the train down. However, he did not apply the emergency brakes, according to the NTSB.

"The engineer's actions were consistent with the application of the locomotive's brakes just before the recording ended," the NTSB said.
The recording ended as the train was tilting and the crew braced for impact.
The train was on its inaugural run between Seattle and Portland using a new bypass that was supposed to shave 10 minutes off the previous route. Amtrak had been conducting test runs for two weeks.

The train was equipped with Positive Train Control, a technology that uses GPS to monitor and automatically slow trains down in potentially dangerous situations, but the system had not yet been certified for use, officials said.
While speed was clearly a factor, the NTSB said it could take up to two years for the final investigation to be completed.