This is a little bear with a plastic jug stuck over its head.
The 2-year-old bear was spotted days ago near Glenwood Springs, Colorado, unable to eat or drink. It kept running away every time someone tried to help.
But then on Wednesday, bed and breakfast owner Jim Hawkins was able to lasso the bear around its midsection.
When the bear realized Hawkins was the reason he couldn't run away again, the two got into a tussle and had "a couple of good rolls in the grass," he told the Post Independent newspaper.
"He was just a little bear with a big problem," Hawkins told the paper. "He was a 2-year-old with a space helmet on."
The bear then climbed a tree, where it was tranquilized by a wildlife officer.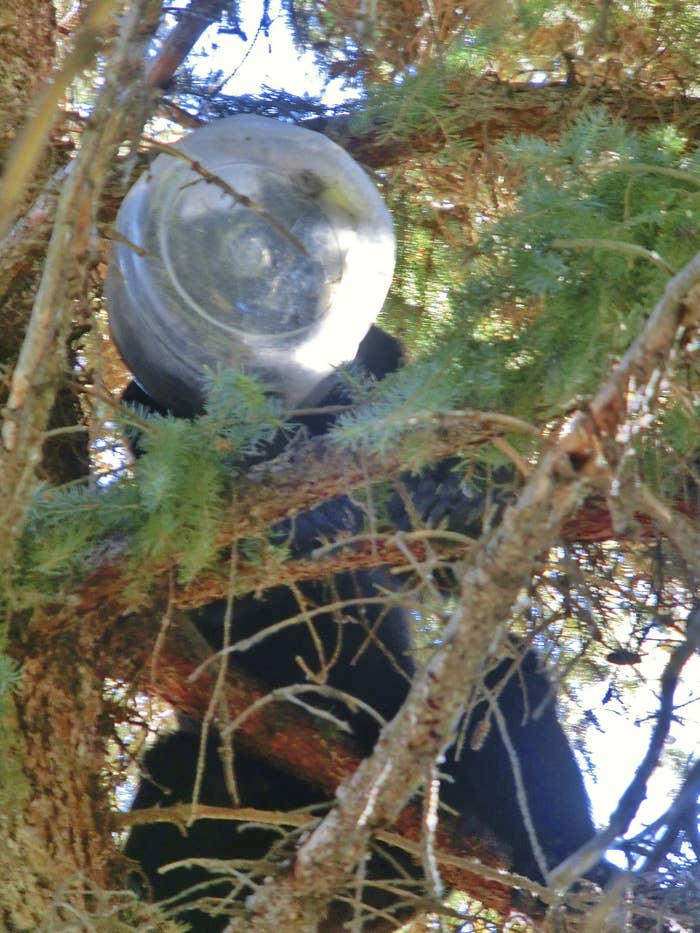 Once down, rescuers used shears to cut the jug off and free the bear.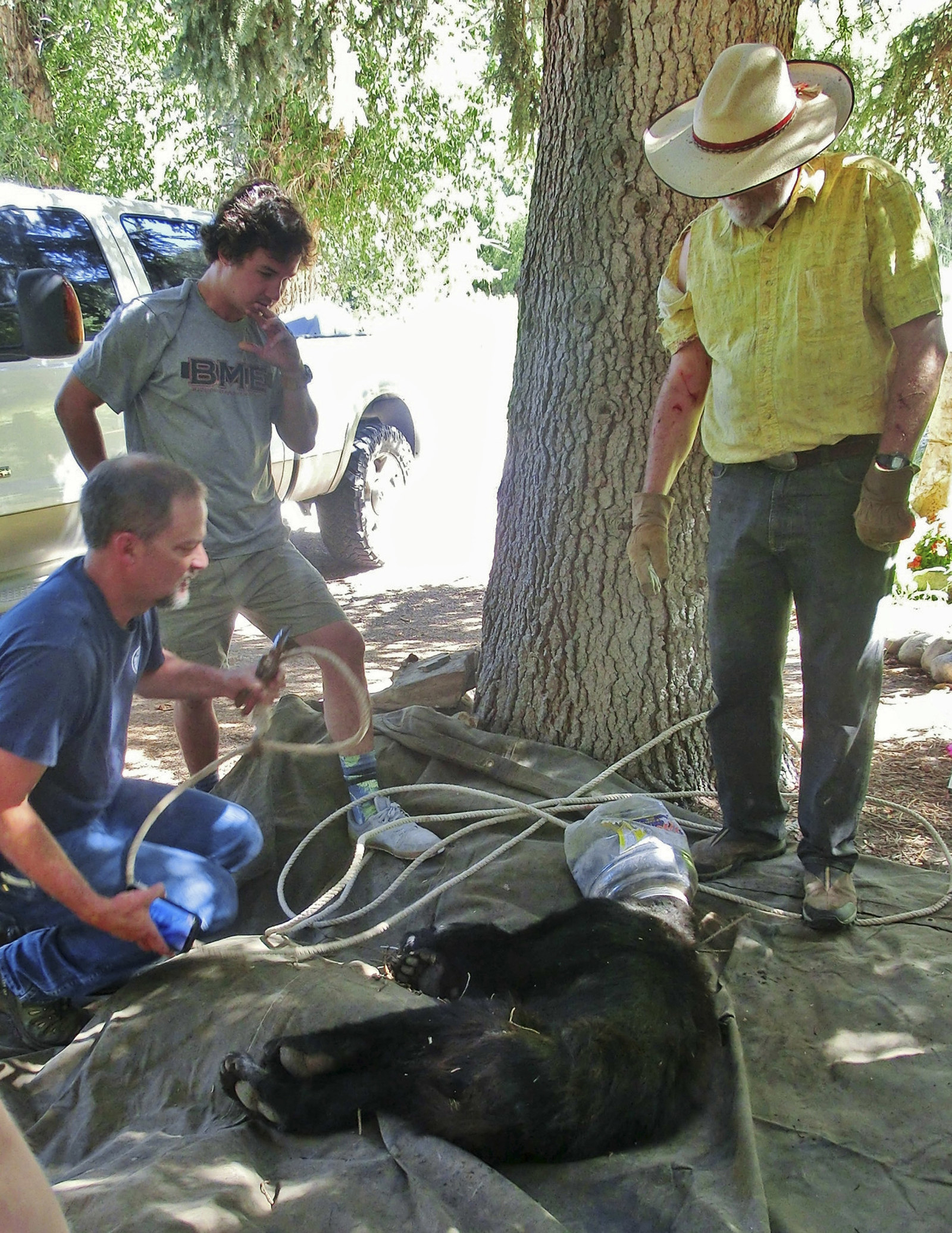 When the bear awoke a short time later, it took a drink of water and retreated into the woods, where wildlife officials said it has a strong chance of survival.