This is Beaver, who was photographed perusing Christmas decorations at the local dollar store in Charlotte Hall, Maryland, earlier this week.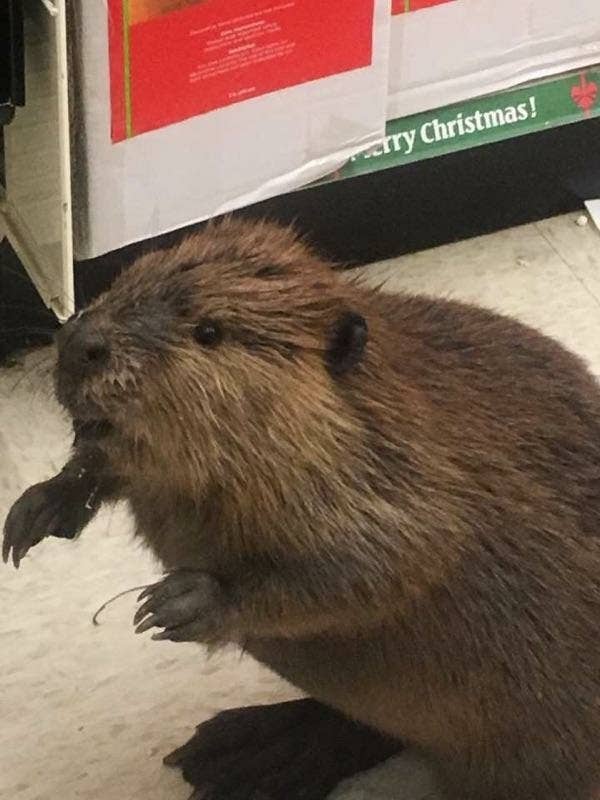 Beaver was apparently in the market for Christmas lights.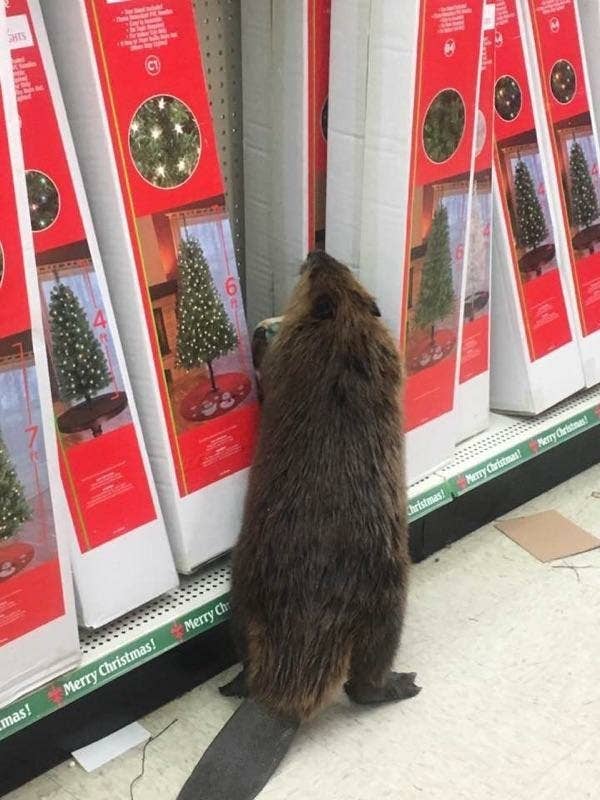 And seriously considered whether he needed a stuffed Santa doll because I mean it's just a dollar.
Animal control was then brought in to take Beaver to a wildlife rehabilitation center before being released back into the wild...without Christmas decorations.
Just the same, Merry Christmas, Beaver.