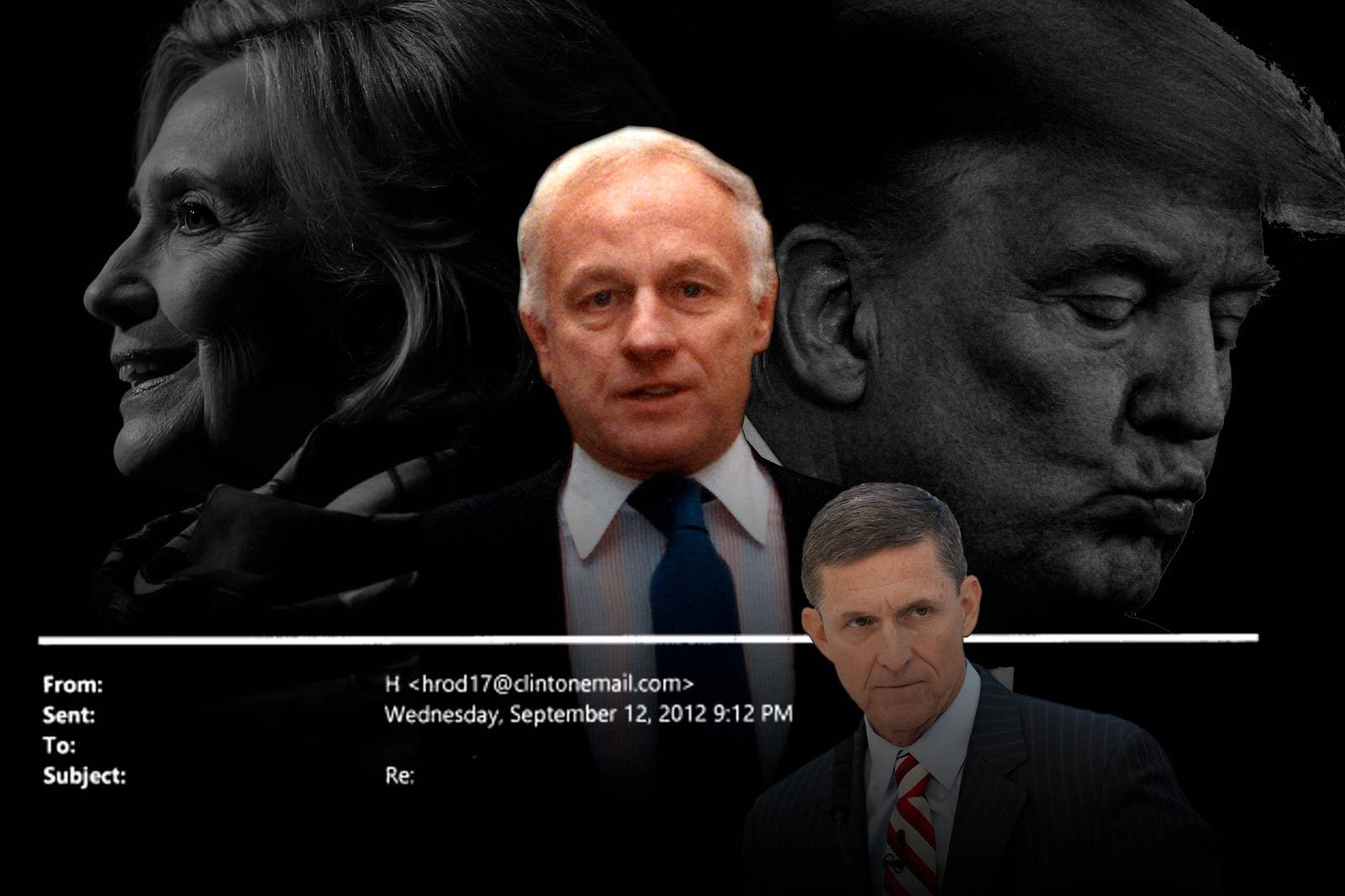 In one of the most intriguing episodes of the 2016 presidential campaign, Republican activist Peter W. Smith launched an independent effort to obtain Hillary Clinton's emails to help defeat her and elect Donald Trump. His quest, which reportedly brought him into contact with at least two sets of hackers that he himself believed were Russian, remains a key focus of investigations into whether the Trump campaign colluded with the Kremlin.
Now, BuzzFeed News has reviewed documents showing that FBI agents and congressional investigators have zeroed in on transactions Smith made right as his effort to procure Clinton's emails heated up. Just a day after he finished a report suggesting he was working with Trump campaign officials, for example, he transferred $9,500 from an account he had set up to fund the email project to his personal account, later taking out more than $4,900 in cash. According to a person with direct knowledge of Smith's project, the Republican operative stated that he was prepared to pay hackers "many thousands of dollars" for Clinton's emails — and ultimately did so.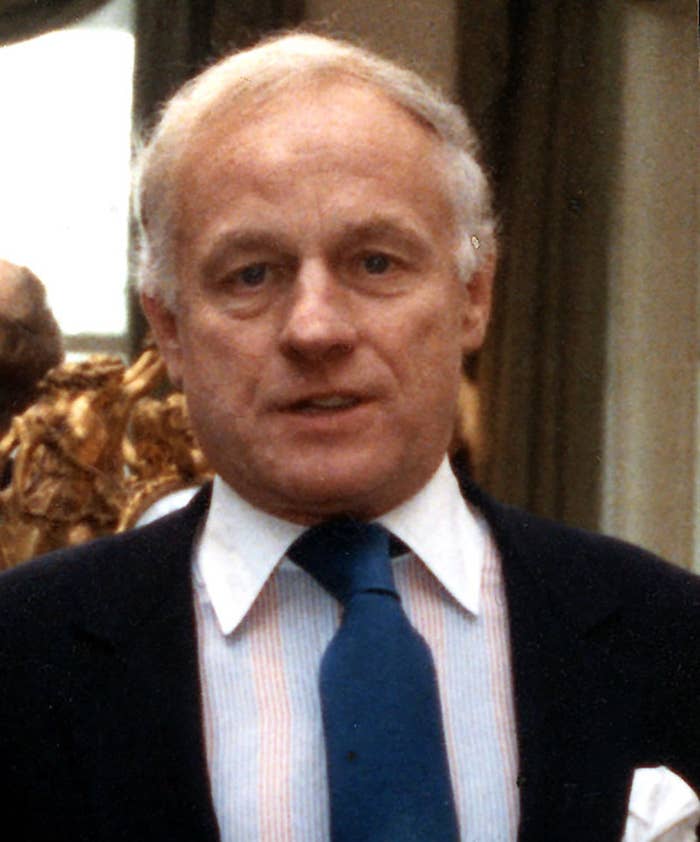 Smith is dead, and his lawyer, former business partner, and wife did not respond to numerous requests for an interview. The White House did not immediately return a message seeking comment, but the president has frequently denied colluding with Russia and denounced special counsel Robert Mueller's probe as a partisan witch hunt. Smith said in a press interview that he was not part of the Trump campaign and was working independently.
The money trail, made public here for the first time, sheds new light on Smith's effort, in which he told people he was in touch with both Russians on the dark web and Trump campaign officials — particularly Michael Flynn, who was then a top adviser to the Trump campaign and later served as national security adviser before having to resign after misleading White House officials about his meetings with the Russian ambassador to the United States.
Intelligence agencies have given the FBI information that Russian hackers talked about passing Clinton's emails to Flynn through a cutout, according to two law enforcement officials with direct knowledge of the matter. It is not known if that cutout was in any way connected to Smith.
The Wall Street Journal, which spoke with Smith about 10 days before he killed himself last year, broke the story about his operation to obtain Clinton's emails and his alleged connections to Flynn. Smith's obsession with the Clintons dates back at least to the 1990s, when he spent tens of thousands of dollars trying to expose Bill Clinton's extramarital affairs. His attempt to procure Hillary Clinton's emails apparently began in the summer of 2016, around the time Trump secured the Republican nomination.
Smith reached out to various people he thought could help track down or authenticate the emails Clinton had routed through a private server in her home. One of those people was Matt Tait, a former information security specialist in Britain's spy agency GCHQ, who was writing publicly about a different email hack, that of the Democratic National Committee.
In a phone call in August, Smith told Tait that he believed Clinton's private server had been hacked by the Russian government and others, and that a person from the dark web had contacted him, claiming to have some of Clinton's emails. Smith wanted Tait to help verify the emails, something Tait said he refused to do.
As Labor Day approached, Smith assembled a group of people including experts in technology, lawyers, and even a Russian-speaking investigator to figure out how to obtain Clinton's emails, according to the Journal. On the Friday before the Labor Day weekend, Smith incorporated a company called KLS Research. In a proposal Smith put together describing the effort to obtain the emails, he named the company as the "preferred vehicle" for the research into Clinton's email, and Smith would tell Tait that KLS Research would also help "avoid campaign reporting."
Smith and his longtime business partner, John Szobocsan, were the two signers for a bank account linked to KLS Research. The men were partners in other private equity ventures, and had known one another for decades. Tait wrote that Szobocsan joined at least one of the calls with Smith. Neither Szobocsan nor his lawyer returned detailed messages seeking comment.
Soon after Labor Day, Smith appears to have finished an operational plan, which included the names of top Trump campaign officials, some of whom have denied speaking with Smith anytime during the campaign. Smith's report is dated Sept. 7.
The next day, Smith withdrew $9,500 from the KLS Research account and deposited it into his personal bank account, both held at Northern Trust. From there, Smith took out a little more than $4,900 in cash and sent checks to an accountant and an LLC controlled by a private real estate company. Later in September, Smith made withdrawals of $500 and $700 from KLS Research.
These transactions came to light after Northern Trust received a subpoena from the FBI for Smith's records last December. The subpoena specifically sought information about the $9,500 withdrawal from KLS Research's account.
After scouring nine accounts that Smith controlled, Northern Trust turned over documents showing 88 suspicious cash withdrawals totaling about $140,000 between January 2016 and April 2017, including a $3,000 withdrawal six days after the election. Northern Trust found these transactions suspicious because officials could not determine the purpose of the withdrawals and because some of them took place over the time Smith was engaged in his project to obtain Clinton's emails. Many of the cash transactions, the bank noted, were less than $10,000, small enough not to trigger an automatic alert to the government. After receiving the subpoena, the bank sent a report to Treasury's financial crimes unit, which shared its findings with the FBI, special counsel Robert Mueller, and Senate Intelligence Committee investigators.
By law, bankers must alert Treasury to transactions that bear hallmarks of money laundering or other financial misconduct. Such suspicious activity reports can support investigations and intelligence gathering — but by themselves they are not evidence of a crime, and many suspicious activity reports are filed on transactions that are perfectly legal.
A spokesperson for Northern Trust declined to comment.
Now, according to the three US law enforcement officials, Smith remains an important figure in the government's investigation. FBI and Senate Intelligence Committee investigators are trying to follow the money to learn whether Smith paid anyone connected with the Russian government. The FBI suspects Smith used some of the cash to fund his operation and paid hackers who provided him emails, according to two bureau sources who told BuzzFeed News that view is based on a close review of his banking activity and interviews with other people.
Separately, investigators working for special counsel Mueller have also interviewed people who Smith tried to recruit and others who worked on his operation to obtain Clinton's emails, according to the three law enforcement sources and a fourth person with direct knowledge of the interviews. Mueller's team has also tried to determine if Flynn assisted Smith in his operation, according to two FBI agents. They added that Smith's suspicious financial transactions are key to that effort.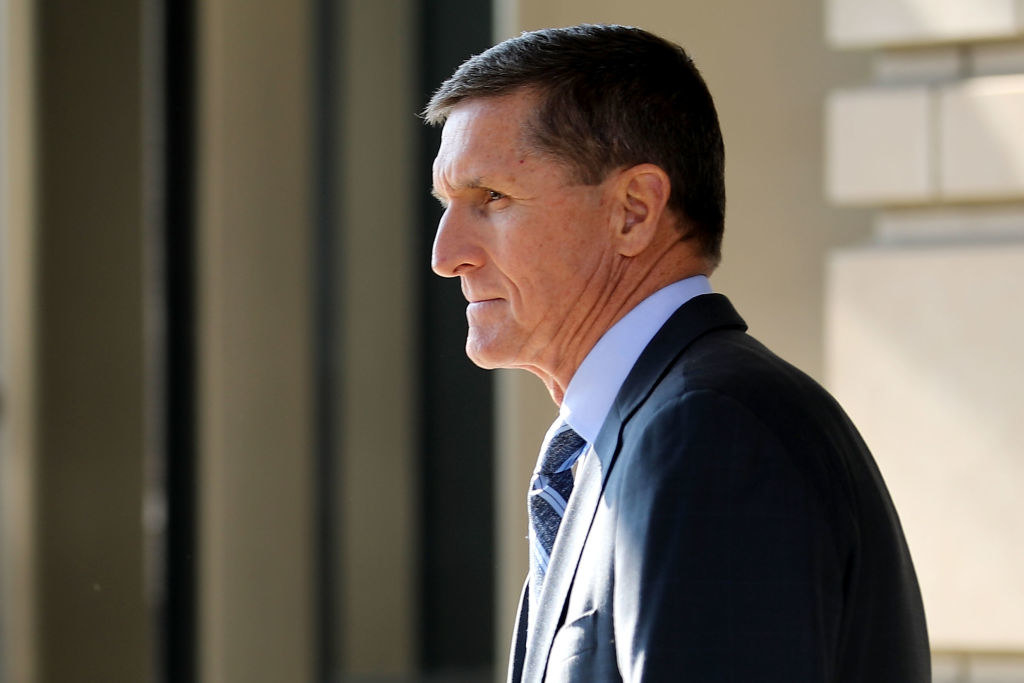 Flynn and his attorney did not return phone calls or emails seeking comment. Kelsey Pietranton, an FBI spokesperson, declined to comment, noting that it's the bureau's policy to neither confirm nor deny the existence of an investigation. A spokesperson for Mueller's office did not respond to a request for comment.
In a first-person account published on the website Lawfare last year, Tait, the former GCHQ information security officer, said he warned Smith about the Clinton email operation.
"If this dark web contact is a front for the Russian government, you really don't want to play this game. But [Smith and Szobocsan] were not discouraged. They appeared to be convinced of the need to obtain Clinton's private emails and make them public, and they had a reckless lack of interest in whether the emails came from a Russian cut-out," he wrote. "I never found out who Smith's contact on the 'Dark Web' was. It was never clear to me whether this person was merely someone trying to dupe Smith out of his money, or a Russian front, and it was never clear to me how they represented their own credentials to Smith."
Smith, in his only press interview before he died, told the Journal that he and his team found five groups of hackers who claimed to have Clinton's emails, including two groups he said were Russians.
Smith also told the newspaper that he never intended to pay for emails obtained by hackers — a contention the person with direct knowledge of Smith's plan disputed, saying Smith did pay for what he was told were Clinton's emails. This source also said that Smith purposely omitted any mention of paying hackers from his written plan for the operation.
Smith's quest to find Clinton's emails appears to have fizzled. He never released any of the email samples he reportedly received, because he could not verify them. About 10 days after being interviewed by the Journal, Smith went to a Minnesota hotel room and killed himself.
Investigators do not believe there was any foul play. They discovered that Smith had been in failing health and was concerned about an expiring life insurance policy. Inside his room, the Chicago Tribune reported, authorities discovered that Smith left behind carefully curated files and a receipt for an item used in the suicide.