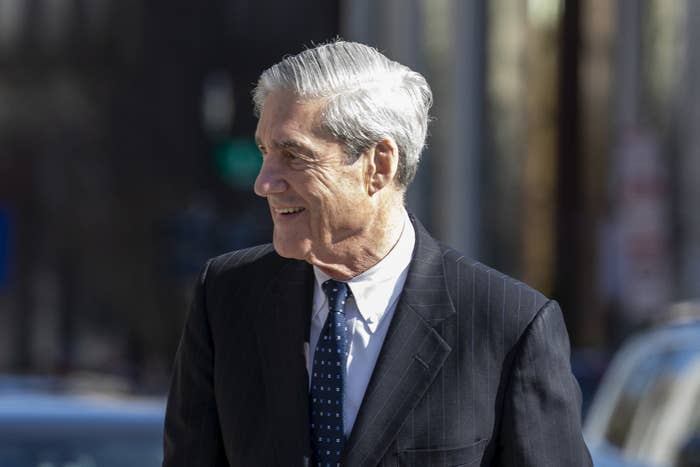 The Department of Justice on Monday released a new version of special counsel Robert Mueller's report on Russian meddling in the 2016 election and President Donald Trump's campaign, shedding light on why significant portions of the 448-page document were redacted before it was released to the public earlier this month.
The new version was released by the Department of Justice in response to a Freedom of Information Act request and a subsequent lawsuit filed by BuzzFeed News and separately by the Electronic Privacy and Information Center.
The copy of Mueller's report that Attorney General William Barr released in April contained redactions that were labeled according to one of four categories: harm to ongoing matter, meaning investigations that are still ongoing; grand jury material, which is secret under federal rules and exempt from disclosure; classified information; and personal privacy.
This new version of the report clearly states which information was withheld because it would interfere with ongoing law enforcement proceedings, which "would disclose techniques and procedures for law enforcement investigations or prosecutions," and which was withheld on national security grounds.
For example, on page 9 of volume one of the version of the report Barr released last month, DOJ explained that a couple of sentences related to Trump's former personal attorney and fixer Michael Cohen are redacted because it would cause "harm to ongoing matter" if details were released. But the copy of the report DOJ released Monday further explains that the sentences were redacted because it relates to an ongoing investigation; "pertains to records or information compiled for law enforcement purposes, the release of which would deprive a person of a right to a fair trial or an impartial adjudication"; and personal privacy.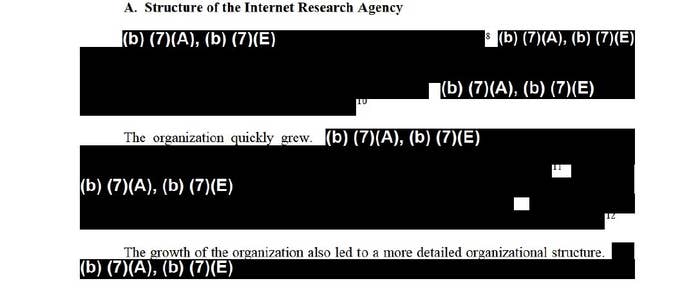 Before the report was released, BuzzFeed News filed its public records request, as well as the related lawsuit, to compel the Department of Justice to explain any redactions in accordance with FOIA's nine exemptions. Each of those exemptions spell out the type of information the government can withhold and the harm that would result if it was disclosed.
Earlier this month, during a hearing in the case, US District Judge Reggie Walton said Barr had "created an environment that has caused a significant part of the American public to be concerned about whether there will be full transparency."

Walton, who made those comments before the report was publicly released, told the government attorney he may want to review an unredacted copy of the report to better understand the reasons for the redactions.
BuzzFeed News and EPIC will now have the opportunity to challenge the legitimacy of the redactions and argue before Walton that overwhelming public interest compels the disclosure of additional information in the report. At a hearing last week, Walton said he will still consider whether he should review an unredacted copy of the report but will wait until BuzzFeed News, EPIC, and the government finish arguments over the redactions.
FOIA lawsuits also provide an opportunity for plaintiffs to ask for a Vaughn Index, which is a document a government agency prepares to justify redactions, and which in some cases contains a description of the underlying material.

This is a developing story. Check back for updates and follow BuzzFeed News on Twitter.‏