From the very first episode, the marriage between Randall (Sterling K. Brown) and Beth (Susan Kelechi Watson) on This Is Us has been the definition of #RelationshipGoals.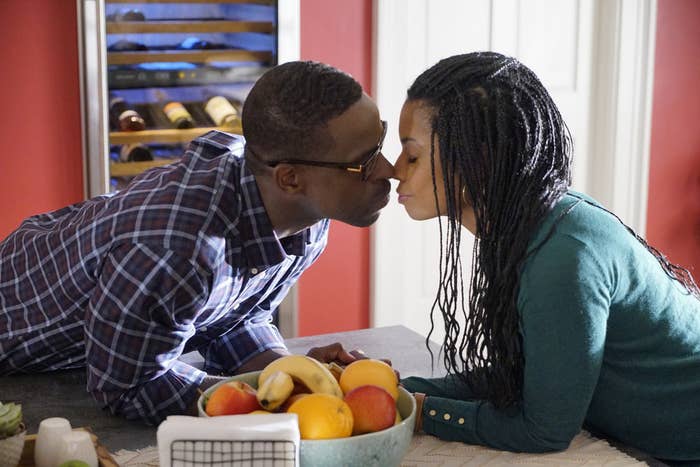 In Season 1, they supported one another through Randall's struggle with anxiety and the tragic death of his birth father William (Ron Cephas Jones). And in Season 2, they will embark on their own adoption journey together.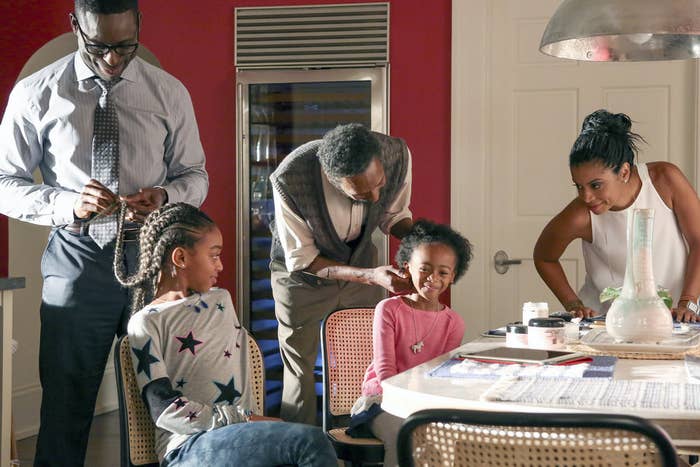 Brown recently spent some time in the This Is Us writers room as they began to map out the next two seasons. And one of his biggest objectives was that the writers include "the things that Randall had to go through as a child" and how they directly informed "how he wound up with Beth."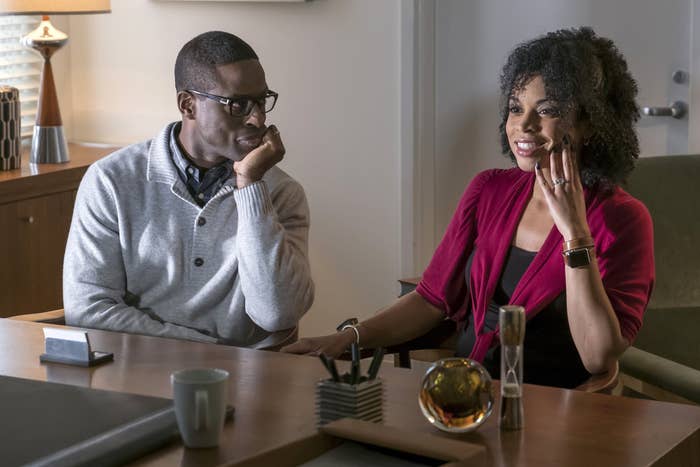 "[He was] raised by these white parents but he chose this black woman to share his life with," Brown told BuzzFeed News while promoting his new movie Marshall. "He didn't choose Becky ... he chose Beth."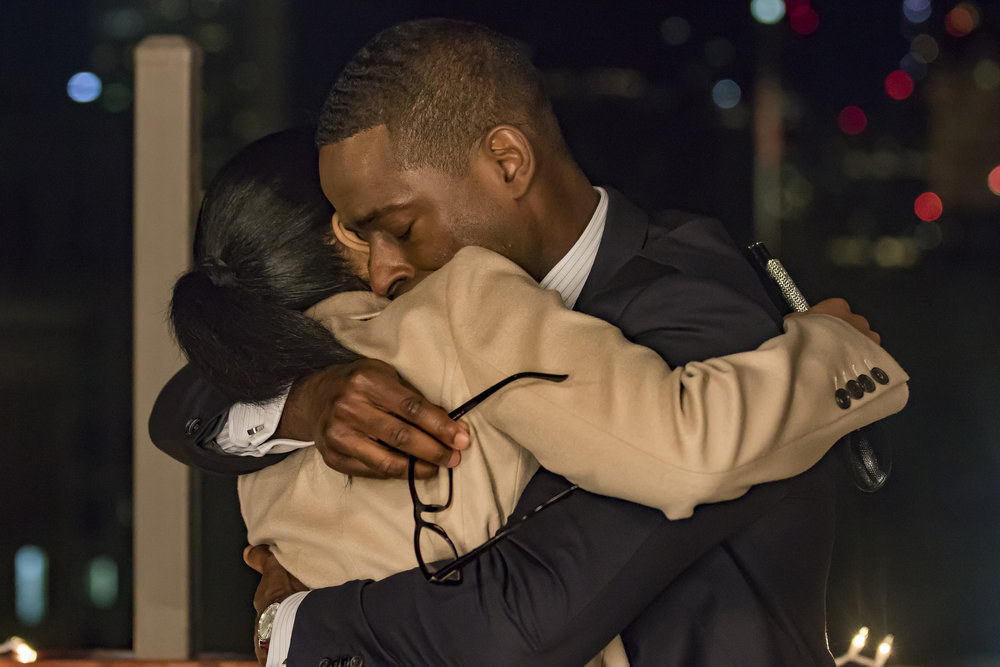 A big reason Brown feels so strongly about showing the origins of Randall and Beth's relationship is because he's already seen what a huge effect this couple has had on opening the minds of viewers.
"Most people live in very insular circumstances where the majority of the people they interact with are of the same race as themselves," Brown said. "So when you have the chance to go into people's homes on a weekly basis and share with them a human being that they may not get to see with regularity and to show his humanity, hopefully they can recognize that, 'Hey, that guy is like me.'"
"I've had multiple instances — and they've become less and less as people know who I am — where people will cross the street, clutch their purse a little tighter," he said. "But maybe if you recognize humanity in all forms, if you recognize humanity in everyone, then the preconceived notions of who you think someone is or who they are can change. Little by little."