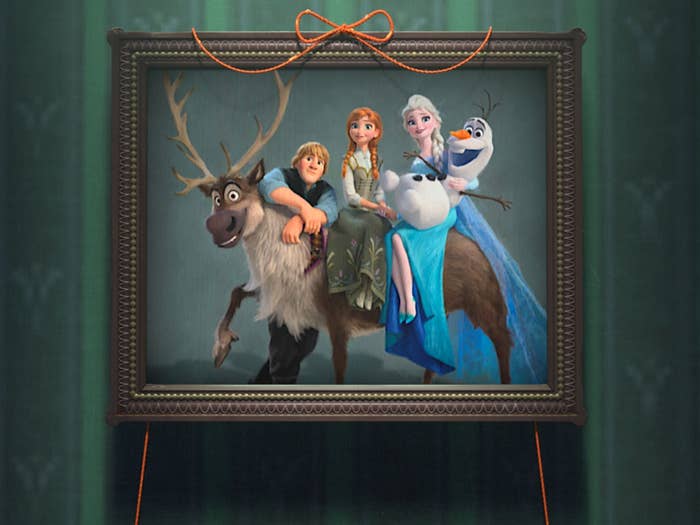 Disney's Oscar-winning, Billboard chart-owning 2013 film Frozen is the highest-grossing animated film of all time. But when Disney approached directors and co-creators Jennifer Lee and Chris Buck in April 2014 about creating a Frozen short film, they were hesitant. "It was the scary thing of, 'How do you follow Frozen up?'" Lee told BuzzFeed News. "We were scared. I don't think we even began to understand what people liked about the movie."
"I don't think you can ever quite get your head around it," Lee continued. "And just when you think you're starting to figure out why, you realize you have no idea. You go out to dinner and there's kids wearing a 'I Like Warm Hugs' T-shirt and it hits you again. Two years ago, we were writing that and wondering if kids would even like this character. Every day we're still surprised. I don't know if I'll ever understand it."
"To have something like this take off is unreal," Buck added. "And to see it and hear about it all the time, you kind of pinch yourself. It's kind of an out-of-body experience. Like, 'Whoa. We did that.'"
Eventually Buck and Lee agreed to, at least, brainstorm possible ideas for a Frozen short. A lot of the early pitches that emerged were Olaf-centric stories because, Buck said, "it just felt like he was perfect for a short." But the filmmakers and their team quickly came to realize the story had to focus on Frozen's most popular relationship: the one between sisters Anna and Elsa, especially since they could finally have some fun with a curse-free Elsa.
After much brainstorming, head story artist Mark Smith pitched a very simple idea: What if Elsa has a cold? That scenario sent a lightning bolt of excitement and enthusiasm through the room, and soon enough, Frozen Fever was born.
The short — which debuts before Disney's Cinderella, in theaters March 13 — takes place a few months after the events of the first film and sees Elsa planning a birthday party for Anna. But when Elsa gets a cold that throws her powers for a loop, Olaf, Kristoff, and even Sven band together to help the ice queen.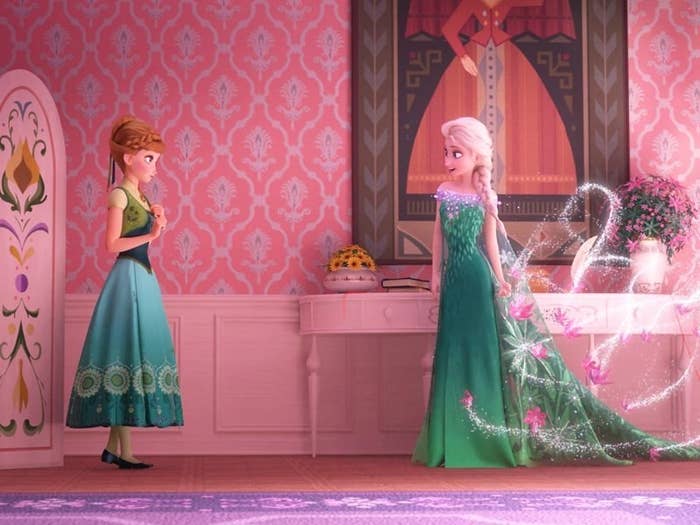 But as difficult as it was to come up with a new story worthy of a follow-up to Frozen, writing an original song for Frozen Fever that could stand alongside the massive hit that was and is "Let It Go" seemed like an insurmountable task. That responsibility fell to Oscar-winning songwriters Robert Lopez and Kristen Anderson-Lopez. "I'm glad we didn't have to do that," Lee joked. "But if anyone can do it, it's them. The way they found 'Let It Go' was so brilliant and emotionally dynamic. They work very hard to understand the emotions and the characters and I think that's why their songs, in anything they do, are so powerful. But I'm relieved it was them and not us."
Of course, Frozen Fever isn't the first time audiences can return to Arendelle since the film's release. The characters have been subsequently featured on everything from ABC's Once Upon a Time to a zillion pieces of merchandising (much of it overseen by a Frozen legacy team, headed up by Buck). Still, the short is a massive next step in Disney's larger plan for the world of Frozen.
Following the short's release, Lee will turn her attention to adapting Frozen for a massive Broadway show that she will adapt with Lopez and Anderson-Lopez. "The shaping of Frozen lends itself beautifully to it," Lee said of transitioning the story from screen to stage. "We're just getting started, so there's not a lot of details yet — not that I could say anything if there was. But there are so many great things that in the scope of a 90-minute [film] you can't do, emotional parts of the story you can't draw out. And a musical is perfect for that. Everyone's very excited for the potential for what we could do. I'm really excited about it."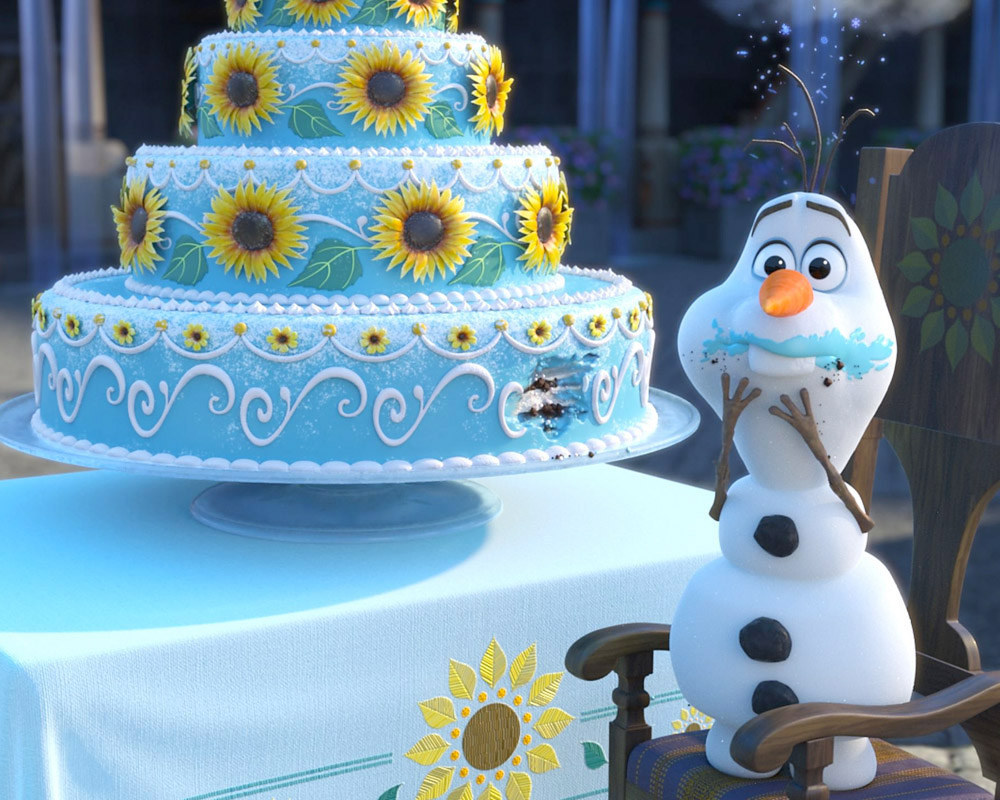 But no short and no Broadway production could satiate Frozen fans who are desperate for a feature film sequel. Rumors of Frozen 2 have swirled since the original turned into a full-fledged phenomenon, with countless reports claiming a sequel was already in the works. "It's been in the press that we are doing it, and we would ask each other, 'Are we?'" Buck said with a laugh, refuting the rumors. "They'd have a date and they'd have a cast and it was like, OK…"
"It all comes down to the story," Lee added. "Like with the short, it was so daunting until we found the story. Then it was all of the things it usually is and we were thinking of every emotion and moment and feeling. I think that's all we can do. Until we find our way into what's next, emotionally, it will feel too big. We just finished the short two weeks ago. One year ago, it was a lot to even think about doing a short. We were quite tired. We don't really know what it's like to stop for a minute and think about what we want to do next."
And while both Buck and Lee are fairly certain they will eventually return to the world of Frozen they love so much, they also like the idea of going out on top. "There is a bit of that drop-the-mic thing," Buck said. "Just go, [drops mic] 'I don't know what else to do.'"
Frozen Fever is in theaters with Disney's Cinderella starting March 13.