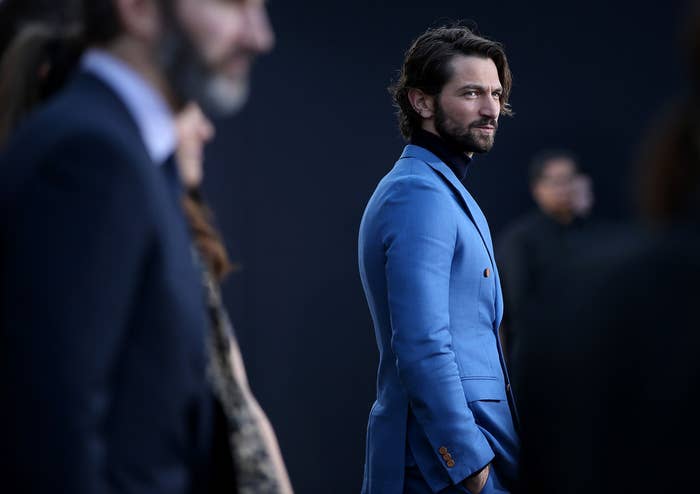 You may not know his name, but chances are you've seen Michiel Huisman's face.
After acting on and off for 20 years in the Netherlands, where Huisman was born and raised, he won his first major American role on HBO's Treme in 2010, playing tortured busker Sonny. From there, Huisman found himself starring opposite three of Hollywood's most beloved leading ladies in rapid succession. In 2012, he played Liam McGuinnis, the charismatic record producer who wooed Rayna Jaymes (Connie Britton), on ABC's Nashville; in 2014, he played Cal Morrison, a mysterious man from Sarah Manning's (Tatiana Maslany) past, on BBC America's Orphan Black; and that same year, on HBO's Game of Thrones, he replaced Ed Skrein as Daario Naharis, the calculating soldier with a soft spot for Daenerys Targaryen (Emilia Clarke). And during the television shows that didn't star Huisman, you probably still caught a glimpse of him as Gisele Bundchen's suave leading man in the decadent Baz Luhrmann-directed Chanel No. 5 commercial.
"They shot at different periods, but then they aired in the same period, which we never realized could happen," Huisman recently told BuzzFeed News of his huge five years while reclining in an oversize armchair at The Four Seasons in Beverly Hills. "That was never something I aspired to, really. It just turned out that way. I just always imagine that the world is so big now, I wasn't really everywhere. But, at the same time, if you want to play the male lead in movies, people have to know who you are."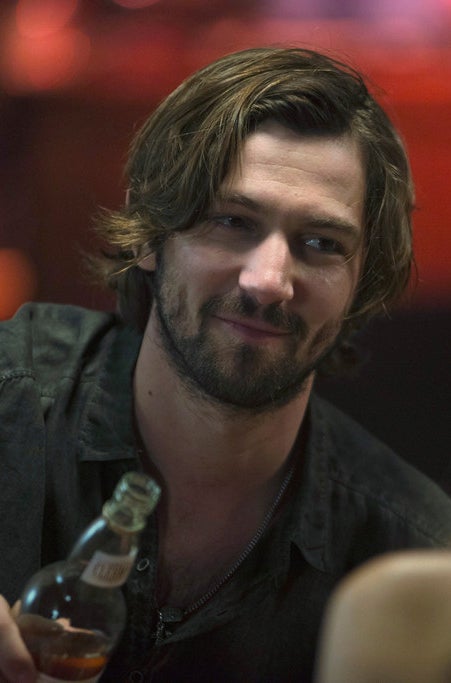 That calculated risk officially pays off on April 24 with the release of The Age of Adaline, Huisman's first lead role in an American movie. The romantic drama stars Blake Lively as the eponymous character who has looked 29 years old for almost 80 years, and Huisman as Ellis Jones, the benevolent businessman who falls in love with her.
"I love wielding my sword on Game of Thrones, but I'm also kind of a romantic guy. I love a good romantic story every now and then," Huisman said. "I love being able to tell all different kinds of stories."
While performing had been a passion of his from a young age — first as the host of a children's television show in the Netherlands when he was 10 years old and later as a singer and guitarist — it wasn't until Huisman dropped out of college that he truly fell in love with telling stories as an actor.
"There was a movie I did when I was 18 or 19 called Uitgesloten that told the story of these two kids who grew up in a family of Jehovah's Witnesses," he said. "It was the first time I felt like I needed to do research, so I went to Jehovah's Witness gatherings and they all took me in like a new sheep. That this could be part of storytelling was kind of mind-blowing."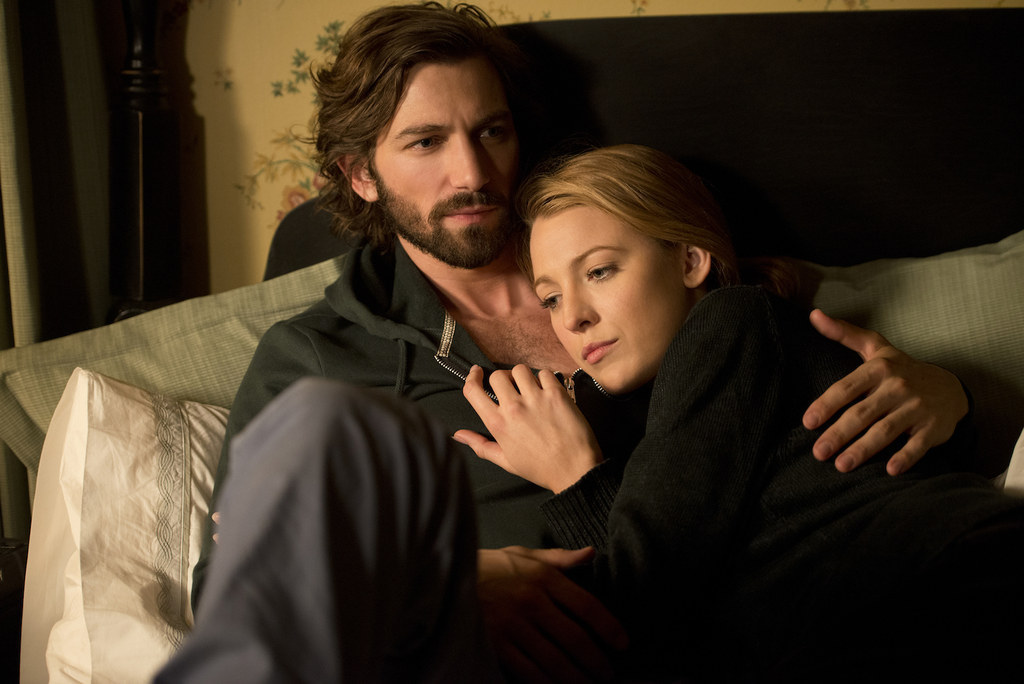 Even now, in-depth research is an integral part of Huisman's process. "I'm the kind of actor that likes doing a lot of homework," he said, shaking an ice cube free from his glass and crushing it between his teeth. "I always feel like it helps to immerse me a little bit in whatever the world is that our story takes place in. For example, with The Age of Adaline, I felt like I needed to understand the world my character came from; understand how he came to his fortune. I didn't know anything about algorithmic patterns. I didn't know how to pronounce 'algorithmic'. So I was thinking, What are the kinds of books he reads? Then I try to do that. That's something for me to hold onto. An anchor into the story."
But sometimes, Huisman can't do his due diligence — either because his character lives in a fictional, fantasy land like the one George R.R. Martin created with Game of Thrones, or because he simply doesn't have time. "I feel like I've worked nonstop for the last year and a half," Huisman said of managing his increasingly long to-do list, which has become a Rubik's Cube of strategic scheduling lately. "Usually, I don't have the luxury of time."
Time is something Huisman has been thinking about a lot lately, in part because it's a major theme at the core of The Age of Adaline. "The movie plays with this idea of eternal youth actually not being so great and being a curse. I really responded to that [because] I think aging can actually be a beautiful thing," he said. "I think it's hard to age gracefully and I hoped that was one of the feelings you walk out of the cinema with after watching The Age of Adaline. Thinking, Yeah, you know what? It's a good thing that we're part of a cycle of life."
As for Huisman's own professional life cycle, he recognizes that there is a very small window of time he has to capitalize on the momentum of his recent omnipresence.
"The Age of Adaline marks, kind of, a moment for me," he said, with a mix of humbleness and excitement in his voice. "I just kind of feel like I'm having, for lack of a better word, some momentum right now and I feel like relaxing is not something I should do. It's really good to sleep; it would be nice to maybe take a little break but not now. I'm young, I can sleep later."