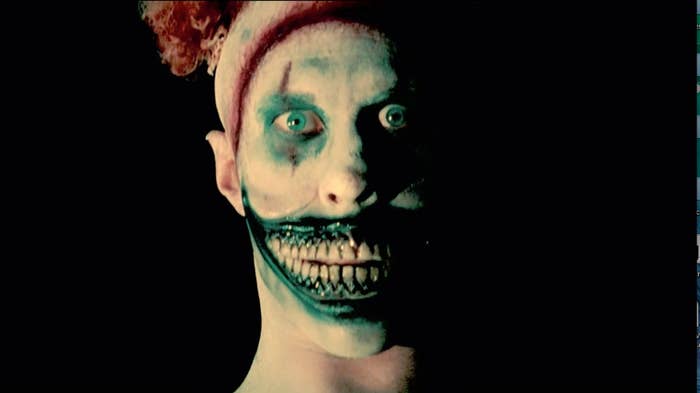 Warning: According to Ryan Murphy — the brain behind Rubber Man, Bloody Face, and dozens of other horrifying creations that've dominated three seasons of FX's American Horror Story — the anthology's fourth season, subtitled Freak Show, features "the most terrifying clown of all time." And given the fact that he whipped out his iPhone to show a photo of said clown when BuzzFeed recently visited the AHS: Freak Show set in New Orleans, consider that assertion confirmed.
When Twisty the Clown (played by John Carroll Lynch) makes his Freak Show debut, pop culture's prevailing nightmare-inducing clown, Pennywise (played by Tim Curry in Stephen King's It), will soon be forgotten. "We said in the writer's room that if we were going to do clowns, we were going to create the most terrifying clown of all time," Murphy told BuzzFeed News. "That was our goal when we were writing him, but I'm worried about people being too afraid of our clown. It's heart-stopping what he does. I'm worried. I'm worried that people are going to have cardiac arrests... The clown's intro in the first episode is ... even I was terrified of it. It's brutal. Two crew members told me they have had nightmares about this clown since we started shooting and they're not even scared of clowns. I think he's pretty extraordinary because, when you see why he's a clown and why he's wearing the mask ... just you wait."
Twisty is made infinitely more intimidating given Lynch's stature. "I have a physical presence that has to be dealt with," the 6-foot-3 character actor told BuzzFeed News on set. And that impact is only exacerbated by elaborate makeup and costume. "People are honestly terrified of me," he said with a laugh of how the cast and crew have reacted to him on set. "Just standing around in the makeup, not even filming. They're freaked out."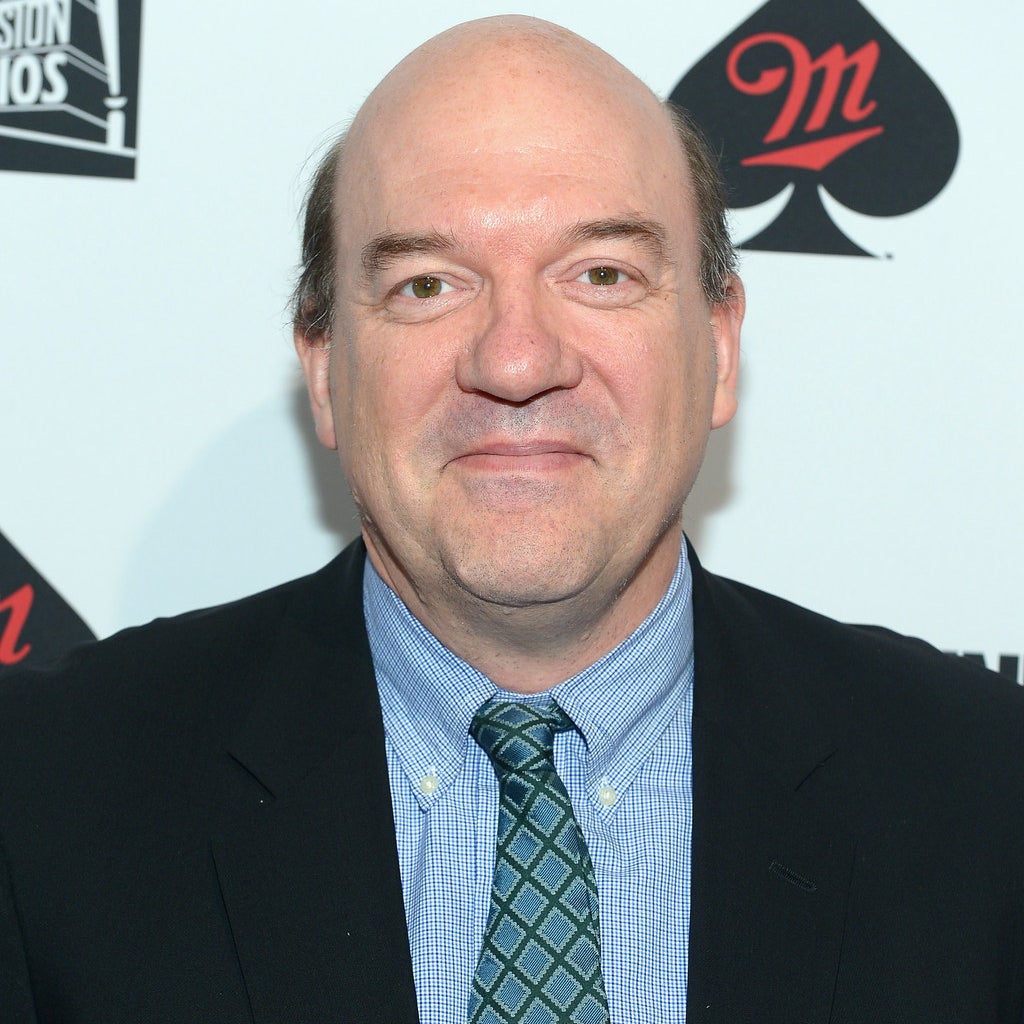 Left: John Carroll Lynch; Right: Ryan Murphy
Lynch, who doesn't enjoy watching horror movies ("I walked out of The Exorcist," he admitted), said he was drawn to the character after Murphy explained, in detail, why his clown is so twisted.
"His actions are horrific, but his motives are really strangely, oddly pure. And that's what is most human and most disturbing about it," Lynch said. "As an actor, I've given up judgement of evil, as long as it's human evil — we have to see ourselves for what we really are, and we're capable of horrific things. I don't intend to advocate for the horrific characters, but I hope they reflect humanity at its most vicious because we need to really look at ourselves and see it. Otherwise, we're deluding ourselves into thinking we're not capable of it. I know that I'm capable of doing anything that I've done as any character I've played. I'm grateful I'm not drawn to doing it, so I haven't done it, but I'm capable."
He added, "You can have the most wonderful motives for what you do, but if what you do harms other people, you're fooling yourself. I hope that's what people get out of [this character]. If it terrifies people, I'm OK with that — this show is called Horror Story after all — but I hope they see a reflection of their own lives. Even if it means they need to look at what they're actually doing, not what they think they're doing."
American Horror Story: Freak Show premieres on Wednesday, Oct. 8, at 10 p.m. on FX.