Here's The First Photo Of The New "Supergirl"
Glee alum Melissa Benoist slips on the iconic cape for CBS's Supergirl pilot.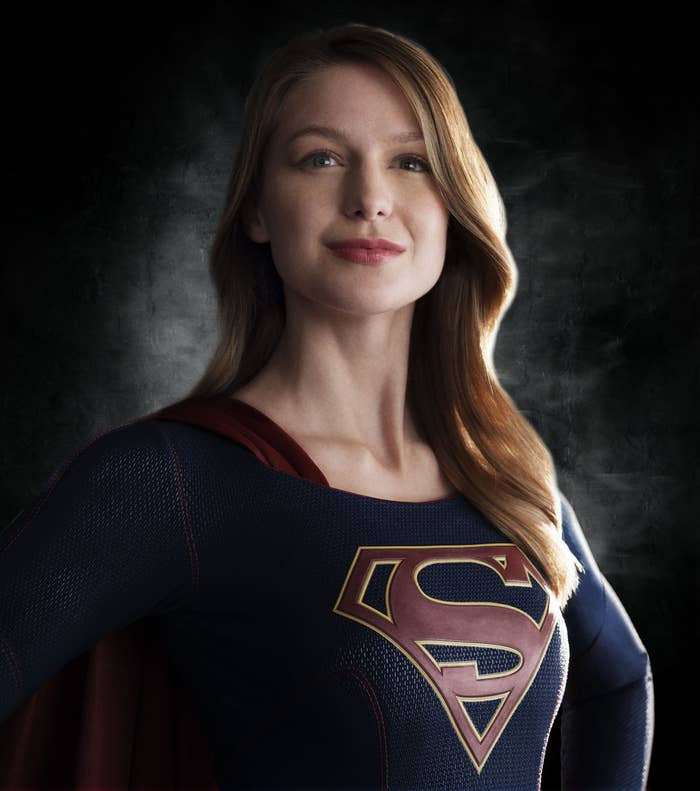 Production has already begun on CBS's Supergirl pilot, and now we have the first photo of Melissa Benoist as the titular superhero.
The costume, designed by Oscar winner Colleen Atwood (who also created the super-suits for The CW's Arrow and The Flash), stays fairly true to the comic's aesthetic. "In designing Supergirl, I wanted to embrace the past, but more importantly, thrust her into the street-style action hero of today," Atwood said in a statement.
Supergirl, one of the many pilots in contention for the fall schedule, hails from Chuck alum Ali Adler and producers Greg Berlanti and Andrew Kreisberg, who brought Arrow and The Flash to television.
Joining Benoist as Kara Danvers/Zor-El in Supergirl are True Blood's Mechad Brooks as Jimmy Olsen, Laura Benanti as Alura Zor-El (Kara's Kryptonian birth mother), Smash's Jeremy Jordan as IT whiz Winslow "Winn" Scott, Calista Flockhart as Kara's boss Cat Grant, and Grey's Anatomy album Chyler Leigh as Kara's foster sister, Alex.
Additionally, Helen Slater, who played Supergirl in the 1984 feature film, and Dean Cain, who played Superman on ABC's Lois & Clark: The New Adventures of Superman, have been cast in top-secret roles.
Check out the full costume in all its glory!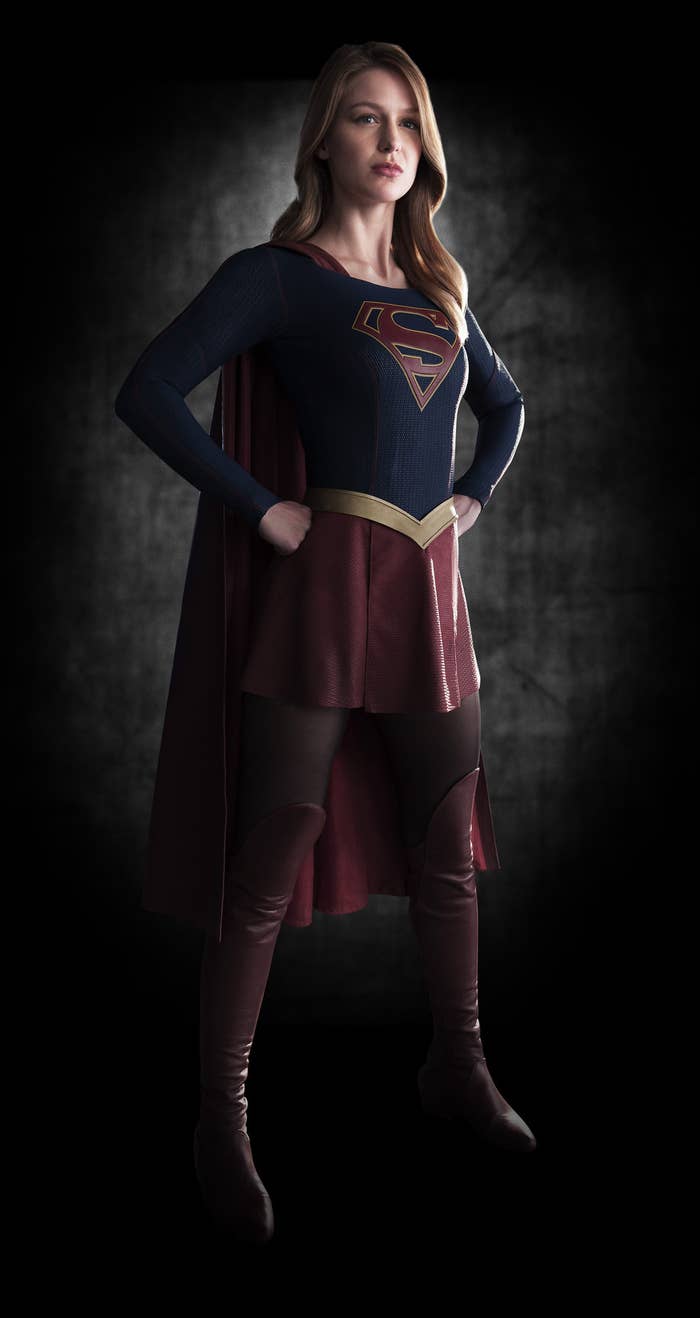 Oops. Something went wrong. Please try again later
Looks like we are having a problem on the server.
How do you feel about the new Supergirl?
I'll wait until the show gets picked up to judge.

Helen Slater is the only Supergirl I want to see!

I want nothing but superhero shows on my television!