Edward Herrmann Dies At 71
The prolific actor starred on all seven seasons of Gilmore Girls.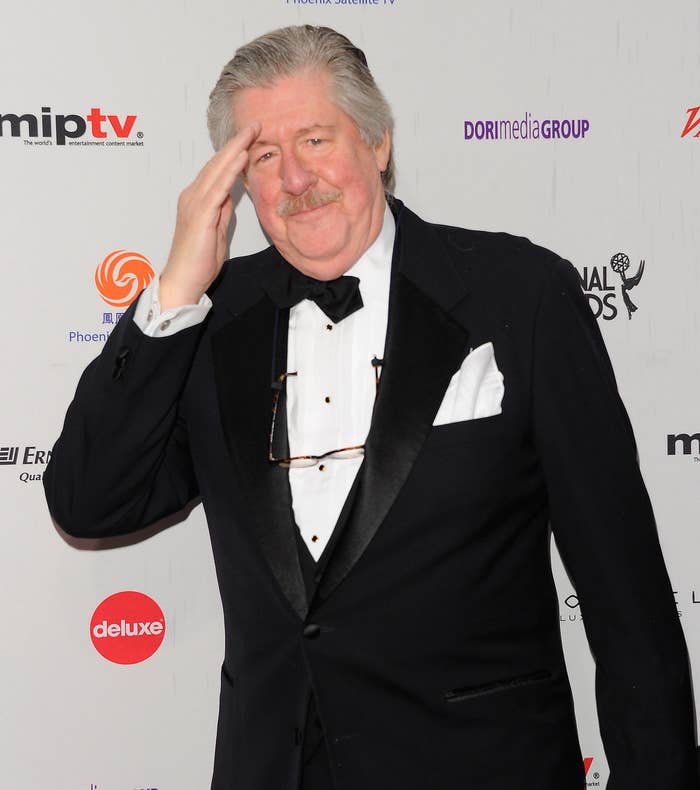 Edward Herrmann — star of The Lost Boys and Gilmore Girls — has died, his manager told BuzzFeed News.
"Having valiantly braved months of treatment for brain cancer, Edward Herrmann passed peacefully at 8:30 a.m. today at Sloan Kettering hospital in New York City," Herrmann's talent agent, Robyn Stecher, wrote in a prepared statement. He was 71.
The Tony and Emmy winner had most recently appeared on The Good Wife, ABC's Black Box, and How I Met Your Mother.
While Herrmann was celebrated for his stage work and his performance as Franklin D. Roosevelt in a trio of TV movies, he is, perhaps, most beloved for playing Richard Gilmore, the stern but lovable patriarch on Gilmore Girls.
Lauren Graham, who played Lorelai Gilmore, the daughter of Herrmann's Richard, mourned the loss of the actor on Twitter:
In a statement given to BuzzFeed News, Kelly Bishop — who played Emily Gilmore, the wife of Herrmann's Richard — wrote:
"Edward Herrmann was one of the finest human beings I've ever met. Besides being a consummate actor, he was kind and funny, fair and honest and always willing to join in the game. We shared a love of acting and of being working actors and I suspect he was secretly grateful for all the opportunity and success he enjoyed ... and deserved. His brother told me Ed never stopped learning; he was always curious. When I think of my dear friend, a phrase comes to mind: 'A hale fellow, well met.' And I am so lucky to have met him.'"
Rest in peace, Edward Herrmann.
A previous version of this story incorrectly stated that Herrmann starred in My Cousin Vinny.