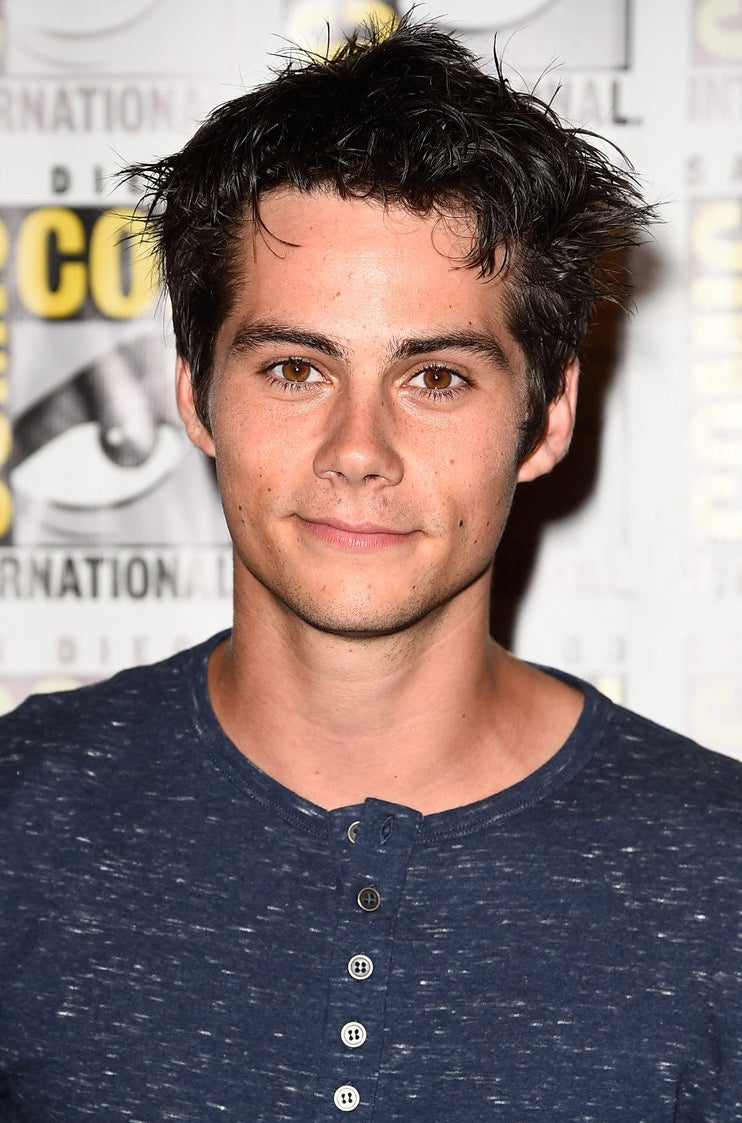 According to various internet reports, 23-year-old Teen Wolf actor Dylan O'Brien is already set to play Spider-Man. The rumors emerged less than a month after Sony Pictures and Marvel Studios announced that the franchise would reboot a second time with a new actor so the character can join the Marvel Cinematic Universe. At the very least, O'Brien has been pegged as one of the leading contenders for the role, along with The Perks of Being a Wallflower star Logan Lerman.
According to O'Brien, however, he hasn't even auditioned for the role.
"Professionally, I haven't heard anything about it," the actor told BuzzFeed News on Tuesday while on the set of Teen Wolf. "I've only heard from, like, [rumors] online."
O'Brien said he has no idea where or how the reports originated. "It feels so weird to say," he added with a laugh. "It's so funny. My friends from New Jersey are calling me. They're like, what are you not telling me, dude?! Spider-Man?!"
The interest in O'Brien slipping into the Spidey suit is understandable, given the actor's internet-savvy fanbase that's grown thanks to his roles as Stiles in Teen Wolf and Thomas in Maze Runner. (O'Brien recently wrapped shooting The Scorch Trials, the second film in a planned Maze Runner trilogy.)
Those fans have apparently made O'Brien somewhat reluctant to debunk the rumor. "It makes me feel bad because I'm, like, disappointing a big chunk of fans across the nation," he said. "You can tell them that it's not true."
Which is not to say that O'Brien is not interested in the role. "It's nothing but flattering. It's never something I would want to get myself excited about, since I know I haven't heard about it from a professional standpoint," he said. "I've always wanted to play Peter Parker, obviously. I feel like any actor my age, that's, like, a big thing. And my name being tossed with Logan Lerman's is the coolest thing ever, too. I just think that kid is fucking fantastic."
He laughed. "It's really just, you know, I guess I'll see if I even hear about it? But thank you, internet, for giving me false hope!"