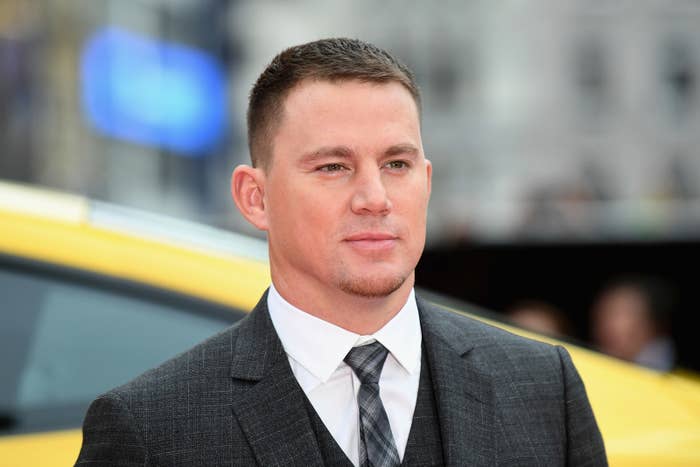 Channing Tatum announced he will no longer develop his film about a sexually abused 17-year-old boy with The Weinstein Company. The company was previously producing Forgive Me, Leonard Peacock, Tatum's directorial debut alongside Reid Carolin.
Tatum's announcement comes one day after The Weinstein Company's board of directors terminated the employment of Harvey Weinstein, who resigned in the wake of multiple allegations of sexual harassment and assault lodged against him by more than 40 women.

"The brave women who had the courage to stand up and speak their truth about Harvey Weinstein are true heroes to us," Tatum and Carolin wrote in a joint statement, which was posted to Tatum's Instagram. "They are lifting the heavy bricks to build the equitable world we all deserve to live in. Our lone project in development with TWC — Matthew Quick's brilliant book, Forgive Me, Leonard Peacock — is a story about a boy whose life was torn asunder by sexual abuse. While we will no longer develop it or anything else that is property of TWC, we are reminded of its powerful message of healing in the wake of tragedy. This is a giant opportunity for real positive change that we proudly commit ourselves to. The truth is out — let's finish what our incredible colleagues started and eliminate abuse from our creative culture once and for all."
Forgive Me, Leonard Peacock was being adapted from the fiction novel written by Quick. The novel is about the titular 17-year-old boy who plans to shoot his former best friend, Asher, then kill himself, on his birthday. The conclusion of the book reveals that Asher sexually abused Leonard a couple of years prior.
Here is Tatum's Instagram post in full below: