A thread by Twitter user @laurasessions10 about the attack in Niger that killed four US soldiers has gone viral, but many of the claims it makes are false, refuted, or currently unknown.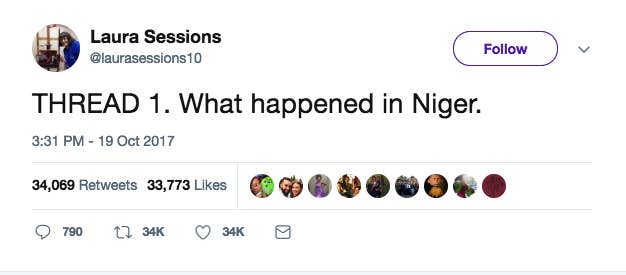 Four US Army Green Berets died in an Oct. 4 ambush by ISIS-linked fighters. Since then, there have been contradictory explanations of what happened, and international scrutiny for what some say was a botched operation.
Into this confusion stepped a Twitter user with the display name Laura Sessions who promised to provide detail about what really happened in Niger. She offered no personal credentials or sources for her claims, and later tweeted that she was just conveying information she saw on Facebook.
In spite of this, her tweets garnered tens of thousands of retweets and were amplified by verified Twitter users with big followings.
The first claim she made was that the soldiers walked into a "well known hot spot for ISIS." That's not true. The Pentagon said there have been 29 other routine patrols in the last six months without any contact with militants. AFRICOM spokesman Col. Mark Cheadle said, "The threats at the time were deemed to be unlikely."
Sessions said that when French help arrived, they were not authorized to intervene in the fight. This is technically true, but misleading. According to French authorities, the Mirage fighter-bombers couldn't fire because the groups were too close together and an attack could hurt friendly troops.
She also claims that a military contractor evacuated the ambushed troops. However, this is currently an issue where there is conflicting information coming from key sources. First, the Pentagon said the French military did the evacuation. On Thursday, defense officials said a private contractor airlifted some of the troops from the scene. Pentagon spokesperson Dana White would not say if any US air support had been on call.
Finally, Sessions said there was no headcount done because the troops were rescued by an outside contractor, but there's just no way to verify whether the troops were counted as they were being rescued. It's impossible to know whether a headcount was performed and officials haven't put forward an explanation for why Sgt. La David Johnson wasn't evacuated.
Lt. Gen. Kenneth McKenzie, director of the Joint Chiefs of Staff, rejected the idea that Johnson was left behind and said that US partners "were on the ground actively searching" for him.
The thread's claim that Johnson's tracking beacon was activated is also only partially true. According to a report by CBS news, the beacon was tracked for a few hours but then it became intermittent and eventually stopped.
After being posted on Oct. 19, the thread went hugely viral. Its first tweet has over 34,000 retweets and has been linked to by other social media platforms. Many popular accounts and celebrities also gave it exposure.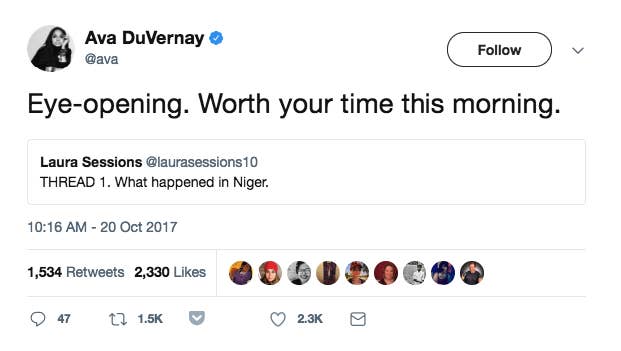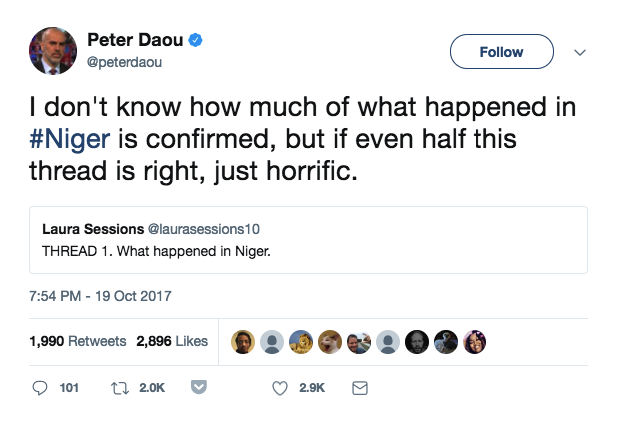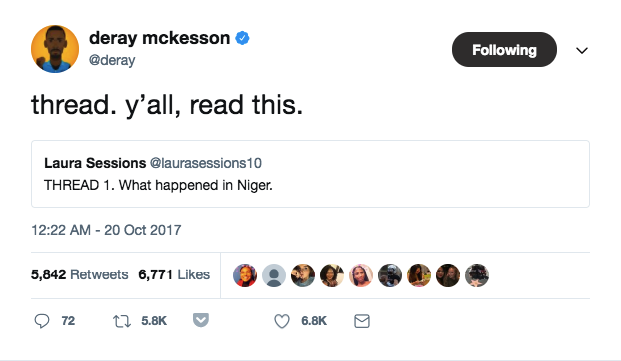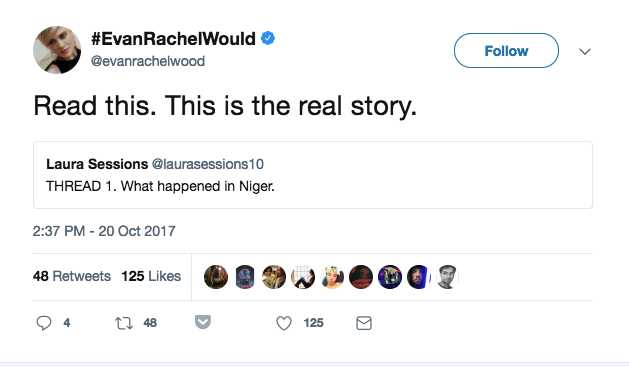 Some tried to refute it, but those efforts did not get the same kind of traction.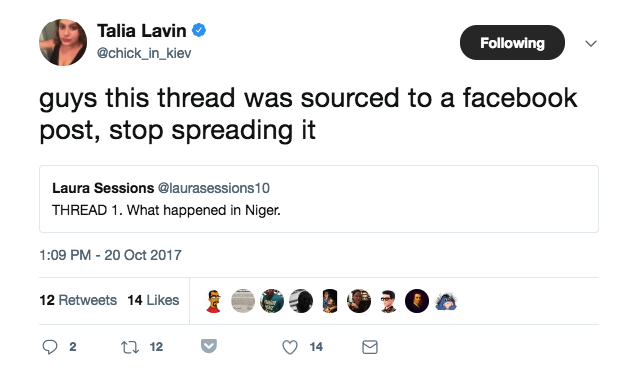 The poster admitted that not all information was confirmed but remained unapologetic.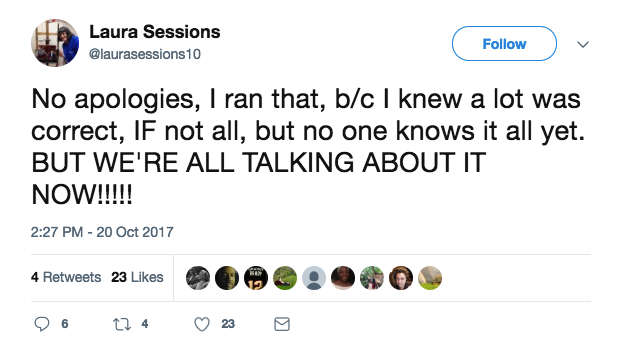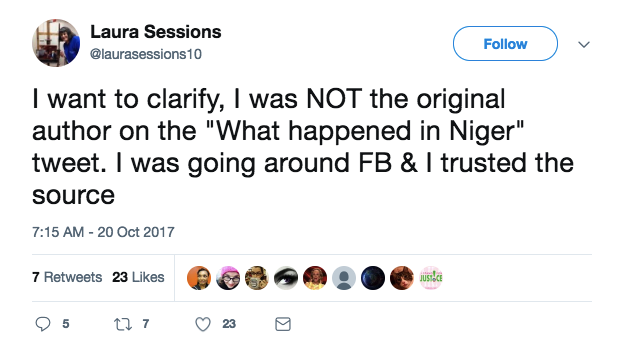 Vera Bergengruen contributed to this report.